War Hero, Motivational Speaker Comes to Casper College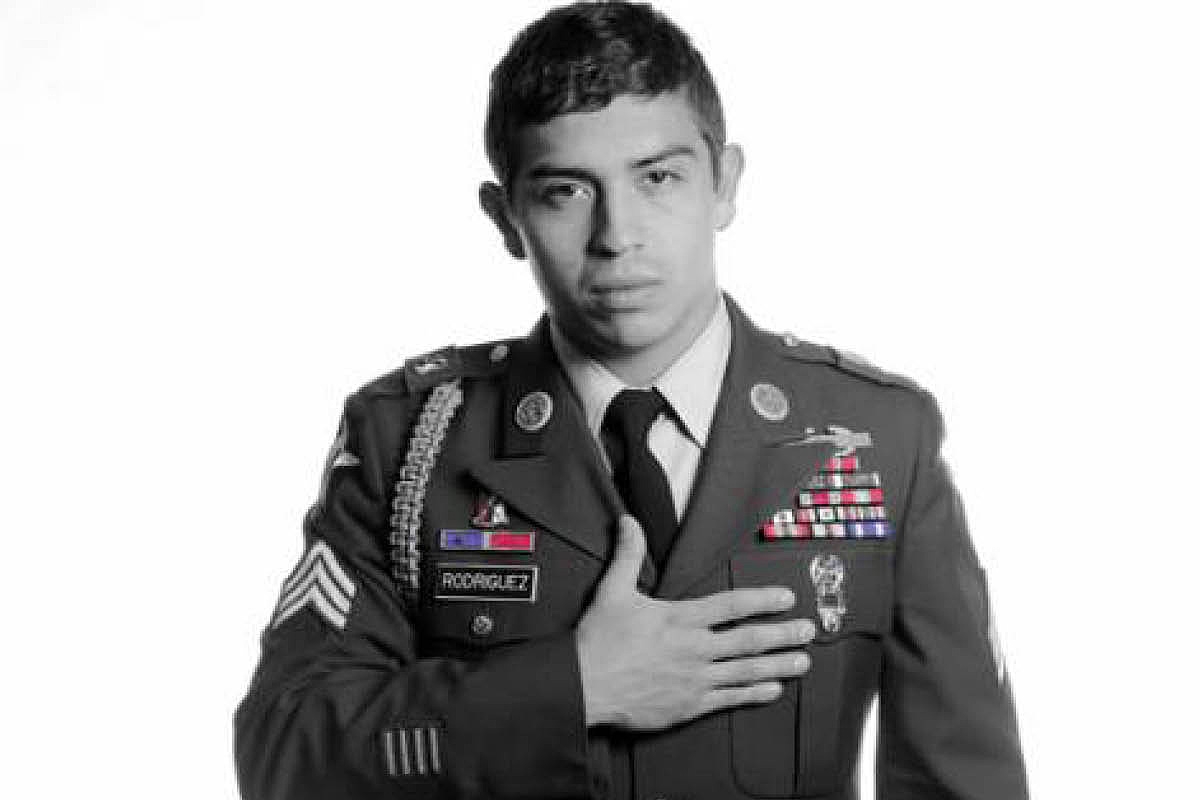 War hero and motivational speaker Daniel Rodriguez will be speaking at Casper College on Saturday, Nov. 4 at 1 p.m. as part of the college's Veterans Appreciation Week in Durham Auditorium. The event is free and open to the public.
"Daniel Rodriguez has had an incredible journey. Never asking for a handout, only a chance, he reminds audiences what it means to take control and work to succeed with determination," says Nick Whipps, special populations coordinator at Casper College.
Shortly after his father died of a massive heart attack and four days after his high school graduation, Rodriguez enlisted in the United States Army. For his first tour, he was sent on a 15-month deployment to Baghdad, Iraq. He returned to the states, spent a year in additional training and was then sent on a 12-month deployment to northern Afghanistan.
It was during his time in Afghanistan that Rodriguez and 53 other American soldiers found themselves in one of the bloodiest conflicts since America has been fighting in Afghanistan as they faced nearly 400 Taliban insurgents. On October 3, 2009, the Battle of Kamdesh began. Eight soldiers died that day, including Rodriguez's close friend, Kevin Thompson. Rodriguez was one of 22 soldiers injured, taking shrapnel in his neck and legs and bullet fragments lodged in his shoulder. Despite those injuries, Rodriguez continued to fight for 12 hours. He was awarded a Purple Heart and Bronze Star Medal with a "V" Device for Valor.
Rodriguez returned home after his 12-month tour came to a close in 2010. But returning home wasn't easy for Rodriguez, who had been diagnosed with post-traumatic stress disorder. According to his website, however, "in a moment of clarity, (he) remembered a promise he made to (Thompson). In order to get back to football, (he) formed a plan to remain focused on academics, transfer to a different school and walk on to their football team." Eventually, his dream and promise became a reality, and he played in 37 consecutive games for the Clemson Tigers.
Rodriguez will share the story of how he came back from the war, honored his friend's life, and created a new one for himself, said Whipps. Rodriguez will also be signing copies of his autobiography "RISE: A Soldier, a Dream, and a Promise Kept," and according to Whipps, audience members will have a chance to win several free copies.
Daniel Rodriguez's appearance is thanks to a grant by the Board of Cooperative Educational Resources and is sponsored by BOCES, the Casper College Veterans Club, and Casper College. Durham Auditorium is located in Aley Hall on the Casper College campus.
Subscribe
If you enjoyed this story, receive more just like it: