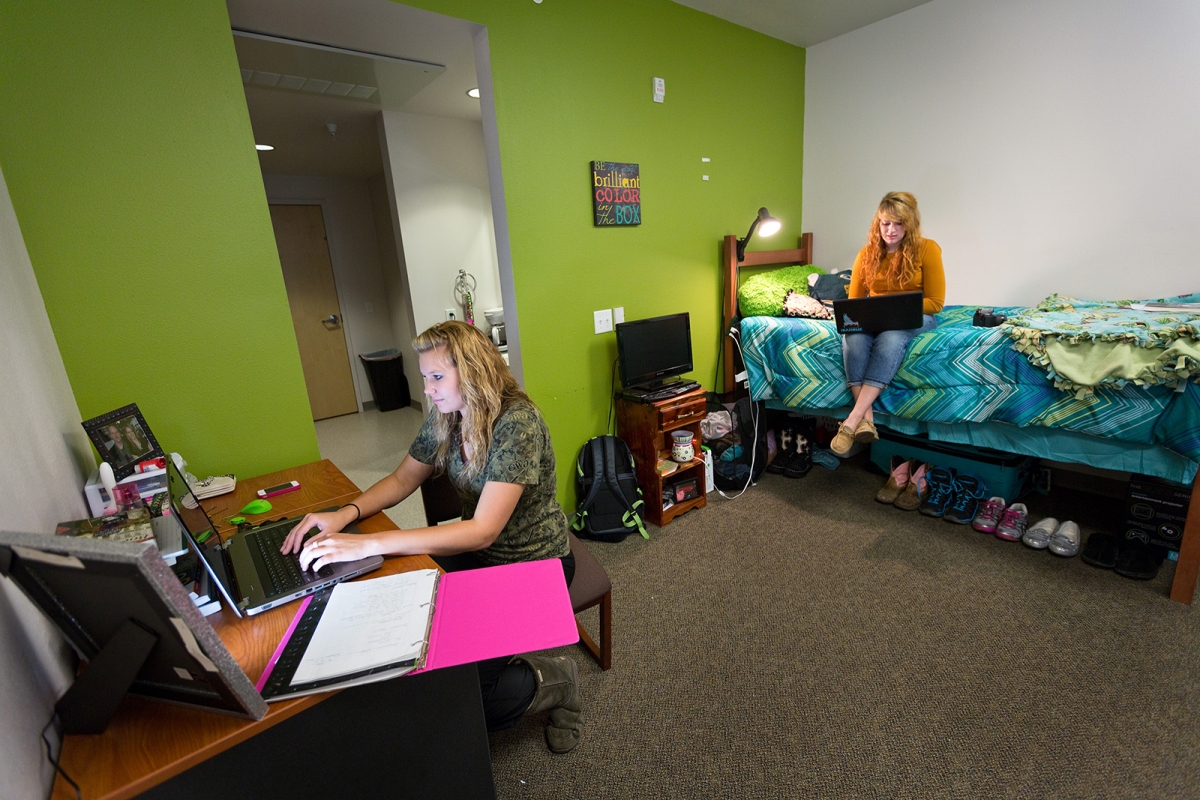 Experience Residence Life!
Learn Where You Live
Two classes you need for your degree are being offered this fall in the Casper College Residence Hall:
PSYC 1000 General Psychology (90) on Tuesdays and Thursdays from 8 to 9:15 a.m.
POLS 1000 US and Wyoming Government (90) on Tuesdays and Thursdays from 9:30 to 10:45 a.m.
Only students living in the Residence Hall can take these classes. You must sign up for both concurrently.
To register, sign up on myCCinfo. Make sure to tell your academic advisor about your choice.
Not only can you take classes conveniently located in your home, but research has shown that students who participate in these course options are more successful in school. Other studies have tied living and learning communities to higher college graduation rates, greater connections with their peers and higher levels of satisfaction with their college experience.
Dorms… residence hall… apartments… whatever you call it, we have a housing option for you!
Thank you for choosing to live in campus housing. If you have any questions that are not answered via this website, please feel free to call the Housing Office Monday-Friday, 8 a.m. to 4:30 p.m. Our toll free number is 1-800-442-2963, ext. 2394.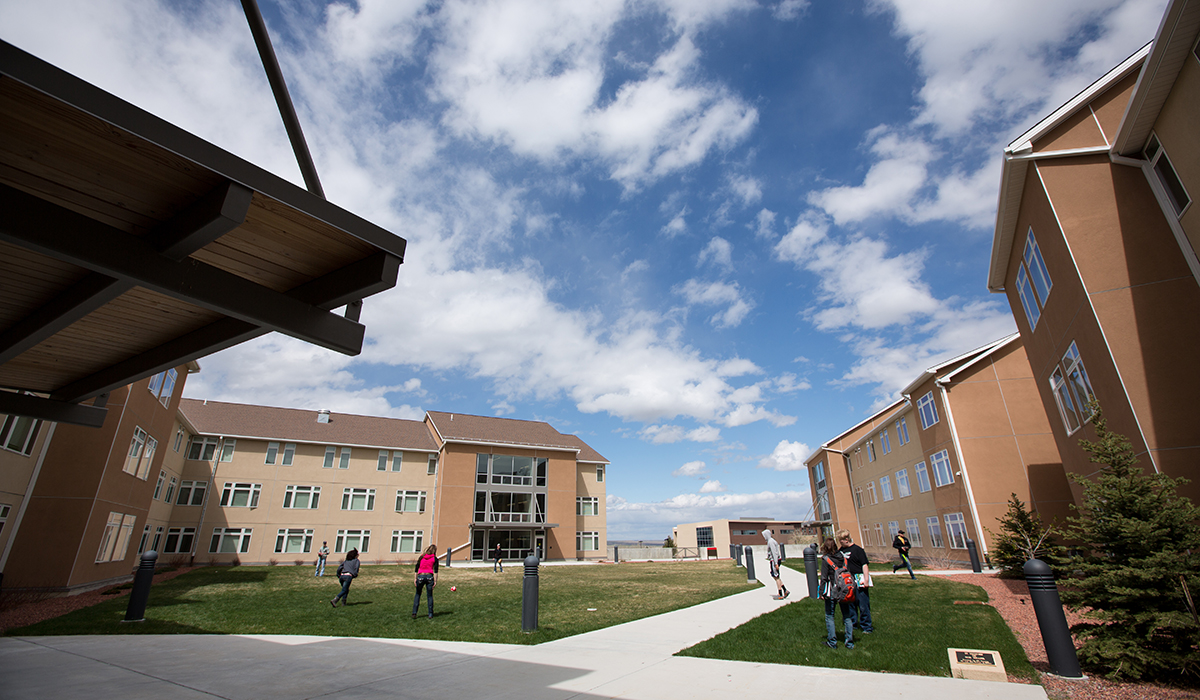 In the fall of 2011, Casper College and campus housing opened our new Residence Hall complex, which houses 438 residents.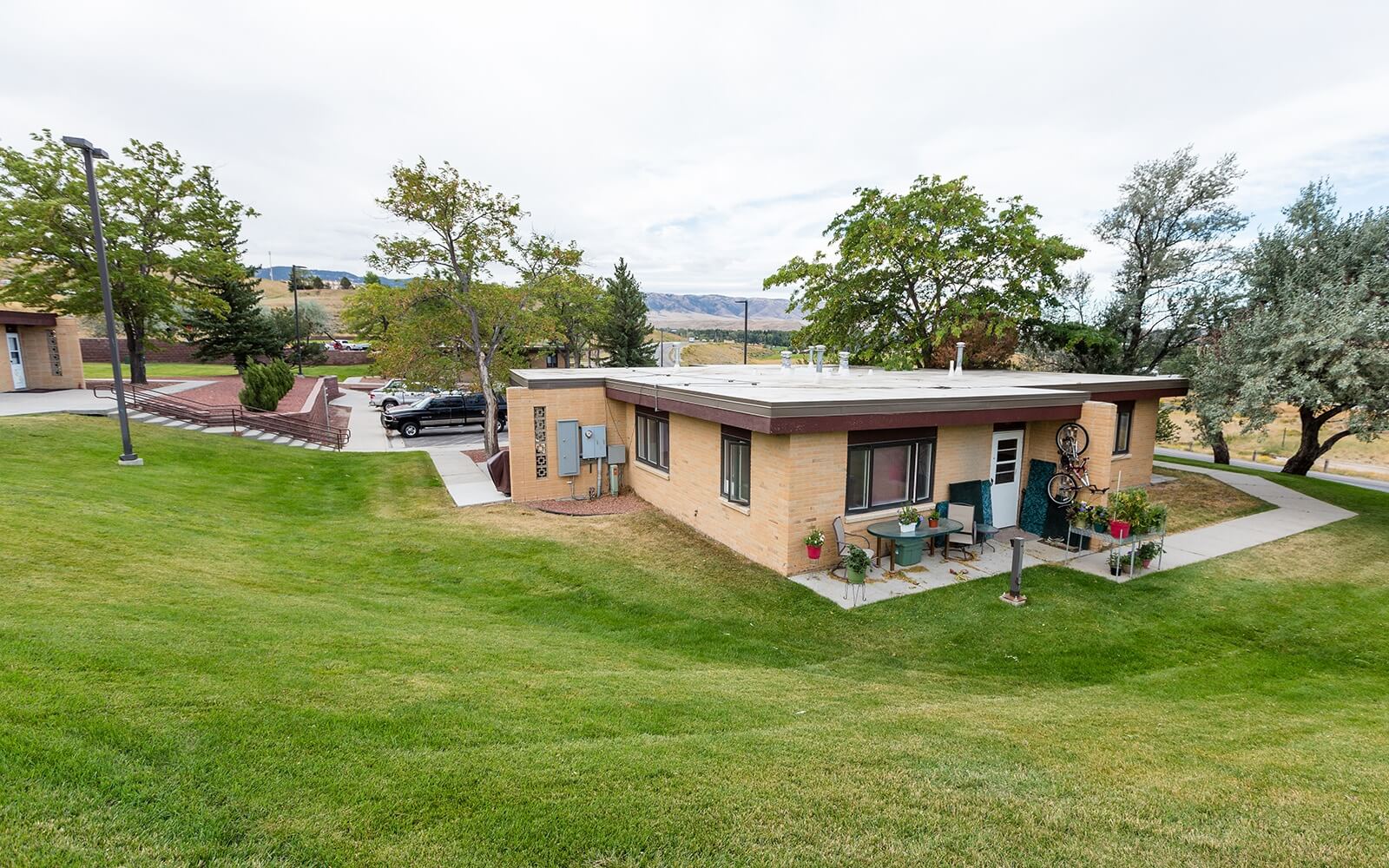 The College rents twelve (12) one-bedroom unfurnished apartments to couples or single non-traditional students.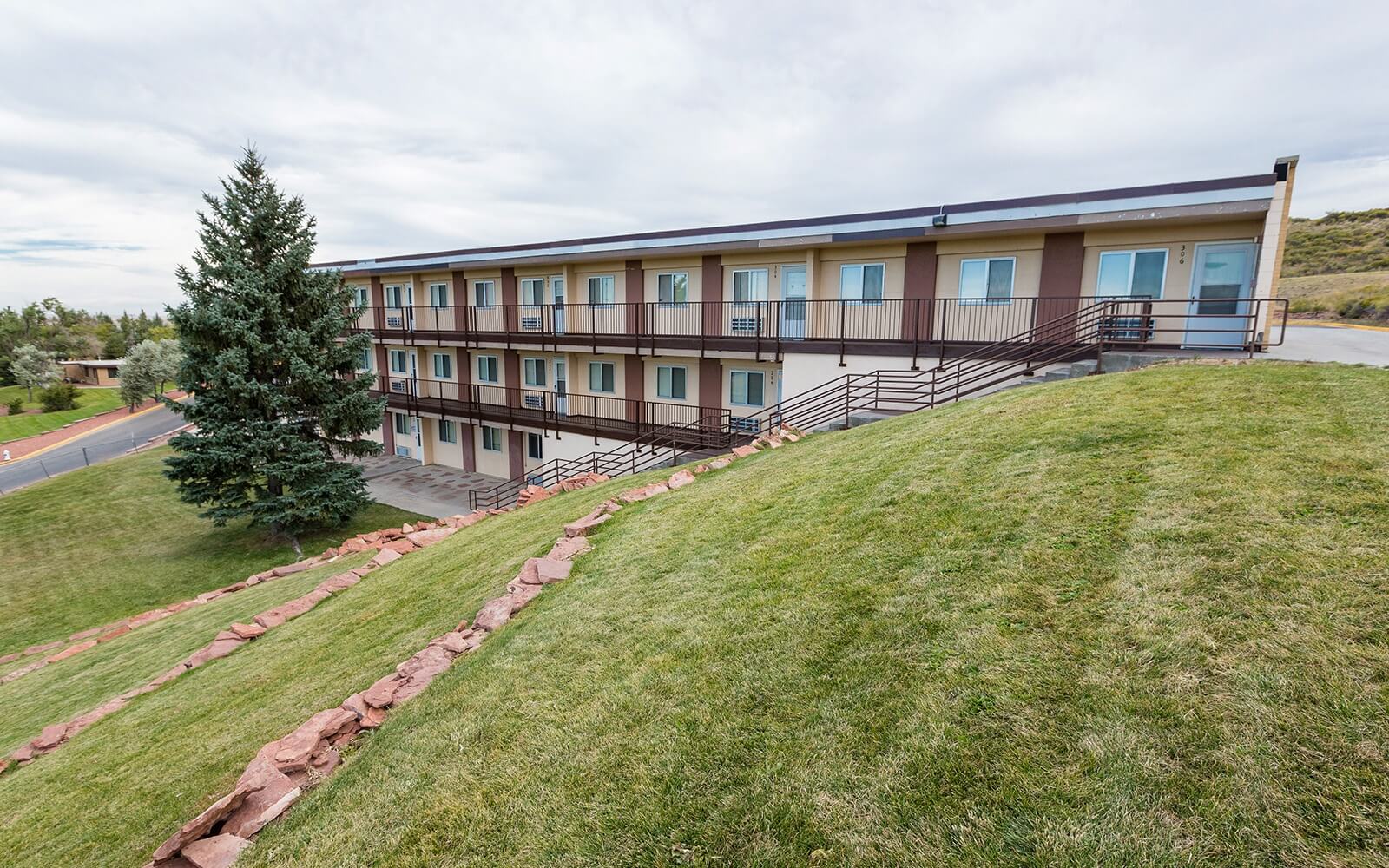 Casper College renovated eighteen furnished apartments in the summer of 2010. Sophomore students with a 3.0 GPA or higher get first preference in securing Wheeler Terrace apartments.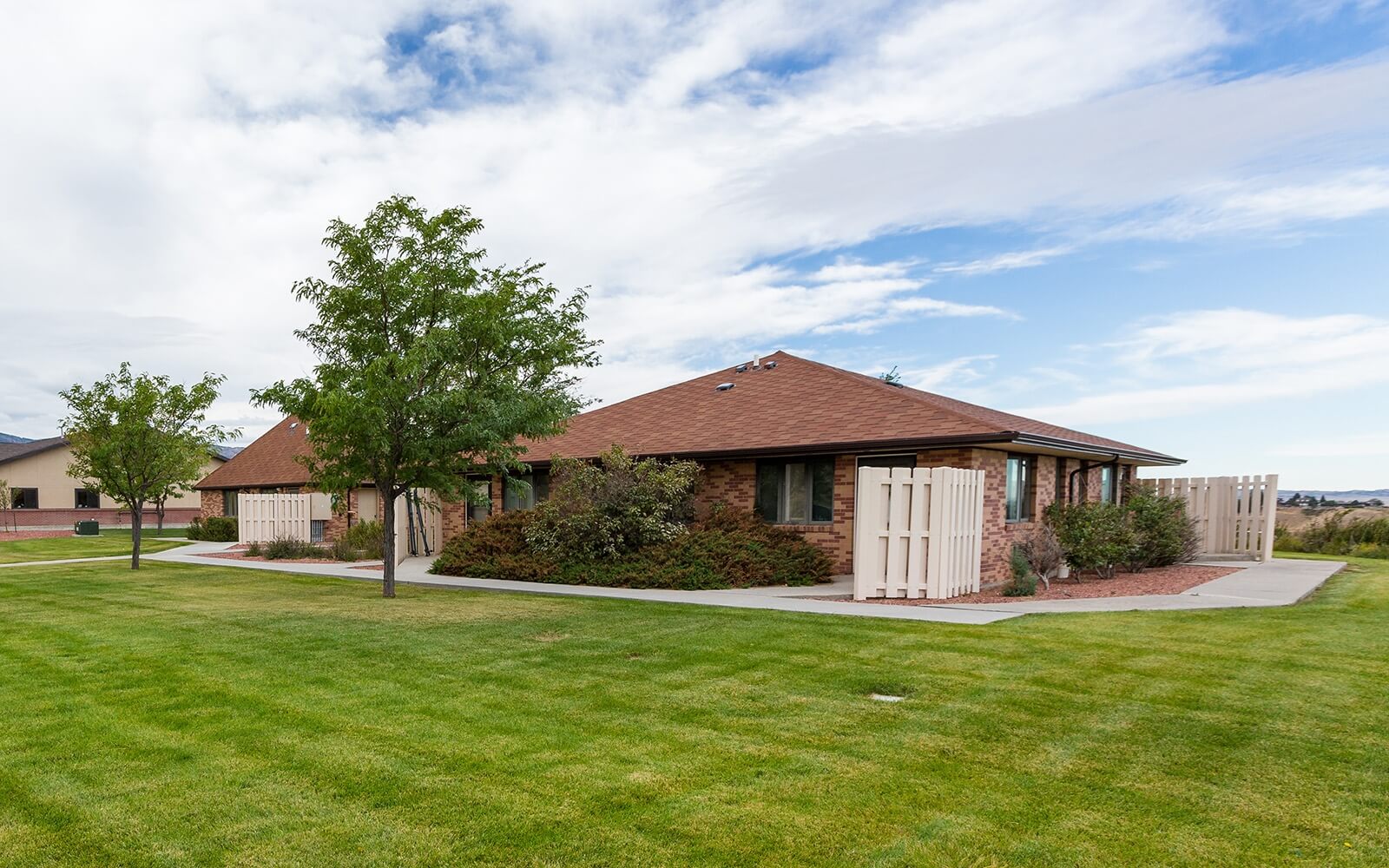 The College also rents eight (8) one-bedroom furnished apartments to single students.
Reasons To Live On Campus
Live Close
Sleep more, drive less. When you live on campus you are walking distance from each and every one of your classes, as well as the Tobin Dining Hall, the library, labs, the T-bird Nest, and all the other campus facilities.
Live Secure
Our Residence Hall is a secure building has controlled access so you can relax as you move away from home knowing it is safe. We also have 24 hour security personnel patrolling our campus 24/7 that are available to you with one phone call!
Live Comfortably
Do you like community bathrooms? Neither do we! Each room in the residence hall has a personal bathroom that you can use without waiting in line! The Residence Hall also has a variety of study and recreational rooms where you can do some homework or relax after an exam.
Live in a Community
Living on campus helps build a community with you and those around you. It gives you more chances to make friends and find a good support system. You don't have to feel like you are living alone when your friends are live right down the hall!
Live Involved
Living on campus allows you to know what is going on, and be a part of it. When you live on campus you have many opportunities to join in on fun activities the make college memorable. These include campus-wide activities hosted by our Activities Coordinator, activities within the residence hall hosted by your Resident Assistants, and athletic events on campus.
Live Hassle-Free
Living off campus seems like it could be a cost saving option. However, when you consider ALL the costs (furniture, rent, water, power, gas, cable service, trash, internet service, commuting to campus, etc.) living in Casper can be quite expensive. When you live on campus you don't have to worry about monthly bills or extra expenses.  Plus, you have a meal plan right at your fingertips so you never have to wonder about what to cook! The cafeteria has many options to choose from and is available breakfast, lunch and dinner, so you don't have to worry about going shopping.
Live Supported
Living on campus offers each student the emotional, spiritual, social and academic support to succeed as a student. A member of the Student Life staff is available 24 hours a day and every individual hall is staffed with a trained student leader who is there to show personal support to the students. There is also an Educational Resource Center located right in the Residence Hall with a tutor who can help students succeed.  
Live Smart
The experts agree! Research of college students across the nation indicates that students who live on campus are more satisfied with their college experience, earn higher grade point averages, and are more likely to graduate. Living on campus means you can manage your time better as you don't have to commute since you are close to your study areas, classrooms, tutors, and your bed!