Find us on campus at Union/University building,
Second floor, Room 202A (UU 202A)
Phone number: 307-268-2267
Helpful Tips for the Student During Quarantine
1. Wake up and go to bed at the same time as you do during school. Try to have the same morning routine you had during school- even if it is later in the day. If you sleep in, start your routine at that time.
2. Get ready every day & maintain good hygiene. Don't let your hygiene slip even though you have nowhere to go. You should practice looking nice for yourself as a form of self-care. It will boost productivity and self-esteem and just make you feel so much better on a daily basis. 
3. Continue your commitment to studies. Use this time to focus on school and get your grades up now that you have more time but at the same time don't beat yourself up if you are doing worse, because things are very different and there are a lot of external factors that could be influencing your productivity levels right now.
4. Designated spot for all of your school stuff and you ONLY sit there. Ex: If you want to be on your phone go to a different place so you don't associate that place with distractions
5. Designate time to talk to your friends virtually. Human interaction is SO important for being happy and healthy. Just because we are isolated doesn't mean we need to skip out on the health benefits that our friends give us. Be creative in how you implement seeing friends or talking to friends during the day. There are so many amazing apps that allow you to spend time with your friends either talking or there's even a lot of games you can play remotely with your friends! I recommend adding to your to-do list to talk to at least two people every day. This will automatically make you feel more normal and less isolated!
6. Don't do high dopamine releasing activities before doing your school work. This is one of my biggest productivity hacks- this means if you go on your phone, watch tv or YouTube, it will be so much harder to start you work than if you do your work right away and use those activities just for a reward at the end of the day.
7. Seek outside help. Casper College's Wellness Center has trained professional counselors available to talk through reactions to quarantine (and any other life issues). They are available via zoom when you are in quarantine. Reach out to them at 307-268-2255.
8. Time management is essential. Try to stick to a normal schedule and do stuff when you typically would so you don't get behind. And try to only focus on school work during the week so you have a break on the weekend if possible. Also setting timers during the day (ex: 4 hours) will help you stay focused then give yourself a break as a reward.
9. Schedule out when assignments are due, you aren't getting reminded in person. Google calendar is a great way to do this because it notifies you to ensure you won't forget an assignment or due date!
11. Add Self-care and movement into your day so your stress levels don't get too high It is helpful to get some kind of movement when you are feeling up to it. Yoga, stretching, or bodyweight workouts can be helpful for getting the blood flowing. Call a friend, meditate, journaling, doing a facemask. All are helpful for increasing self care during quarantine.
Content adapted from nutritionandtherapy.com  
News and Events
Casper College Counseling Center's Monthly Workshop Series:
Yoga for Emotional Balance Workshop

Looking to elevate your emotional well-being and integrate practices that alleviate stress and help you
feel grounded? Join the Wellness Center Friday, March 3 from 10-12 on the 2nd Floor of the Union for a free workshop providing tools to release chronic tension in the body and return to a state of wellness.

Playing Smarter not Harder in Managing Anxiety

Is anxiety impacting your life? Join us Wednesday, April 5th from 1-2 in UU 212 for a free workshop to learn practical strategies for managing anxiety, including tips for understanding thinking habits and overcoming testing anxiety!

Wellness Conference

Casper College Counseling Services is pleased to announce its 33rd annual Wellness Conference, March 30th and 31st, 2023, in the Gateway Building at Casper College. For more Information visit the Wellness Conference Page.

Wellness Conference Poster (PDF)
Wellness Conference Brochure (PDF)

Registration for the conference will open in February!

Koru Basic: Mondays from 12-12:50 in UU 315

Jan 23, Jan 30, Feb 6 and Feb 13
Registration Link

Koru Basic: Mondays from 12-12:50 in UU 315

April 3, April 10, April 17 and April 24
Registration Link

Queer Space: 4-5pm in UU 212

February 1st, March 1st, April 5th, May 3rd
UU 212

NOD
Social connection isn't always easy! Nod is an app designed to guide you through building meaningful friendships, breaking out of your social comfort zone, and dealing with the challenges that come along with that. It equips college students with science-backed skills to build meaningful social connections.
Koru Mindfulness Courses: Sign Up Now!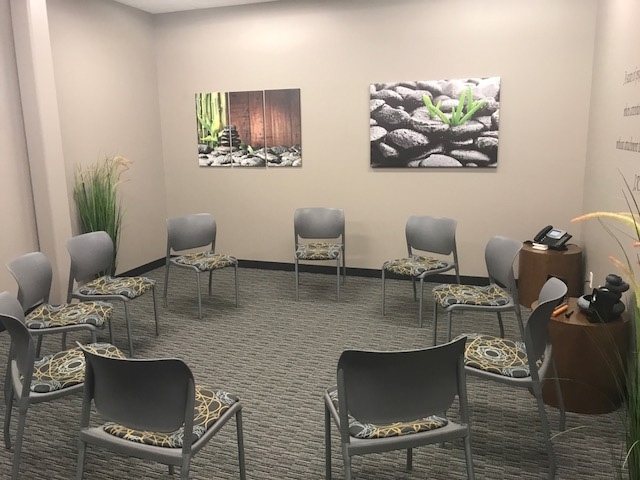 Koru Basic
Location: Room 315 in the Student Union
More info about Koru Basics for Students
Each semester, the Campus Wellness Center offers Koru Mindfulness, an evidence-based curriculum specifically designed for teaching hands-on mindfulness, meditation, and stress management skills to college students. It's a four-week, one hour per week class, and we use the book, "The Mindful Twentysomething," by Holly Rogers (available for check out from the Wellness Center or the CC Library, or for purchase from the CC Bookstore). The course helps participants learn to manage stress and negative thinking, to improve their sleep, to focus and study better, and to simply enjoy life more. It's also a great way to meet and interact with other students! Each class has a limit of 10 attendees, and we will meet in room 315 of the Union. Join us for the journey!
Koru 2.0
Koru 2.0 for Students, Faculty and Staff: Mondays April 4, 11, 18 and 25 at 12 – 12:50 p.m.
More info about Koru 2.0 for students, faculty and staff
Koru 2.0 is the four-week mindfulness and meditation class for emerging adults that is the "advanced" class for students who have already completed Koru Basic. Koru 2.0 builds on the skills developed in Koru Basic and provides an opportunity for students to further their practice and deepen their skills. Koru 2.0 has similarities to Koru Basic and some key differences as well.