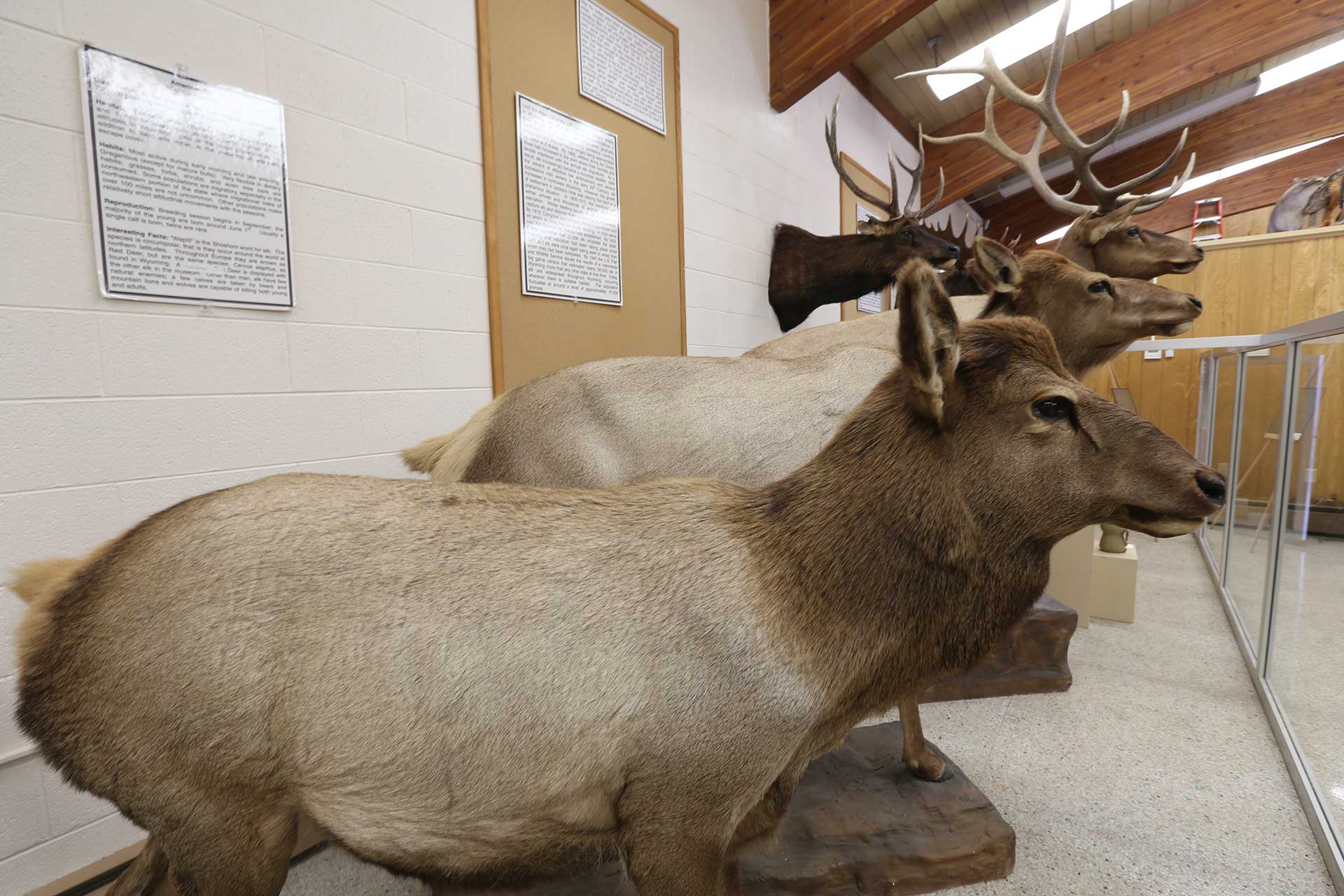 About the Werner Wildlife Museum
The Werner Wildlife Museum was founded in 1964 by Herman Werner. In 1970, Werner donated the building and collections to Casper College. Over the intervening decades, the collection has grown from the original 36 exhibits to almost 400 birds, fish, and animals. The museum now includes The Lair, an interactive area for children and a garden and picnic area. The museum's primary focus is native Wyoming wildlife but also houses many birds and animals from around the world.
The mission of the Werner Wildlife Museum at Casper College is to promote learning and appreciation of the Earth's natural history through the preservation of collections, exhibits and outreach as consistent with the mission and goals of Casper College.
"The Howl" newsletter
Contact us to be added to our quarterly newsletter mailing list!