About the Tate Geological Museum
Finding the Museum:
We are located on the Casper College Campus in Casper, Wyoming.
To find us, type in "Tate Geological Museum" and Google Maps  will take you straight to the museum.
If you type in our address,  "125 College Drive", Google Maps will take you to the center of campus. To get to the museum from there, go south (uphill) from the gym on Lisco Dr. (the campus access road). The Tate Geological Museum will be on the right at the top of campus. You should pass 2 other buildings before you'll get to the Tate. Look for the life size T. rex statue in front of the museum.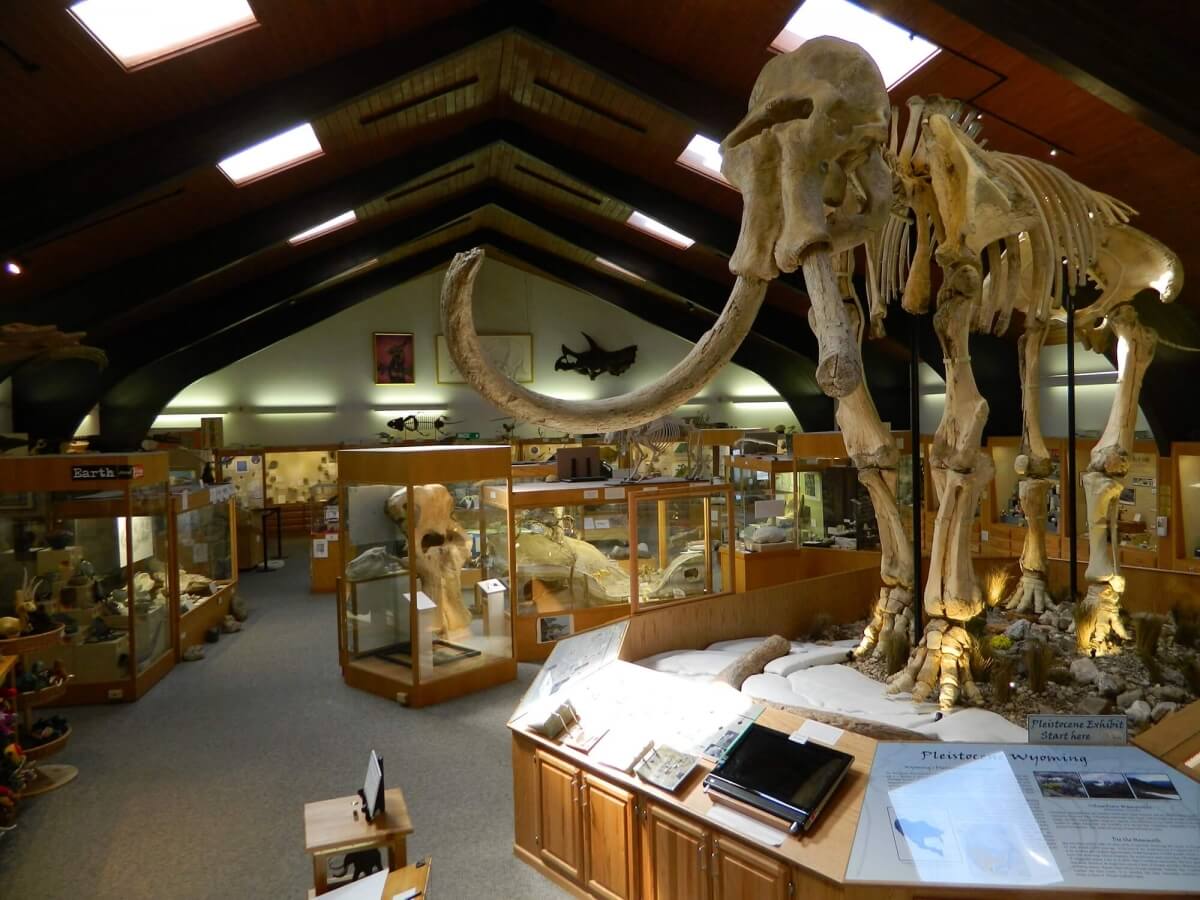 History
The Tate Geological Museum was founded in 1980 through a gift from Marion and Inez Tate. It was originally designated as the Tate Earth Science Center and Mineralogical Museum. Because 'geological' encompasses earth science, mineralogy and paleontology, the name was changed to the Tate Geological Museum in 2001.
Located on the Casper College campus, the museum is a great resource to the community. Many local schools and groups come to the museum to add to their students learning experience.
One of a minute number of geology and paleontology museums in Wyoming, the Tate houses a collection of over 6000 fossil and mineral specimens. Museum staff are always on hand to answer questions, help identify items visitors bring in, and make your visit to the museum an enjoyable experience. The Tate is certainly a great addition to anyone's list of 'must see sites' when traveling through Wyoming.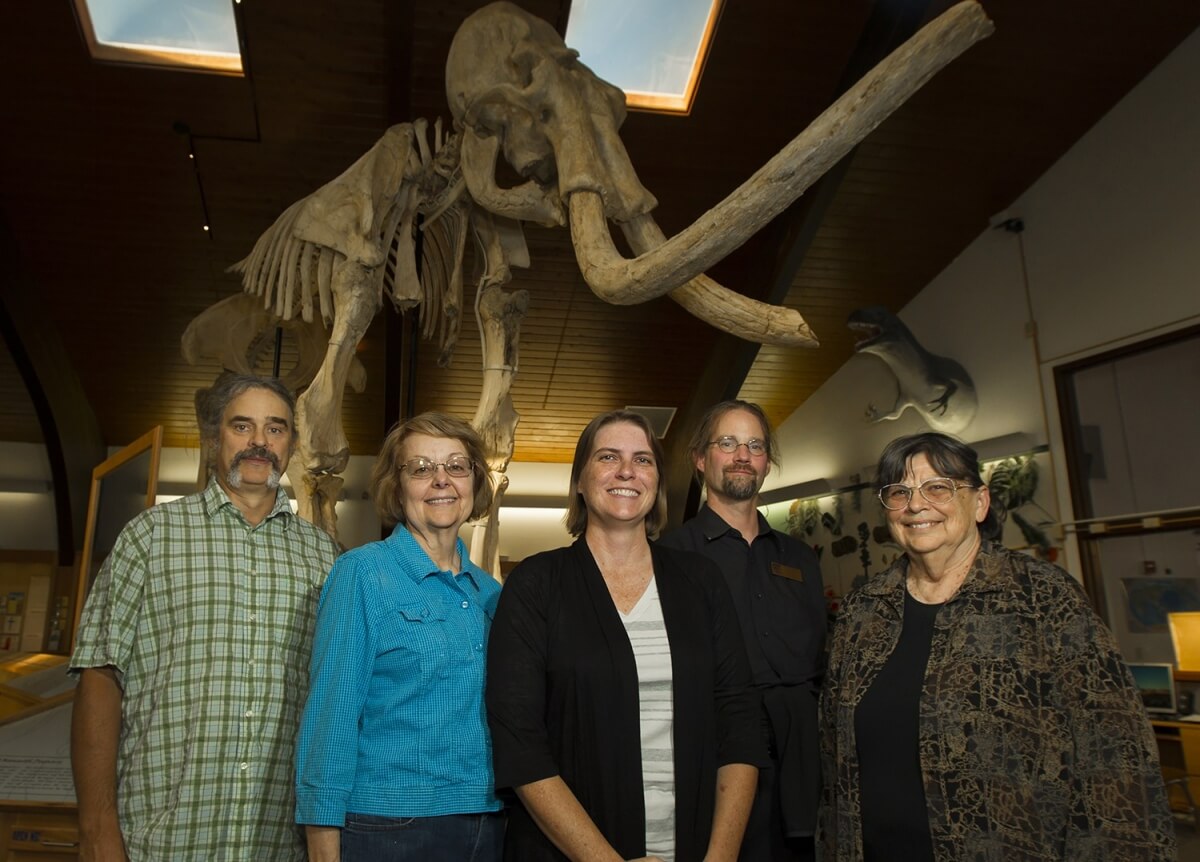 Russell Hawley
Education Specialist
307-268-2890
Russell graduated from the University of Colorado in 1991 with a degree in fine art. His artwork has appeared in the America's Smithsonian anniversary traveling exhibition, in "Islands in the Cosmos: The Evolution of Life on Land" by Dr. Dale A. Russell, in "Oceans of Kansas" by Michael Everhart, and several issues of Prehistoric Times magazine. Aside from being the Tate Geological Museum's Educational Specialist, Russel also gives tours, writes articles for the museum newsletter, and produces illustrations for the museum displays.
J.P. Cavigelli
Collections Manager/ Field Operations & Prep Lab Manager
307-268-3008
J.P. is the Field Operations Specialist, Collections Manager and Prep Lab Manager for the museum. JP came to Casper in 2004 from Laramie. Before coming to the Tate, he worked on and off in paleontology for 14 years, doing field work as well as a two year post as the collections manager for the University of Wyoming Department of Geology and Geophysics. He has had the good fortune of having been invited to join international paleontological expeditions to Mongolia, Niger (twice), Tanzania (twice), northern Alaska and North Dakota. In his spare time JP collects fossils, watches birds and plays hockey.
Vivian Coates
Gift Shop Assistant manager
307-268-2447
Vivian has broad experience in non-profit administration, with a focus on museum front desk operations and gift shop management. Her work experience includes several years as Director of Museum Stores for the Colorado Historical Society, and also working at other regional museums in Wyoming and Colorado. She has an engineering degree from Colorado School of Mines in Golden, Colorado.
Dr. Kent Sundell
Tate Geological Museum Curator
Geology Instructor
307-268-2498
Geology allows Dr. Sundell to be outdoors and apply a broad knowledge of science (chemistry, physics, biology, math) towards a better understanding of our Earth. From the historical and esoteric (paleontology, plate tectonics, paleomagnetism, climate change) to the practical application of finding a high paying job (oil, gas, and mineral exploration, geophysics, geochemistry, geohydrology, environmental geology), geology makes life fun and mentally stimulating.