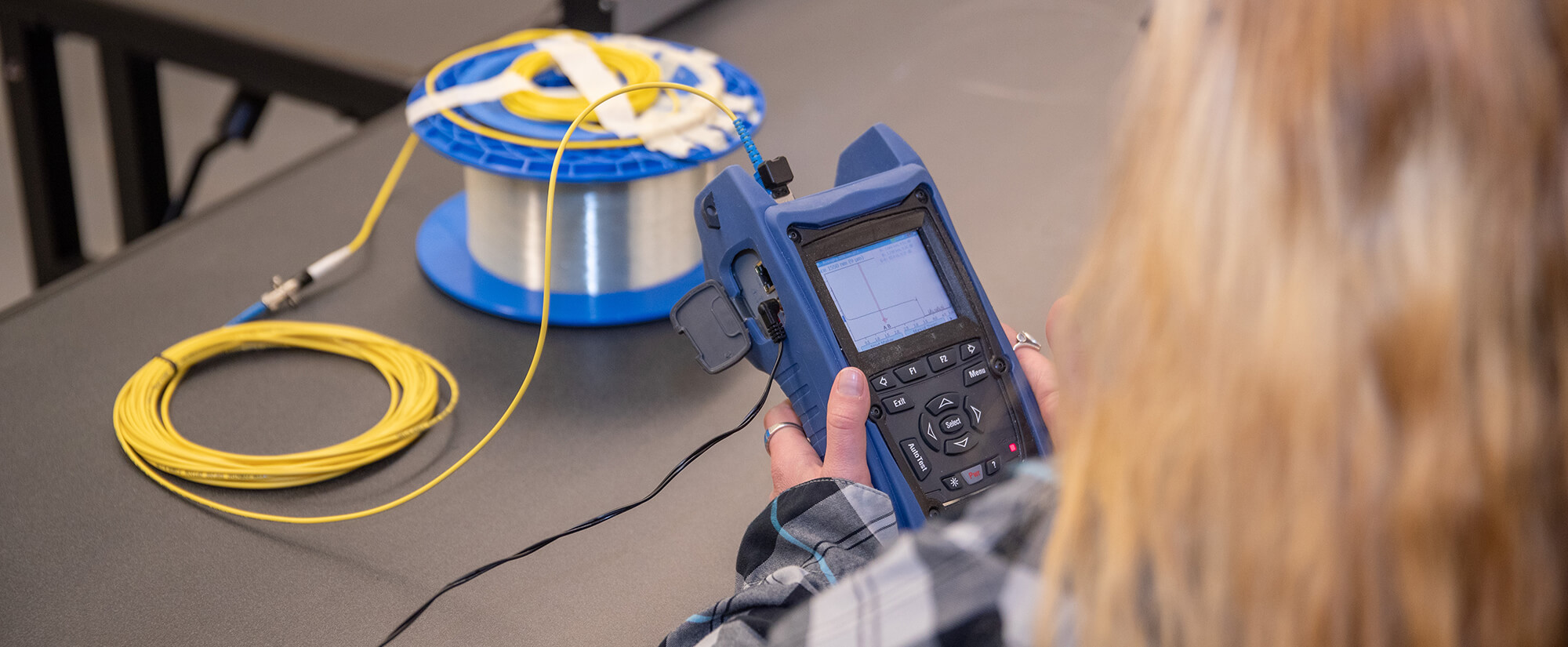 Transfer Info
The electronics technology A.A.S. degree will transfer to a four-year college for additional training in electronics engineering technology.
Get Certified
After you graduate from the electronics program, you can take tests to obtain additional certifications. Certifications can help you get a job or a promotion and the testing can be done right here at Casper College.
Employment info
Learn more about wage ranges for those employed in Wyoming as well as the general occupational profile for electrical and electronic engineering technicians.
Just some of the many job opportunities awaiting you when you graduate:
Assembly and analysis of electric-drive vehicles
Communications technician
Computer networking technician
Development or testing of new green electronics technologies
Fiber optic installer
Industrial computer technician
Instrumentation technician
Manufacturing technician
Medical equipment technician
Mobile phone technician
PLC and process control technician
Security systems technician
Telecommunication technician
Testing of solar photovoltaic products
What are the special admission requirements, if any?
There are no pre-reqs for this program.
What courses would I take?
For requirements and more information about these programs, view their listings in the academic catalog:
You may also be interested in…
These related programs: