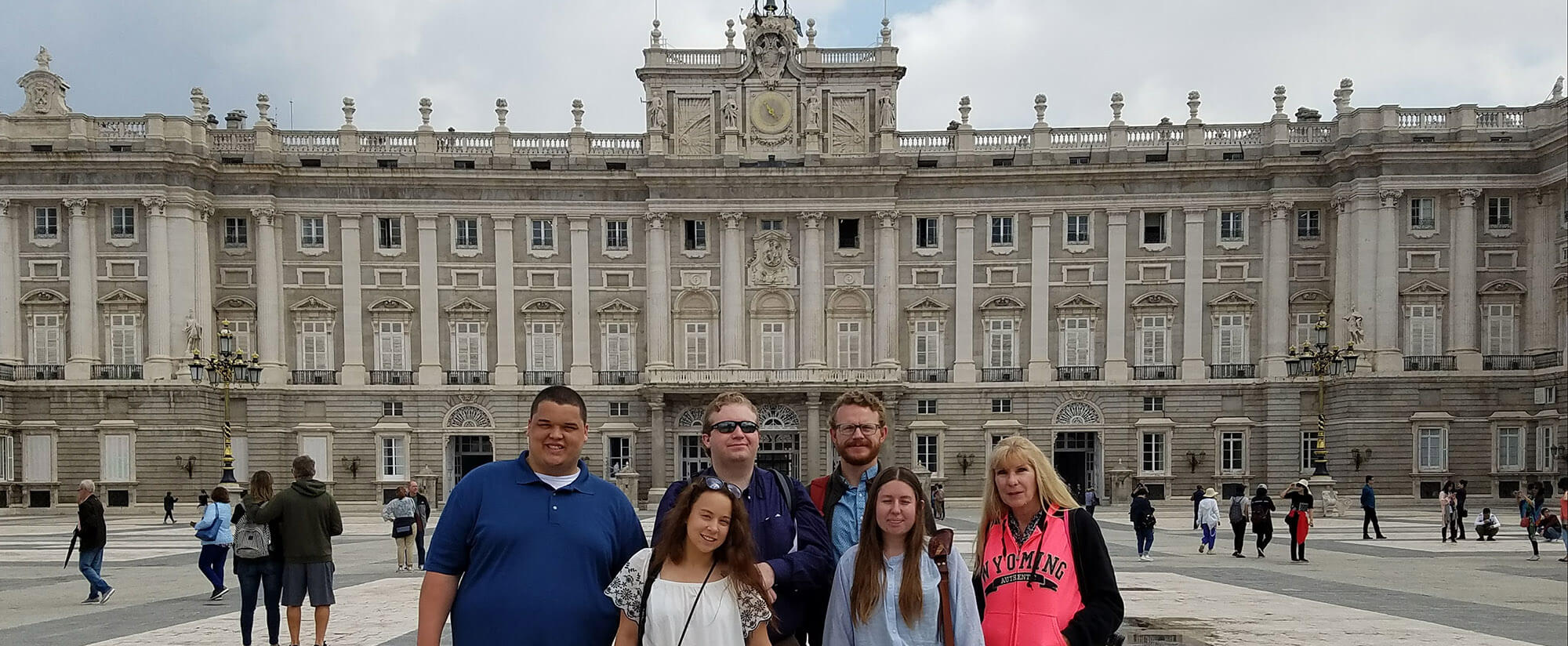 Employment info
A degree in Spanish can enhance a career in healthcare, business, law, international relations, education, construction, interpreting/translation, agriculture, travel and more.
Students have gone on to:
live and work in Mexico
work on a bachelor program in Puebla, Mexico
work in healthcare as a nurse
study bats in Panama with the Smithsonian 
complete a master's degree in Spanish
join the Peace Corps and live in Ecuador
pursue a PhD in Counseling Psychology 
travel the world to become a chef
"The course was fun, exciting and kept me interested the entire duration of the class. I'd encourage others to take it too."
–a Spanish 1020 student
"This was a great course. As a student it is very difficult for me to learn a language, but the instructor was amazing at his job. I will be talking this instructor again in the next level class."
–a Spanish 1010 student
"Mr. Atkins has incredible enthusiasm for the Spanish language and culture. He relates vocabulary and class activities to real scenarios from his travels and experiences."
–a Spanish 2030 student
"This course has been very effective in helping me to better understand Spanish and I would recommend it to anyone hoping to gain a higher knowledge of Spanish."
–a Spanish 2030 student
"Instructor was always open to questions and developed a positive atmosphere for learning."
–a Spanish 1020 student
What are the special admission requirements, if any?
There are no pre-reqs for this program.
Students who continue with a language previously studied should register for the courses corresponding to their level of proficiency. Contact the Casper College Department of World Languages for help with placement.
Credit by Examination (CLEP) – Students who qualify may earn credit by examination in the elementary and intermediate language courses. To obtain credit by examination, students must contact the Student Success Center at 307-268-2089.
What courses would I take?
For requirements and more information about this program, view its listings in the academic catalog:
You may also be interested in…
Other programs related to: