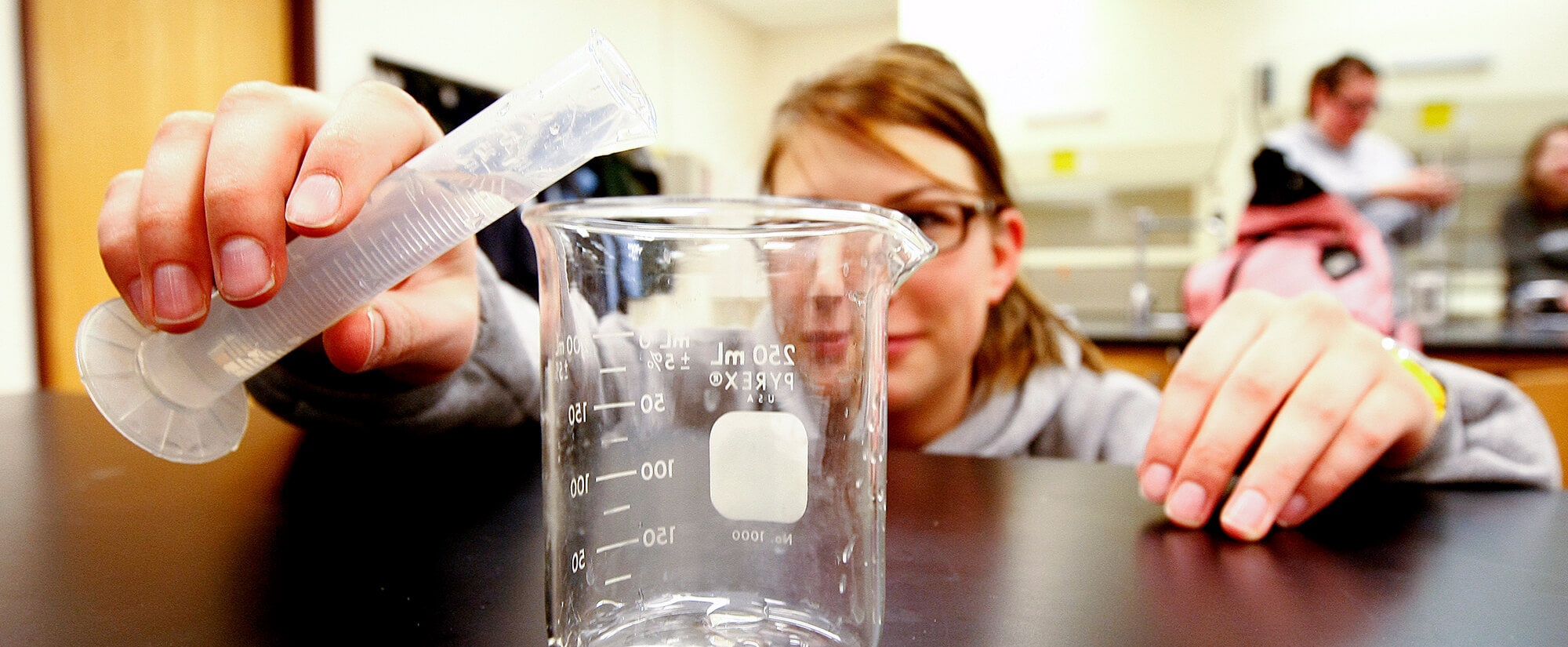 Employment  and advanced degree info
This is a transfer program for those intending to pursue a bachelor's degree at a four-year institution.
After receiving a bachelor's degree, graduates may be employed in a variety of industries, including food and beverages, manufacturing, pharmaceuticals, petroleum and energy, commercial and fine chemicals, lab analysis, environmental monitoring and testing, and many others.
Learn more about wage ranges for chemists in Wyoming and across the U.S., as well as the general employment profile for chemists.
Students wanting to continue studies beyond a bachelor's degree, options include a master's or doctorate in chemistry, or medical school, which could lead to a career in other health professions or unique opportunities like patent law and other fields requiring a technical and science background.
What are the special admission requirements, if any?
There are no prerequisites for this program.
What courses would I take?
For requirements and more information about this program, view its listing in the academic catalog:
Interested in online learning?
All or a portion of the courses in this program may be available online. Learn more about online programs and courses at Casper College.
You may also be interested in…
These related programs: