Public invited to watch parties for men's soccer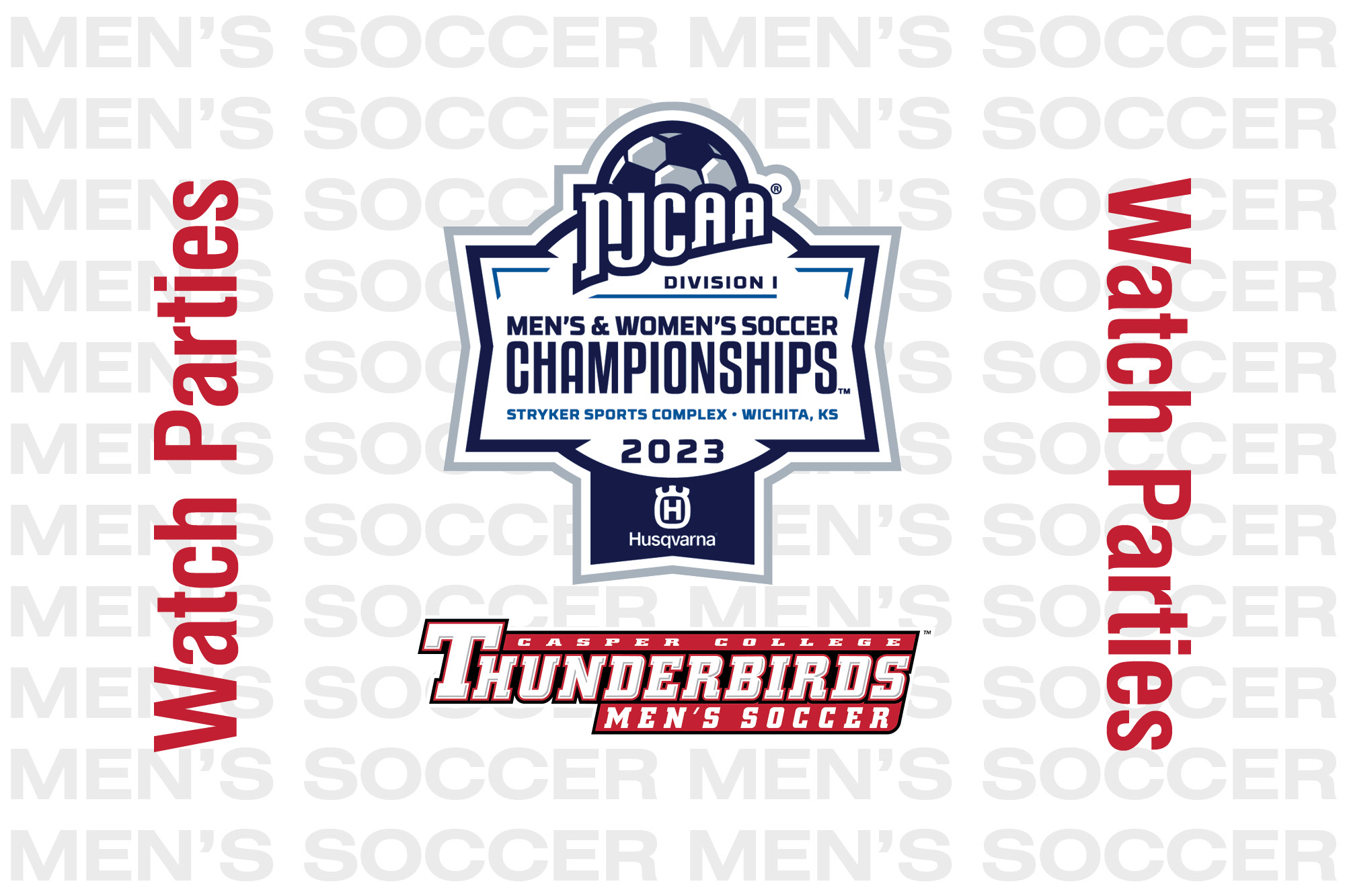 The public is invited to two watch parties as the Casper College Men's Soccer team competes in the NJCAA Men's Soccer Championships on Sunday, Nov. 12 and Monday, Nov. 13. Both games will air at 9 a.m. MST.
The watch parties will take place in the T-Bird Nest. The Nest has comfortable seating, tables, couches, chairs, and several large-screen TVs. Refreshments will be served during the free and fun event to cheer on the Birds. The Nest is located in the Union/University building on the Casper College campus.
The men's soccer team won the Region IX and Northwest Plains District Championship and is seeded at No. 12 for the NJCAA tournament.
There are four pools in the championship. Casper is in Pool A with No. 1 seeded Arizona Western College and No. 8 seeded Louisiana State University-Eunice. Casper will play against the Arizona Western Matadors, who are playing in the national tournament for the third consecutive season. The Matadors stand at 15-0-3 overall.
The Thunderbirds will then take on the LSU-Eunice Bengals on Monday. The Bengals are seeded No. 8 in the pool with an overall record of 13-2-1. Arizona and LSU-E will play against each other on Tuesday, Nov. 14, at 9 a.m. MST.
The team winning both matches will move on in the tournament. There is also a chance that a team with a 1-1 record in the tournament could move on, according to Ben McArthur, head coach.
The 2023 NJCAA Division I Men's Soccer Championship will take place Nov. 12-18 at the Stryker Sports Complex in Wichita, Kansas.
​
Subscribe
If you enjoyed this story, receive more just like it: