CC Men's Soccer team begins NJCAA tourney play Sunday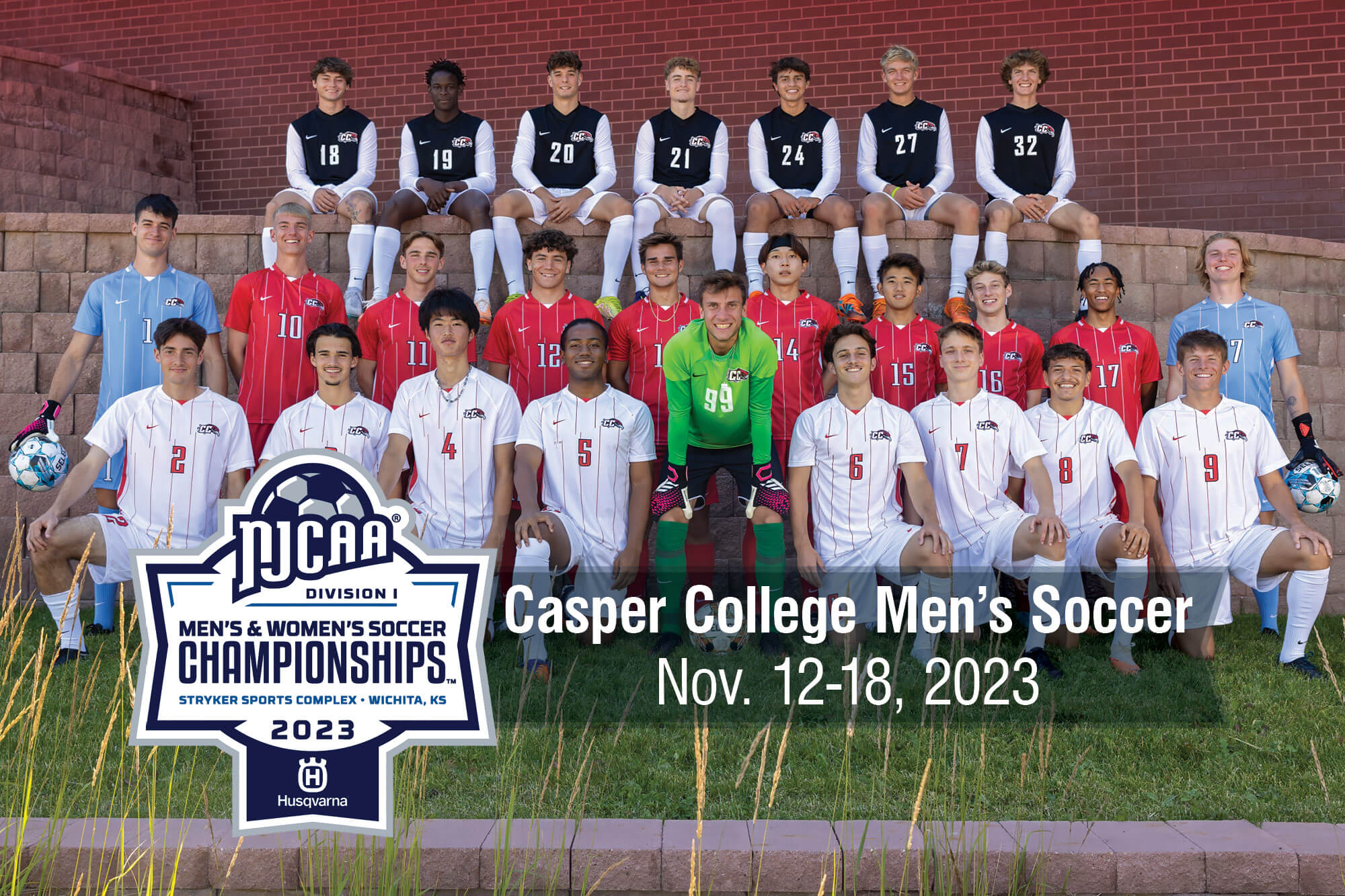 The Casper College Men's Soccer team will make its first trip to the NJCAA Division I Men's Soccer Championship. The team will play its first game on Sunday, Nov. 12, at 9 a.m. MST.
On Sunday, Nov. 5, during the finals of the Region IX and Northwest Plains District Championship, the Birds moved to the national stage thanks to beating the Otero Rattlers of Otero College 5-4 in penalty kicks after the game was tied 1-1. The lone goal for the T-Birds came from Cole Venable, Worland. During the penalty-kick phase of the contest, goalkeeper Hugo Amo, Burgos, Spain, "Saved two penalty kicks for us to win," said Head Coach Ben McArthur.
The team is seeded at No. 12 for the NJCAA tournament, which did not come as a surprise to McArthur, as the team will step onto the field with an overall record of 9-6-5. However, McArthur notes that the team is currently peaking, having won the last seven times out of 10 with a 7-1-2 record. "We felt like we were dangerous, and if we peaked at the right time, we could beat other teams. We are peaking right now," he said.
There are four pools in the championship. Casper is in Pool A with No. 1 seeded Arizona Western College and No. 8 seeded Louisiana State University-Eunice. Casper will play against the Arizona Western Matadors, who are playing in the national tournament for the third consecutive season. The Matadors stand at 15-0-3 overall.
The Thunderbirds will then take on the LSU-Eunice Bengals on Monday, Nov. 13, at 9 a.m. MST. The Bengals are seeded No. 8 in the pool with an overall record of 13-2-1. Arizona and LSU-E will play against each other on Tuesday, Nov. 14 at 9 a.m. MST.
The team that wins both of its matches will move on in the tournament. There is also a chance that a team with a 1-1 record in the tournament could move on, according to McArthur.
The 2023 NJCAA Division I Men's Soccer Championship will take place Nov. 12-18 at the Stryker Sports Complex in Wichita, Kansas.
​
Subscribe
If you enjoyed this story, receive more just like it: