14th-seeded T-Birds head to nationals; cheer them on as they compete Wednesday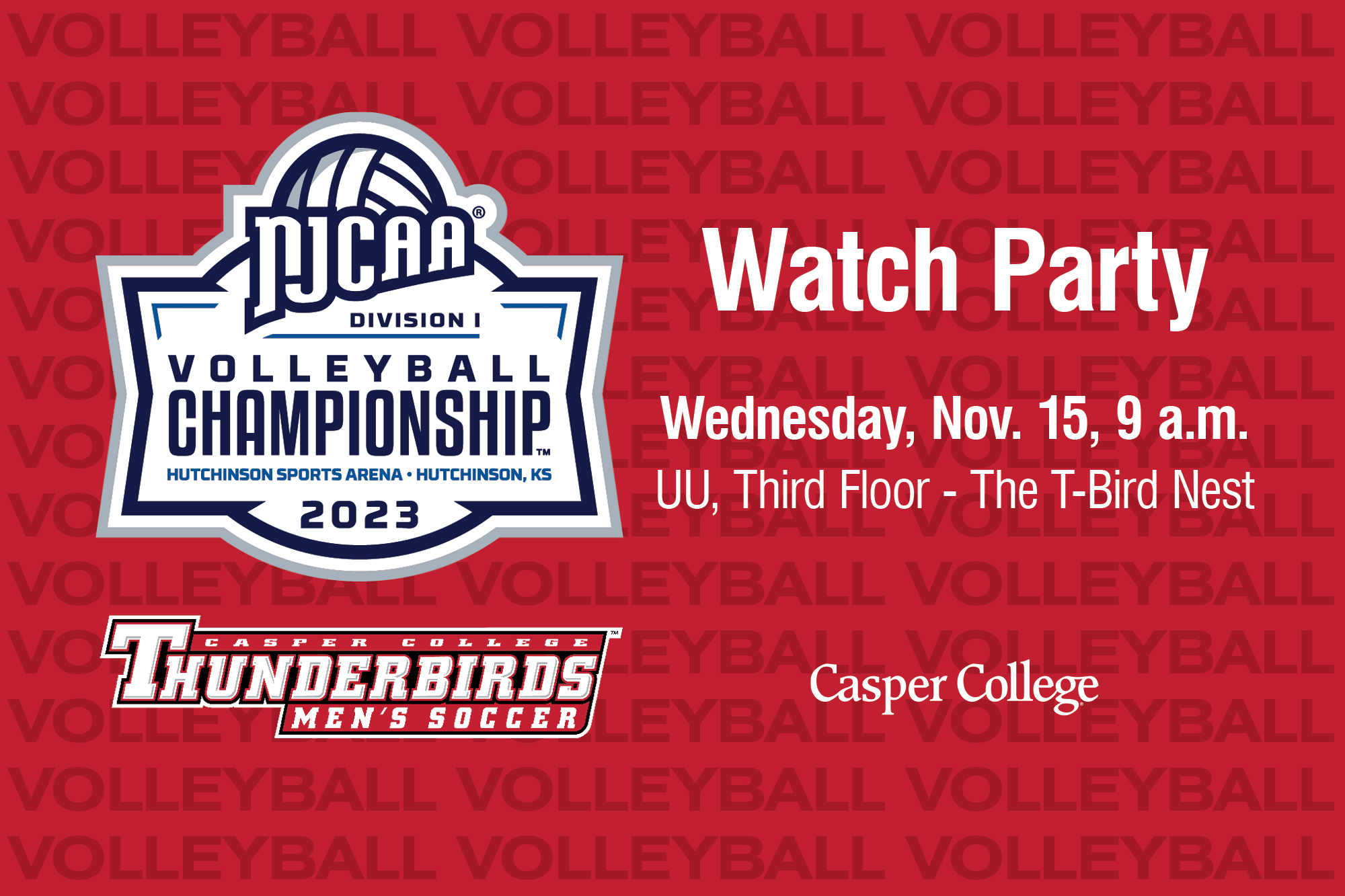 After battling through the regionals held last week, the Casper College Women's volleyball team is playing in the NJCAA Division I Volleyball Championship in Hutchinson, Kansas. The team's first game will occur on Wednesday, Nov. 15, and Casper College will host a watch party so fans can see the team compete against Miami Dade College at 9 a.m. MST.
The team was seeded No. 1 at regionals but lost the first-round match to Trinidad State College 3-2. The team rebounded from the loss with two decisive wins against McCook Community College and Laramie County Community College, 3-0 in each. They then won a 3-2 decision over Central Wyoming College and finished the tournament with a 3-0 win against Western Wyoming Community College, earning them a spot in the national tournament.
Commenting on the success of the Lady T-Birds at regionals, Head Coach Angel Sharman said: "This team played with a lot of heart and grit to overcome a tough situation. If it takes five games to win, then that's what we need to do. You can sweep one team and go five with another team. Volleyball is about momentum."
The T-Birds are seeded at No. 14 and will play the Miami Dade College Lady Sharks, who are seeded at No. 3 with an overall record of 20-5. Casper College's overall record stands at 28-12. The Birds are No. 1 in the country for assists, and No. 2 for kills and service assists. "We didn't change anything we are doing for the match-up against Miami Dade. They are tall and big, so we need to get them out of system as much as we can. It's a tough match-up," said Sharman. "It's a double elimination, so we need to keep our heads no matter what and keep fighting for the highest finish possible," she added.
The watch party will take place in the T-Bird Nest. The Nest has comfortable seating, tables, couches, chairs, and several large-screen TVs. Refreshments will be served during the free and fun event to cheer on the Birds. The Nest is located in the Union/University building on the Casper College campus.
​
Subscribe
If you enjoyed this story, receive more just like it: