Triassic Period topic of 27th Annual Tate Conference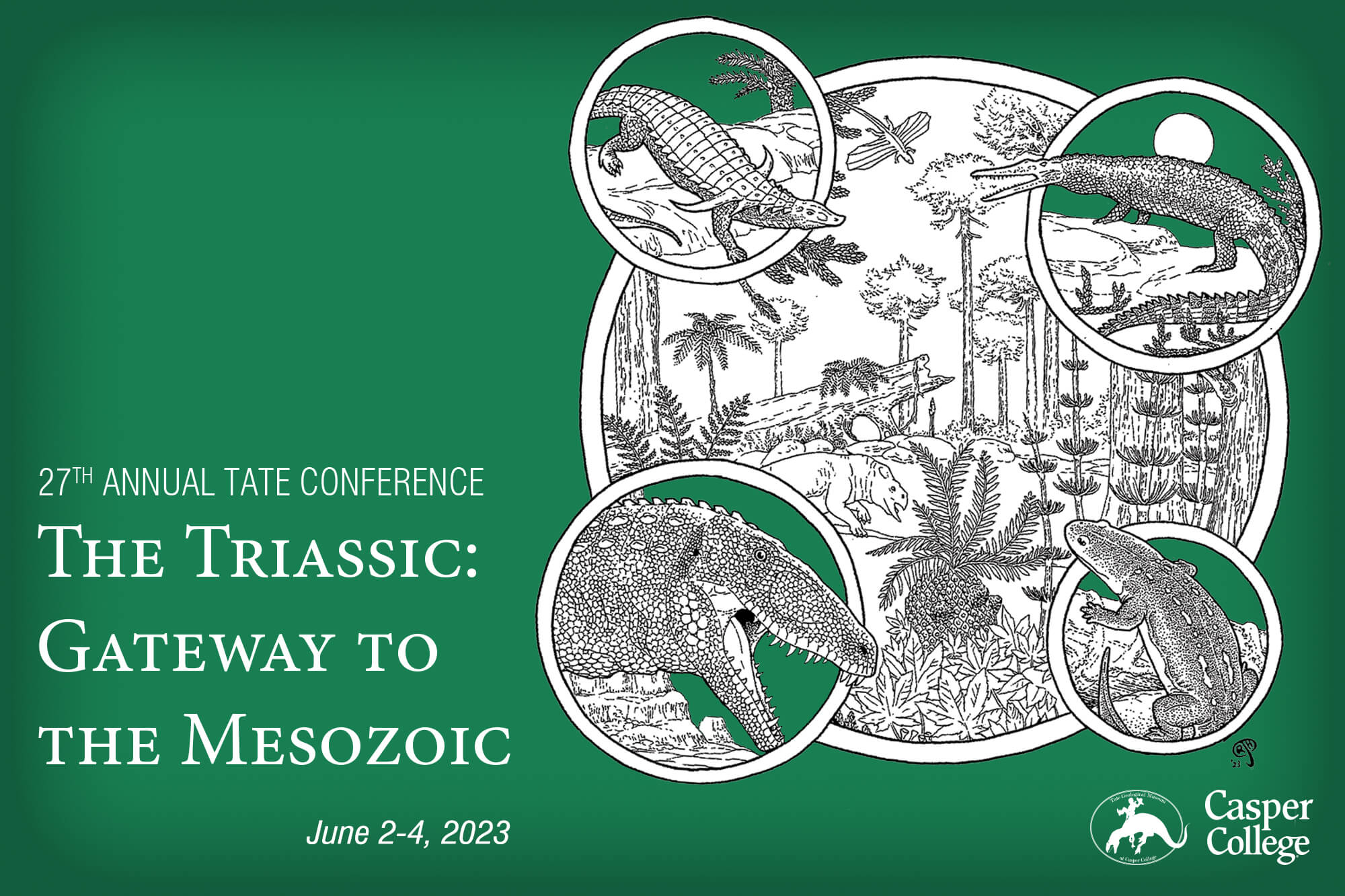 The popular Tate Conference is back for its 27th year with "The Triassic: Gateway to the Mesozoic" on June 2-4 at the Tate Geological Museum.
The conference will feature a day of speakers on June 3 and two days of field trips; on June 2 and 4. Saturday evening's dinner will feature keynote speaker Hans Sues, Ph.D., senior research geologist and curator of vertebrate paleontology at the Smithsonian National Museum of Natural History. Sues will speak on the new and exciting finds from the Triassic of Germany.
The first field trip on June 2 will take participants to the Triassic deposits on 33-Mile Road northwest of Casper in the area of the Red Wall. "A site was found here on July 7, 1977, which led to the discovery of the type specimen of Heptasuchus. Aaron Kufner of the University of Wisconsin-Madison will lead the portion of this trip to a site the UW teams found and have been collecting nearby," said JP Cavigelli, Tate museum collections specialist.
The other field trip on June 4 will take participants on an exploration of the Alcova Limestone. According to Cavigelli, the Alcova Limestone was possibly deposited in a lagoonal situation and has produced one taxon of fossil vertebrate, the sauropterygian, Corosaurus alcovensis. Currently, Natrona County is the only location where remains of the animal have been found. "We will be exploring a new area that presumably has not been explored for Corosaurus bones, or at least not since the 1980s," Cavigelli said. "The bones occur in resistant limestone best found on talus slopes, so this trip will incur some more difficult walking on steep slopes," he added.
The Saturday portion of the conference will feature experts from throughout the country who will speak on various topics related to the Triassic Period. A sampling of speakers and topics can be found here.
"This conference is an opportunity for experts and hobbyists in paleontology to come together and discuss current findings of the ancient past," said Dalene Hodnett, museum director. "We have an excellent lineup of speakers, and the field trips offer unique insights into the Triassic." The registration deadline is May 19. Click here to register for the conference.
​
Subscribe
If you enjoyed this story, receive more just like it: