T-Bird Men to host Region IX Tournament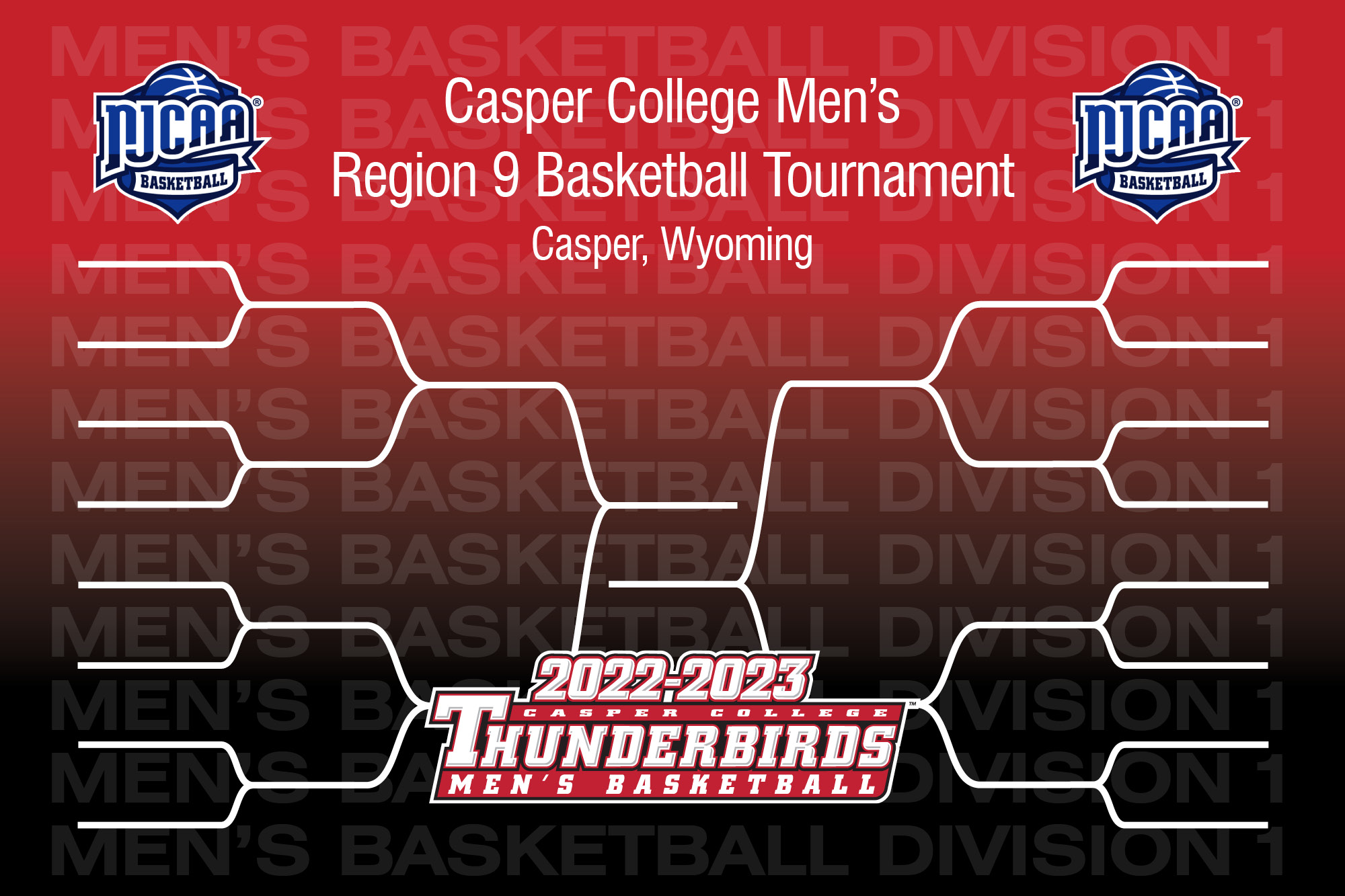 The Region IX Men's Basketball Tournament will be held at Casper College March 9-11.
The men, under Head Coach Shawn Gutting, will begin play at 7 p.m. on Thursday, March 9. The T-Birds (22-7, 7-3 North) will go against the Rattlers of Otero Junior College in La Junta, Colorado. The Rattlers ended their season (14-16, 5-7 South) and won their Region IX South play-in game against McCook Community College 104-77.
The other games played on Thursday include Northwest College vs. Lamar Community College at 1 p.m., Trinidad vs. Western Wyoming Community College at 3 p.m., and Western Nebraska Community College vs. Laramie County Community College at 5 p.m.
"This is the first time Casper has hosted on the men's side since 2012. It is also the second time in five years that we have won the Region IX North regular season title," said Gutting. "It is exhilarating just to get phone calls from former players, former coaches, and people that support us about getting to host, and the excitement in their voices has made it all really special," he added.
On Friday, two games will be held featuring the four winners of Thursday's games. The first game begins at 5 p.m. and the second at 7 p.m. The Region IX Championship game will be held Saturday at 7 p.m.
Tickets are $8 for a one-day pass for adults 18 and over, $5 for a one-day pass for seniors 60 and over, $5 for a one-day pass for students 7-17 with their current student ID, and free for those 6 and under. A tournament pass, good for all games played during the tournament, is $21 for adults and $12 for seniors and students.
All current Casper College students and employees can attend the game for free by presenting their current Casper College ID. Tickets will be available at the door.
Fans can keep track of the Birds throughout the tournament by downloading the tournament bracket and watching the livestreams of the games.
​
Subscribe
If you enjoyed this story, receive more just like it: