March 20 deadline for CMA course; participants may qualify for free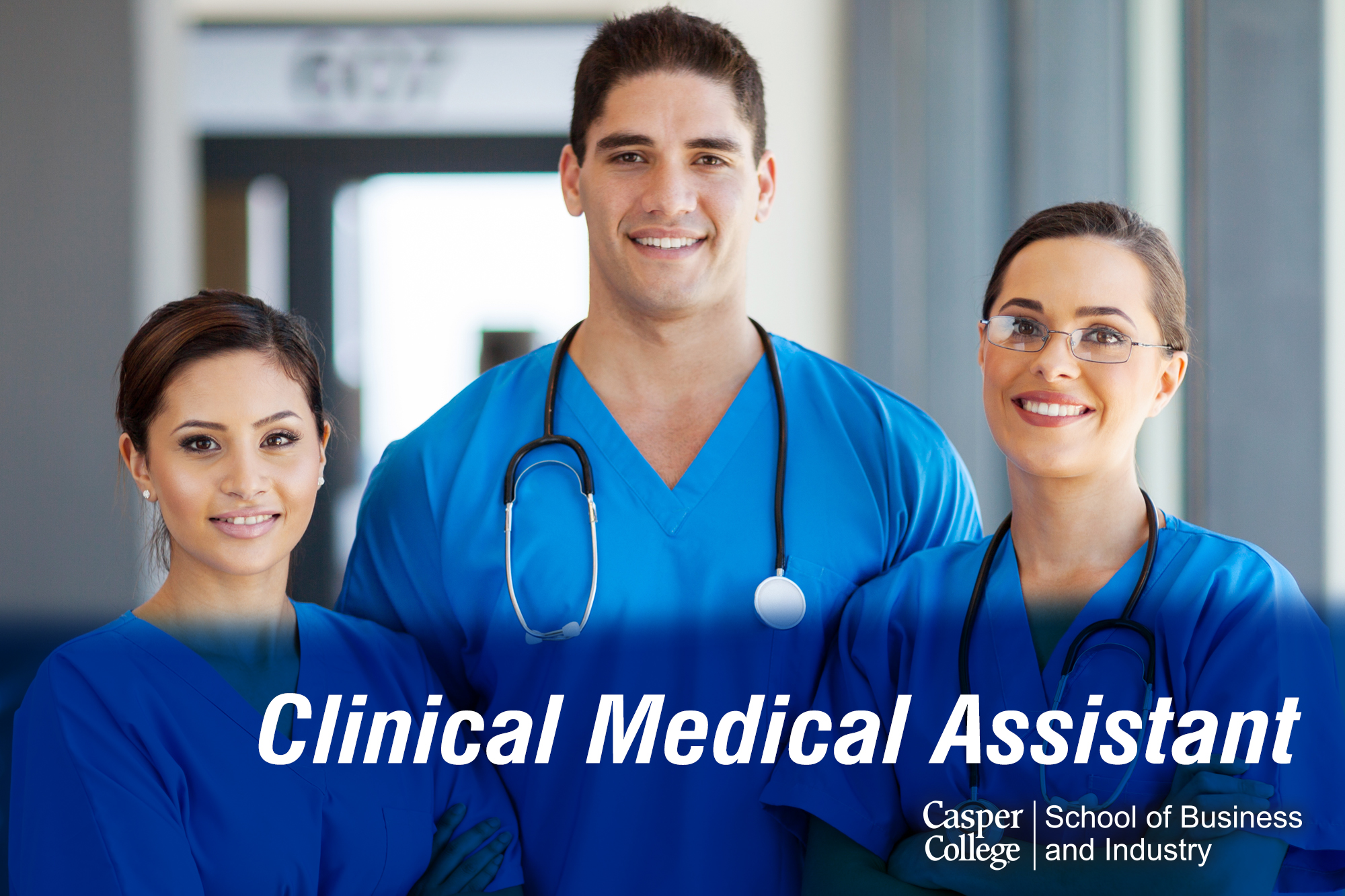 Thanks to a Certified Medical Assistant pre-hire grant, Casper College is looking for people who want to begin a career in the medical field that pays workers between $15 and $24.35 per hour.
According to Erik Christensen, 27 scholarships are available, and for those successful in the class, the scholarship will pay the entire $2,639 tuition cost. To qualify, students must pass a drug test and provide proof of Wyoming residency. "Those interested need to contact me to take the drug test on campus, and then, once the drug test is passed, register for the class," said Christensen.
Those partnering with Casper College include the Wyoming Department of Workforce Services in Casper, Banner Wyoming Medical Center, Community Health Centers of Central Wyoming, and Advance Casper. Each partner contributes a portion of what is required to make the training a success per the grant document. DWS will help to recruit and provide job-seeking skill training, BWMC and the CHC will interview successful graduates and strongly consider hiring them when positions are available. CC will provide the training and assist successful participants in applying and sitting for the National Healthcareer Association Certified Clinical Medical Assistant certification. Those certified will qualify for entry-level positions in the medical field that can result in jobs that offer higher wages and benefits.
The class is scheduled to begin on Tuesday, March 28 and will take place on Tuesdays and Thursdays from 6 to 9:30 p.m. and Saturdays from 9 a.m. to 4:30 p.m. "These times for the class were chosen to accommodate full-time students and those who may be employed and following an 8 a.m. to 5 p.m., Monday through Friday work schedule," Christensen said.
For more information, contact Christensen .at 307-268-2085 or erik.christensen@caspercollege.edu
Subscribe
If you enjoyed this story, receive more just like it: