'CommUNITY' topic for 38th Annual Humanities Festival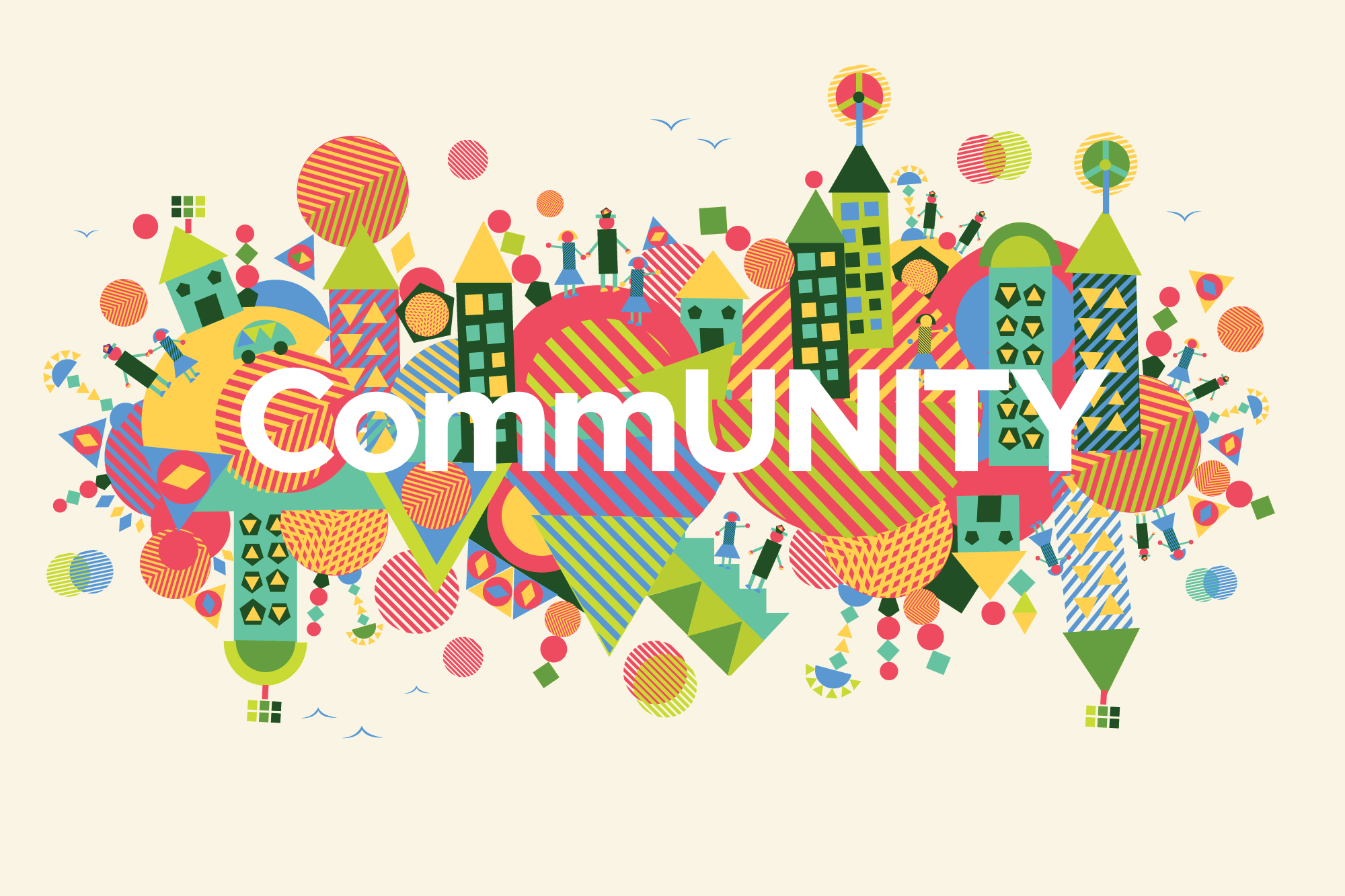 "CommUNITY" is the topic for the 38th Annual Casper College Humanities Festival and Demorest Lecture Feb. 21-25. The festival events, except for the dance concert, are free and open to the public.
The festival will begin Tuesday, Feb. 21, with the Goodstein Foundation Library's "Living Library at 9:30 a.m. The Living Library will allow participants to borrow a person and have a conversation about "their" story. The purpose of the Living Library is to promote conversation, encourage understanding, and foster a culture of inclusivity. The event includes short sessions with presenters and time for questions.
At noon, Dale Bohren, publisher emeritus of the Casper Star-Tribune, will present "The Evolution of Communications; How a Community Talks to Itself." Bohren will offer his perspective on how newspapers reflect, represent, inform, and often define the community they serve through the lens of his experience as a reporter/photographer, editor, and publisher of the weekly Casper Journal, and executive editor and then publisher of the daily Casper Star-Tribune.
At 1 p.m. Trisha Martinez, Ph.D., will highlight the field of Latina/o studies and how it contributes to individual, professional and community goals. Focusing on the interdisciplinary ethnographic research project, "Following the Manito Trail," Martínez will share about Wyoming's Manito community, who migrated from northern New Mexico.
A panel discussion will take place at 2 p.m. "Deaf CommUnity — A Panel Discussion" will feature abstract illustrator Jennifer Tandoc, Deaf mentor and American Sign Language tutor Chelsea Elertson, and magicians Matthew and Liliana Morgan, who will share what being a member of the Deaf community means to them. Tandoc and the Morgans are also guest presenters for this year's Sign Fest 2023.
Another panel discussion, "Connecting With Our Military Community," will begin at 3 p.m. The topic will be the "veteran experience" in Natrona County, including connecting with their military community and the future of veterans' services in health, education, social services, and more.
The festival will shift to the Wheeler Concert Hall for both Wednesday's and Thursday's presentations. Jodi Youmans-Jones will present at 9 a.m. with "Circles! Defining a Space for Everyone." Youmans-Jones will explore the idea of the circle, the circle form, and how our lives are influenced by a shape invoking calm, hope, and community. Within this discussion, she will also reveal the process and creation of "circlesWeshare," an original dance concert, from the audition to the production and how our lives are continuously affected by the intersection of another circle.
At 10 a.m. Fort Caspar Museum Director Rick Young and Fort Caspar Museum Curator of Collections Michelle Bahe will look at "Interpreting Community in a Museum." The two will provide background on Fort Caspar Museum and discuss recent exhibit topics and the research involved in those exhibits.
"History of Casper Mountain" is the topic for the 11 a.m. presentation by author Rebecca Hunt. Hunt will discuss her book "Casper Mountain Ski History: A Community of Skiers" (2022), which details skiing on the mountain from early in the 1920s to the modern ski scene of 2022.
The day will conclude with "CommUNITY: A Roundtable Discussion" from noon-1:45 p.m. Those participating in the discussion include Casper City Council Member Amber Pollock, Casper Pride board member Ryan McConnaughey, Casper Assistant to the City Manager and City Clerk Fleur Tremel, Casper Children's Theatre's Audrey Egan, and Wyoming Rescue Mission Executive Director Brad Hopkins.
On Thursday, Feb. 23, the day begins at 9:30 a.m. in the Wheeler Concert Hall with Casper College adjunct instructor Lelani DeClue, who will offer "Building Communities: An Anthropological Viewpoint." DeClue's presentation will look at anthropology as the study of humankind in all places and at all times. Those studies include the study of culture, and culture is that which bonds humans to their communities.
At 10:45 a.m., Janet Fitch's film "Most Dangerous Women" will be screened. The movie "… celebrates a century of powerful women's voices and highlights the often untold stories and voices of 'dangerous women' fighting for equality, social justice, and peace over the past century." The documentary will be followed by a conversation with Arielle Zibrak, Ph.D., a commentator featured in the film and associate professor at the University of Wyoming.
At noon, Kelli Mosteller, Ph.D., executive director of the Harvard University Native American Program, will discuss the challenges and importance of embracing community-based approaches to history in local and academic settings.
Leith Davis, Ph.D., will present "Jacobite Communities After the Battle of Culloden" at 2 p.m. Davis has been investigating Jacobite communities after the Battle of Culloden, investigating and doing a digital humanities project on Robert Forbes's manuscript, "The Lyon in Mourning," which recorded oral histories, poetry, narratives, and execution speeches of individuals involved in the 1745 Jacobite Rising.
Another film, "Casper Mountain Ski History," will be shown at 3 p.m. This documentary film offers footage of early skiing, select oral history interviews, commentary from historian Rebecca Hunt, Ph.D., and historic photographs.
A reception will be held at 5 p.m. at Fort Caspar Museum and feature the exhibition "A.J. Williamson Saddlery."
The day will be capped off with the dance concert "circlesWEshare" in the Barbara N. and Leland F. Scifers Dance Theatre. The show will feature dancers performing aerial work through silks and harnesses. The original production was conceived, choreographed, and directed by Jodi Youmans-Jones, Casper College dance instructor. Tickets are $12 for adults and $10 for those aged 5 through 18.
On Friday, Feb. 24, a performance of "circlesWEshare," primarily for high and middle schools, will take place at 1 p.m. in the Barbara N. and Leland F. Scifers Dance Theatre.
That night, at 6:30 p.m., Sign Fest 2023 presents: "Illusion Into the Deaf World" in Wheeler Concert Hall. Attendees should prepare for eye-popping illusions, stunts with live animals, and seemingly impossible tricks in an unusual and incredible display of magic from deaf entertainers Matthew "Magic" Morgan and Liliana.
"Family Afternoon: CommUNITY Movie, Pizza, and Craft" will be the final event for the festival and will feature pizza, a screening of the family superhero movie, "DC League of Super-Pets," and a unifying craft afterward. The event will take place at the Natrona County Library on Saturday, Feb. 25, from 1-4 p.m. Kids and their families are invited to join in on the fun.
Additional presentation information, presenter bios, and links for Zoom connections can be found here or call 307-268-2606.
Continuing education units or PTSB credits are also available for attendees. For more information, contact Sarah Schneider, workforce training specialist, at 307-268-3847 or sarahschneider@caspercollege.edu.
Except for Fort Caspar Museum and the Natrona County Library, all other venues are on the Casper College campus.
The 2023 Humanities Festival Sponsors include the Wyoming Humanities Council, the Casper College Foundation and Margaret Demorest Endowment, the Casper College Goodstein Foundation Library, the University of Wyoming at Casper, and the Casper College Visual Arts Department Galleries.
The 2023 Humanities Festival Additional Partnerships include the Bruce Richardson Lecture Series, the University of Wyoming, Natrona County Library, the Fort Caspar Museum, the University of Wyoming in Scotland, ARTCORE, the Jack McCann College Store at Casper College, the Casper College Department of Theatre and Dance, and the Western History Center at Casper College.
Subscribe
If you enjoyed this story, receive more just like it: