Importance of trace fossils subject of talk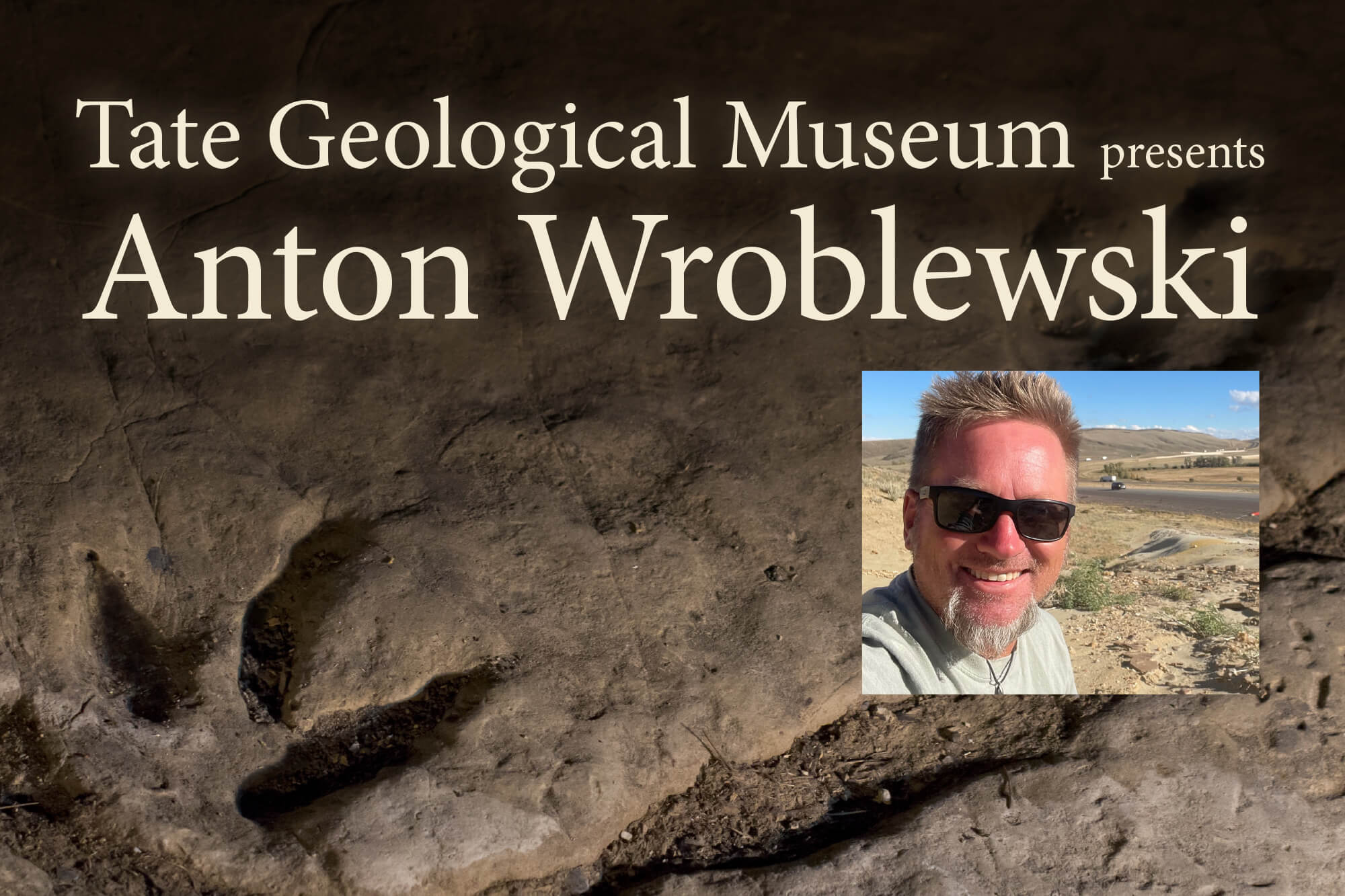 Anton Wroblewski, Ph.D., will present a special lecture titled "Anemone Buttprints, Worm Burrows, and Dinosaur Tracks: How Trace Fossils Reveal Lost Worlds and Record Changes to Wyoming's Ancient Coastlines." The talk is free and open to all and will take place at the Tate Geological Museum on Tuesday, Feb. 7, at 7 p.m.
"Ichnology is the study of organism-sediment interaction and offers our only direct glimpses into how extinct plants, fungi, and animals directly interfaced with their environments," said Wroblewski. According to Wroblewski, burrows, tracks, trails, nests, feeding structures, root traces, and a host of other "ichnites" reveal aspects of ambient environmental conditions that would otherwise remain hidden. "In Wyoming, Jurassic and Paleocene ichnofossils, or trace fossils, are changing the way we interpret local and regional environments. (These fossils) shed new light on the history of mountain building, sediment delivery to the Gulf of Mexico, and even the evolution of modern bird and mammal faunas," he noted.
Wroblewski earned his Ph.D. in geology at the University of Wyoming. He taught undergraduate geology at Northeastern Illinois University for three years. Wroblewski then worked for 15 years in the oil industry at ConocoPhillips. There, he was able to study rocks and trace fossils from every continent except Antarctica. Since 2018, Wroblewski has been an adjunct associate professor at the University of Utah, where he works with students, leads field trips, and carries out a variety of research projects in the U.S. and India.
The Tate Geological Museum is located on the southern end of the Casper College campus; look for the life-sized T.rex bronze near the Tate or call the museum at 307-268-2447.
Subscribe
If you enjoyed this story, receive more just like it: