36th Annual CC Literary Conference Nov. 16-17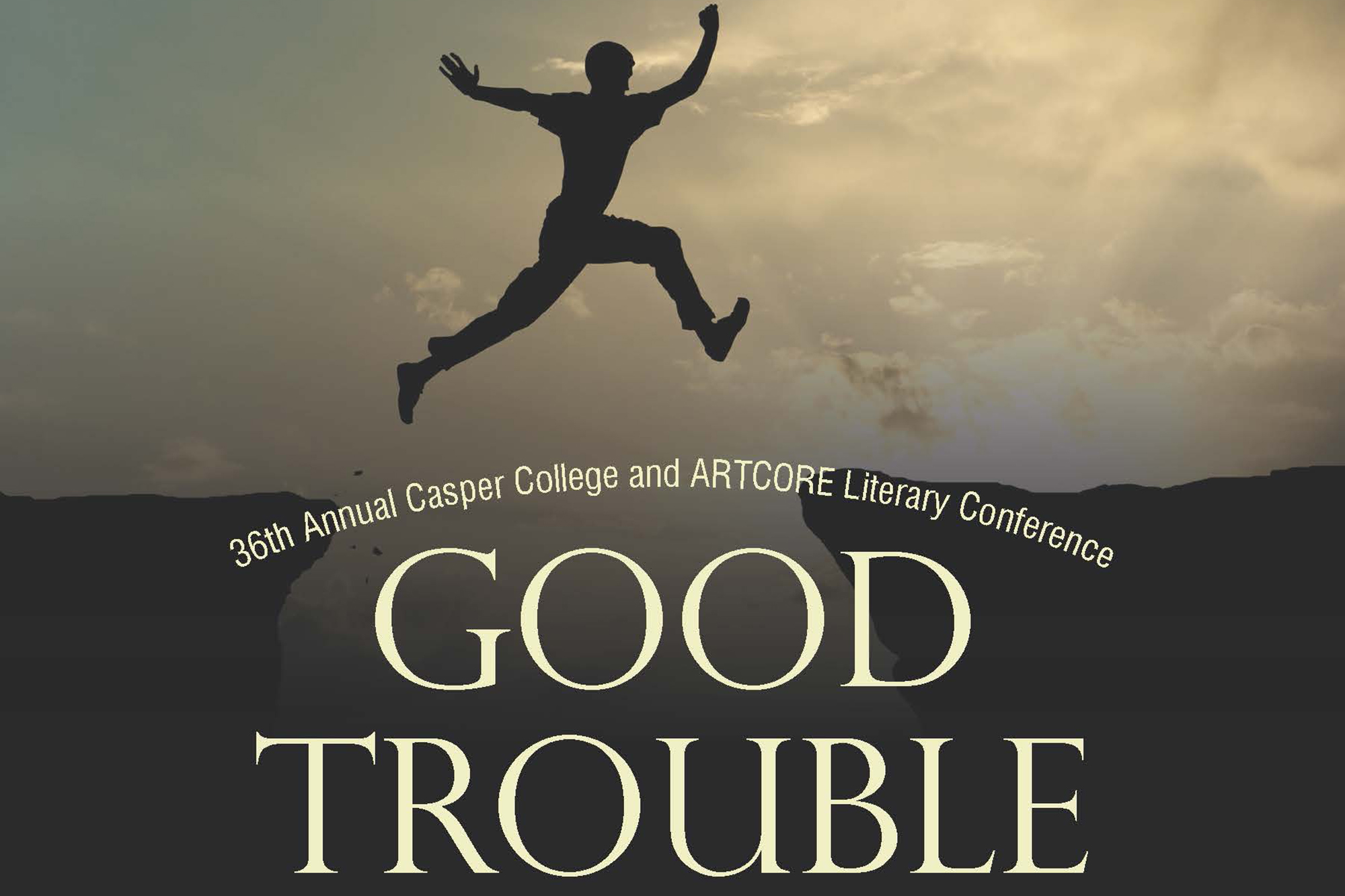 The 36th Annual Casper College Literary Conference will be held Nov. 16-17. This year's theme is "Good Trouble."
Workshops for this year's conference will be led by award-winning essayist Amy Butcher, the author of "Mother Trucker;" acclaimed novelist David Wright Falade, author of "Black Cloud Rising;" and Chad Hanson, Ph.D., author of seven books, nonfiction, and poetry collections. The conference will end with a reading by writer Francesca King, this year's winner of the Creative Writing Fellowship from the Wyoming Arts Council.
"Riffing off the late John Lewis' idea that we must ' … find a way to get in the way, to get in trouble … good trouble, necessary trouble … ' … we are celebrating the rebel, the antagonist who risks career and safety to pursue bigger things. We are celebrating the ability to question power structures. We are honoring the long-standing American tradition of bucking the system and standing up for the little guy," said David Zoby, conference director and Casper College English instructor.
The conference will begin at 9:30 a.m. on Wednesday, Nov. 16, with two workshops. The second day of the conference will feature one workshop and a reading by writer Francesca King. All workshops will run from 9:30-11:30 a.m. and continue from 2-3 p.m. King's reading will take place from 4:30-5:30 p.m. The workshops and reading will take place in the Goodstein Foundation Library.
Workshop 1 will be led by Hanson. "During this workshop, participants will have a chance to identify the people and places they care about. Together, we will consider the forces that threaten the things that matter to each of us. Then we'll take a practical approach to writing articles for publication — stories that call readers to action — narratives that stir an audience toward addressing the dilemmas of our age," said Hanson.
Workshop 2 will be led by Butcher and will cover generative writing. Attendees will examine the way numerous flash essayists highlight and magnify small aspects of what it means to be human as a means of arguing for and achieving social change. The workshop will encourage exploration and experimentation via various techniques of thinking, writing, and revising, according to Zoby.
On Thursday, Nov. 17, Workshop 3 will take place. Workshop 3 will be presented by Wright Falade. "During his 2008 speech in response to the controversy surrounding the Reverend Jeremiah Wright, Barack Obama described his Kenyan father and white Kansan mother, and the people ' … of every hue, scattered across three continents … ' who comprise his family, concluding that in ' … no other country on Earth is my story even possible.' Like his, my own story stands as an example of the global appeal of Americanism and the promise of multiculturalism. Yet, our two narratives, while uplifting, also depend on a lie. Though race in the United States is not a fiction, it is pure invention. The notion of 'blackness' and 'whiteness' — racial categories created to justify the unjustifiable — is a byproduct of slavery," said Wright Falade.
The conference will conclude with a reading by King, who was born in London, England. After completing her M.A. in creative writing at Royal Holloway, she moved to the U.S. to pursue an MFA at the University of Wyoming. King's first unpublished novel, "The Cello Hospital," was shortlisted for the Lucy Cavendish Fiction Prize in 2017. Her second novel, "Hiddenland," was shortlisted for the 2021 Bath Novel Award and is represented by David Higham Associates. An early draft of "Hiddenland" was developed with the support of the University of Wyoming, which generously funded two trips to Iceland and a place on the Arctic Circle Residency.
All workshops and the reading are free and open to all. Additional details on the conference are available here. For more information, contact Zoby at 307-268-2379 or dzoby@caspercollege.edu.
The 36th Annual Casper College Literary Conference is sponsored by the Casper College Foundation, the Casper College Goodstein Foundation Library, and Casper College.
Subscribe
If you enjoyed this story, receive more just like it: