Tate celebrates Fossil Day dedicates beautiful bronze fossil bird sculpture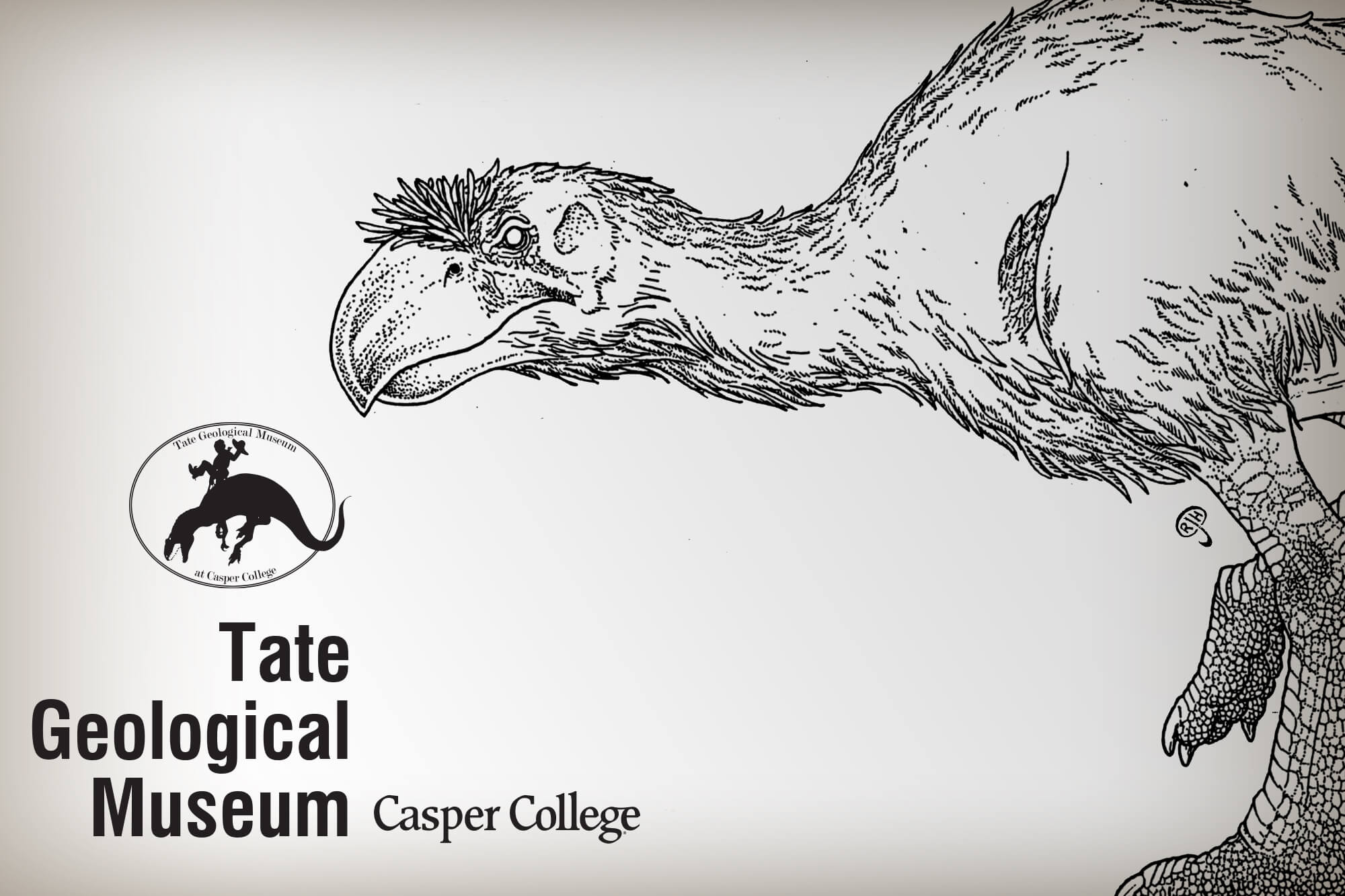 The Tate Geological Museum will celebrate Fossil Day and dedicate a new bronze of Gastornis Saturday, Oct. 8, from 10 a.m.-2 p.m. The dedication and ribbon-cutting for the bronze will begin at 2 p.m. in the lobby of the Tate. Both events are free and open to the public.
The bronze, titled "Gastornis" by paleosculptor Gary Staab, was gifted to the Tate by the Casper College Foundation. Gastornis is an extinct, giant flightless bird that lived during the late Paleocene through early Eocene Epochs, about 61 to 50 million years ago. According to Dalene Hodnett, the most complete skeletons are from the Bighorn Basin here in Wyoming. "This is a beautiful sculpture, and we appreciate the support of the Casper College Foundation in attaining this famous piece of paleo art," said Hodnett, director of museums for Casper College. "It is relevant to our area's paleontological history and is a wonderful addition to our collection."
Fossil Day will feature a shark-tooth hunt, storytelling, and the opportunity to have photos taken with a dinosaur.
The Tate Geological Museum is open Monday-Saturday from 10 a.m.-4 p.m. and is free and open to the public. The museum is located on the southern end of the Casper College campus.
Subscribe
If you enjoyed this story, receive more just like it: