Musical fairy tale to delight and enchant young and old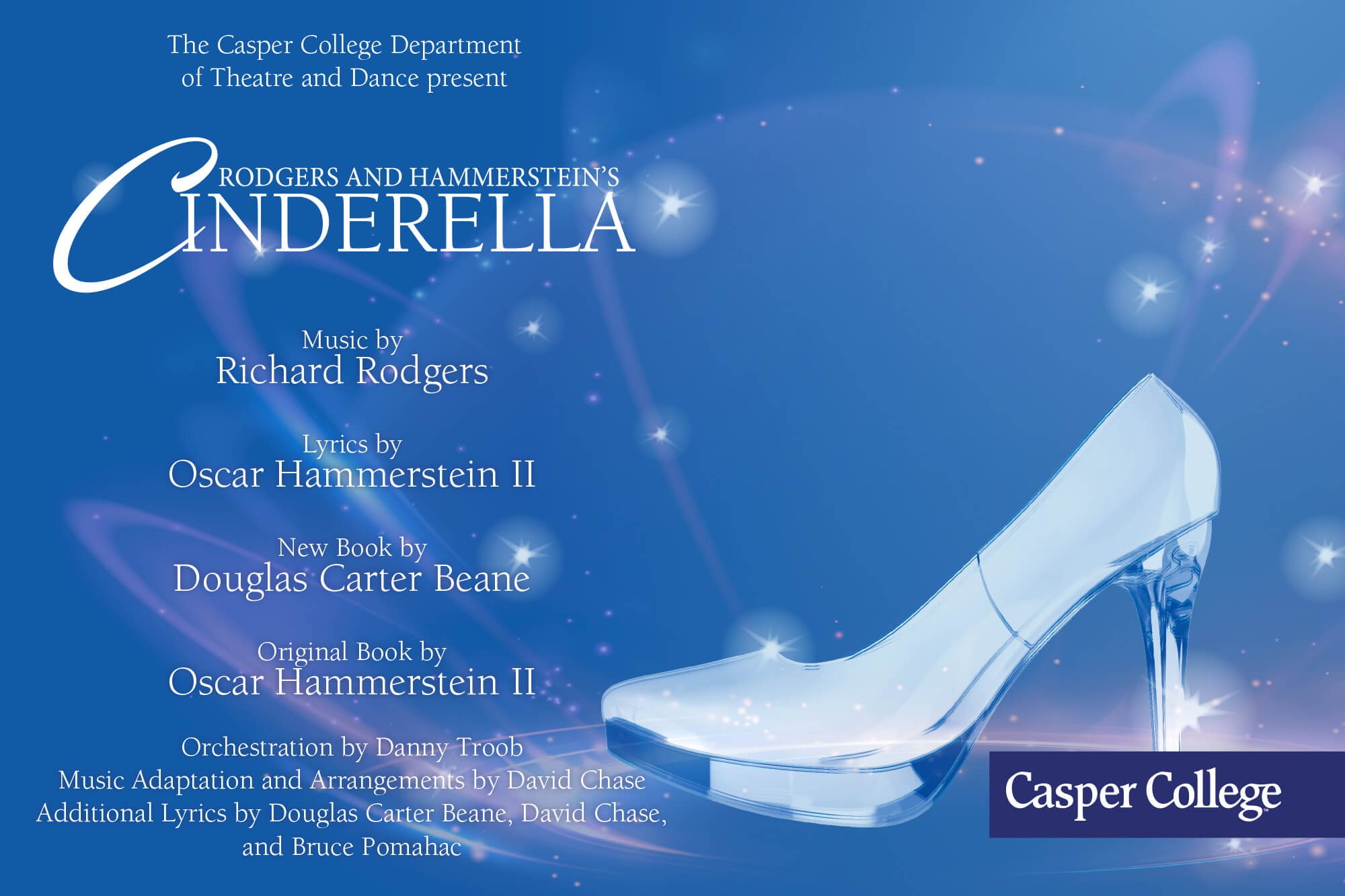 The classic fairy tale, "Cinderella," will begin at 7:30 p.m. and run on Oct. 13-15 and 20-22, with a 2 p.m. performance on Saturday, Oct. 22, and an American Sign Language interpreted performance on Oct. 20.
The beloved fairy tale "Cinderella" was adapted in 1957 by Richard Rodgers and Oscar Hammerstein II into a musical updated in 2013 by Douglas Carter Beane. The new version retains the much-loved songs of the original but adds several new characters and four new songs composed by Rodgers and Hammerstein.
"Cinderella" had a 770-performance run on Broadway and received nine Tony Awards in 2013, including Best Revival of a Musical and Best Book of a Musical. According to the director, Richard Burk, the cast and crew have " … all worked very hard to bring this magic to the Mick and Susie McMurry Stage. The hard work has been filled with fun, joy, and celebration as we have created the magic of 'Cinderella.'"
Adding to the magic will be the costumes. "We want to make sure that what the audience sees onstage works with the classic childhood fantasy of the fairytale," said Darrell Wagner, costume instructor. The second element, according to Wagner, is magic. "We've worked closely with some of our friends in Las Vegas to learn a few engineering techniques that will excite everyone," he noted.
Tickets are now on sale and can be purchased by calling 307-268-2500, toll-free at 800-442-2963, ext. 2500, in person at the box office, which is open Monday-Friday from 11 a.m.-5 p.m., or online here. Tickets for each performance are $12 for adults and $10 for students aged 5 to 18.
The Mick and Susie McMurry Stage is in the Gertrude Krampert Center for Theatre and Dance on the Casper College campus.
Subscribe
If you enjoyed this story, receive more just like it: