"Narnia" on stage at Casper College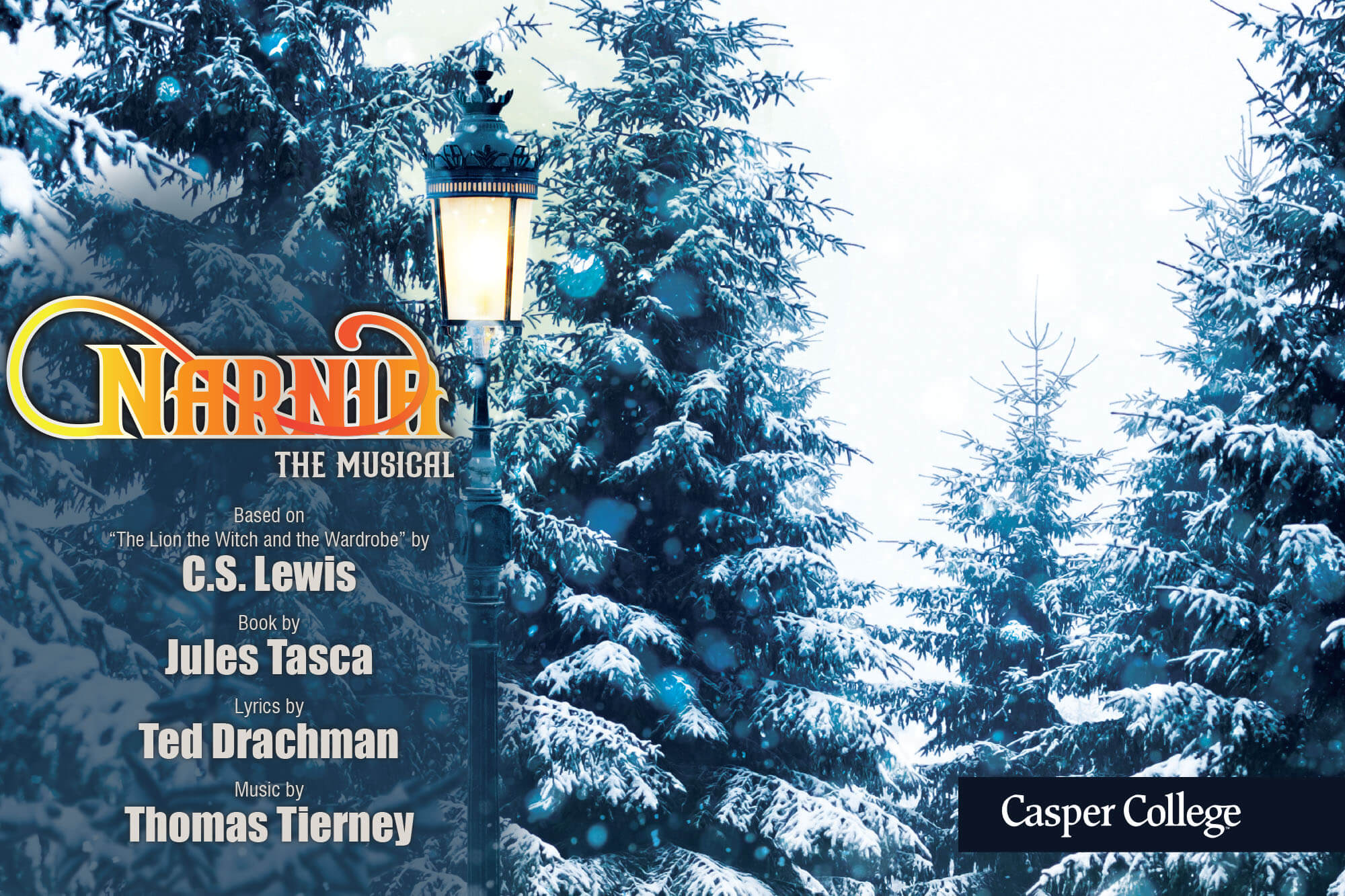 "Narnia," the musical dramatization based on the beloved classic of children's literature, "The Lion, the Witch, and the Wardrobe," will be performed on the Mick and Susie McMurry Stage Casper College.
"Narnia" begins with Peter, Susan, Edmund, and Lucy Pevensie being sent to the English countryside to escape the bombings in London during World War II. Shortly after the four arrive at Marbleton Manor, they stumble across a magical wardrobe. Through that wardrobe, the four are transported to the kingdom of Narnia, where talking animals and creatures of fable and myth reside.
"The Pevensie children find Narnia itself is caught up in its own war, led by the tyrannical White Witch and her brutal police. It turns out the four Pevensie children hold the key to ending the war and returning Narnia to the benign leadership of Aslan the Lion," said Richard Burk, director.
"Narnia" will begin at 7:30 p.m. Nov. 30-Dec. 4 with a noon performance Saturday, Dec. 4.
Tickets are now on sale and are $12 for adults and $10 for students 5-18. Tickets are available online, at the box office from 11 a.m.-5 p.m. Monday through Friday, by phone at 307-268-2500, or one hour before each performance, for that performance only.
The Mick and Susie McMurry Stage is in the Gertrude Krampert Center for Theatre and Dance on the Casper College campus.
Subscribe
If you enjoyed this story, receive more just like it: