Musical hit 'Mamma Mia!' at Casper College; Kurt Stamm to direct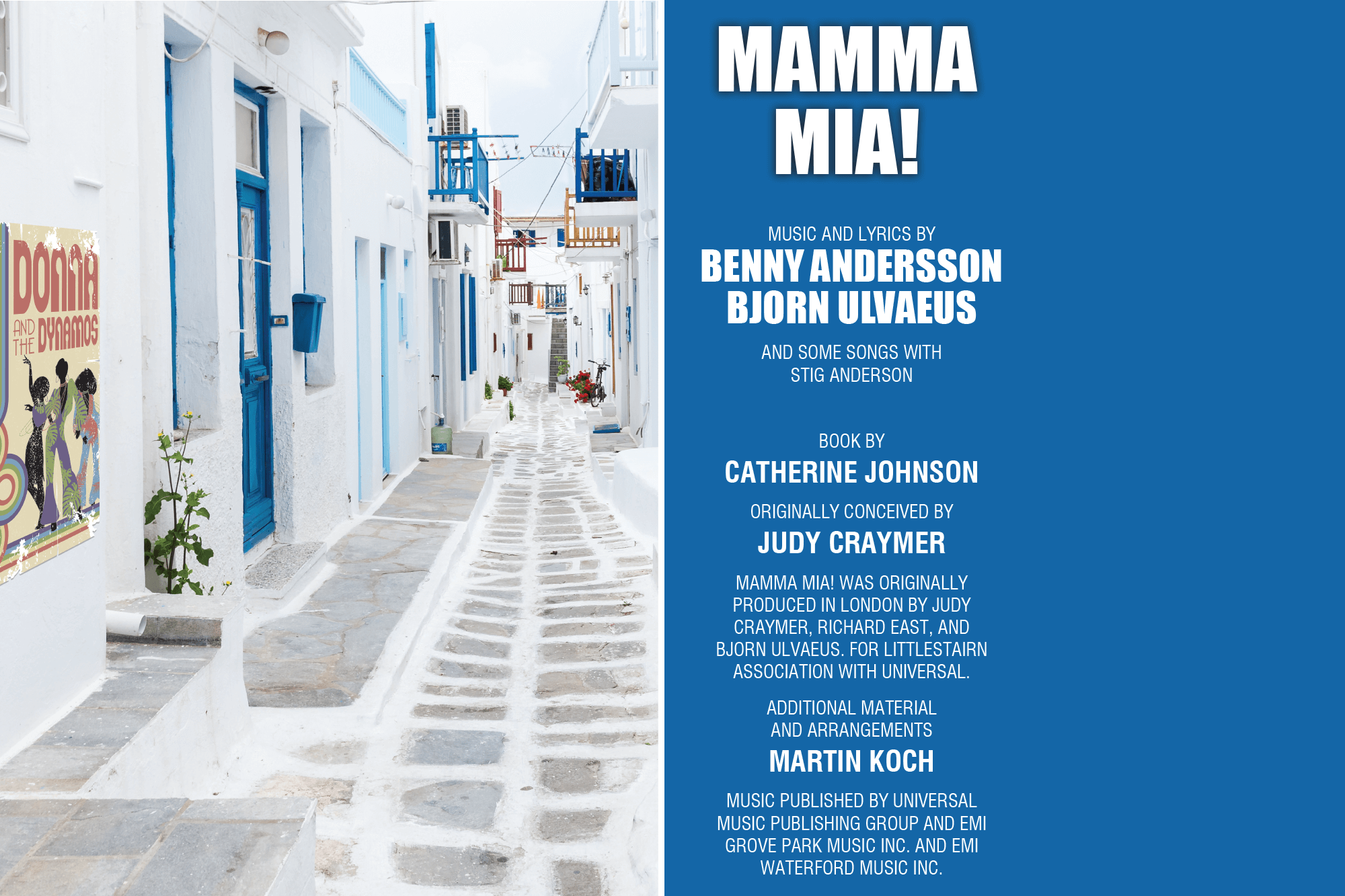 The hit Broadway jukebox musical "Mamma Mia!" will be performed on the Mick and Susie McMurry Stage Oct. 14-16 and 20-23 at Casper College.
"Mamma Mia!" features the hit songs of the pop group ABBA and tells the story of a young woman's search for her birth father. The play is directed by guest Kurt Stamm, a professional director/choreographer/producer based in New York and Colorado.
"'Mamma Mia!' is the third highest-grossing musical in the world, right behind 'The Lion King' and 'Phantom of the Opera.'" said Stamm. "This musical has been seen by over 60 million people in 40 countries and translated into 23 languages. Its popularity is undisputed, and the joy and heart it brings to audiences worldwide are palpable," Stamm noted.
Stamm has been working as an entertainment professional for over 30 years. A Casper College alumnus, he has worked on and off-Broadway, on touring productions and in regional theaters across the country. He is the founder and current artistic director of Mason Street Warehouse and the Saugatuck Center for the Arts. For MSW, Stamm has directed and choreographed more than 40 shows over the past 20 years and is the recipient of several national and regional awards for outstanding theater.
Krampert Theatre fans will remember Stamm from the other plays he directed at Casper College, including "Anything Goes," "Thoroughly Modern Millie," and the show-stopping musical "Chicago." "'Mamma Mia!' is a good time … something we all need after the past two years of dealing with a global pandemic.," said Stamm.
"Mamma Mia!" will begin at 7:30 p.m. Oct. 14-16 and 20-22 with a 2 p.m. performance on Saturday, Oct. 23.
Tickets are now on sale and can be purchased by calling 307-268-2500 or toll-free at 800-442-2963, ext. 2500 or in person at the box office, which is open Monday-Friday from 11 a.m.-5:30 p.m. Tickets for each performance are $12 for adults and $10 for students aged 5 to 18.
The Mick and Susie McMurry Stage is in the Gertrude Krampert Center for Theatre and Dance on the Casper College campus.
Subscribe
If you enjoyed this story, receive more just like it: