redStone recital and gallery series launches the ninth season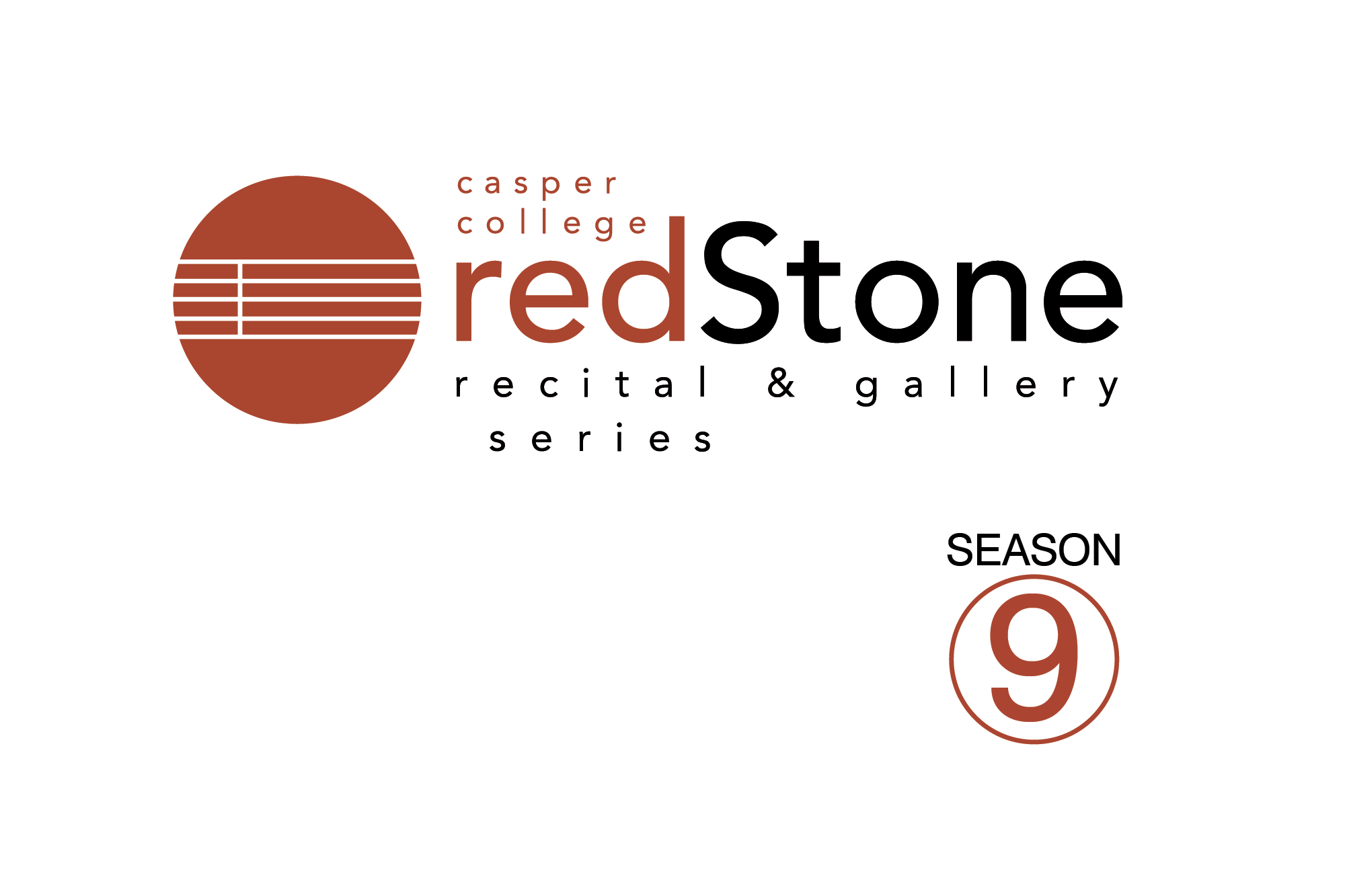 A celebratory pairing of art and music will launch the ninth season of the Casper College redStone Recital and Gallery Series Friday evening, Oct. 8. The event begins with an artist talk at 6:30 in the Wheeler Concert Hall, followed by a concert featuring the music faculty.
Since there is ample reason to celebrate a return to live performances, the music faculty will be performing some of their most favored short works. Performers include Eugenie Burkett, timpani; Jennifer and Gary DePaolo, violin and viola; Cameron Fehring, baritone voice; Paula Flynn, piano; Jane Ann Hamman, harp; Joshua Mietz, clarinet; Delores Thornton, flute; Richard Turner, bassoon; Veronica Turner, soprano; and Eric Unruh, piano. Among the selections is a movement from the novel "Timpani Concerto" — featuring eight timpani— by Fischer and works by Schubert, Liszt, Villa-Lobos, Gilbert and Sullivan, Jolivet, as well as an original composition by Gary DePaolo.
Artist Ginny Butcher will be discussing her Wyoming-inspired oil paintings, "Of Beasts and Barns," currently on exhibition in the Mildred Zahradnicek Gallery.
The event is free and open to the public, and a reception will follow the recital. For additional information, contact Kathy Coe at 307 268-2606. The Wheeler Concert Hall and the Zahradnicek Gallery are located in the Music Building on the Casper College campus.
Subscribe
If you enjoyed this story, receive more just like it: