'Beasts and Barns' at Zahradnicek Gallery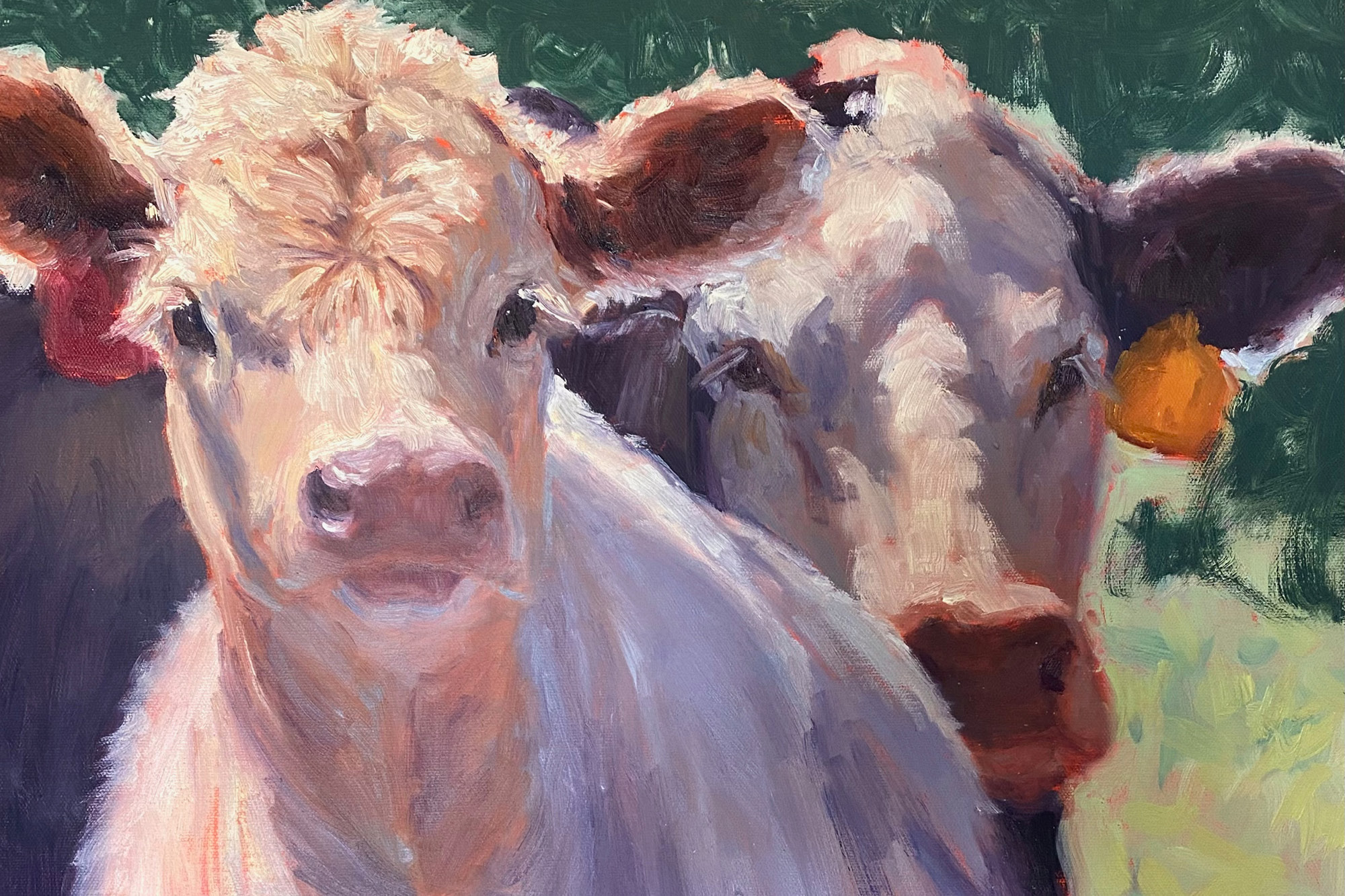 An exhibition titled "Beasts and Barns" is now on display at the Mildred Zahradnicek Gallery through Thursday, Nov. 11. The artist, Ginny Butcher, will also present an artist's talk as part of the launch of the ninth season of the Casper College RedStone Recital and Gallery Series.
"I was fortunate enough to grow up in a very creative family in New Hampshire. In 1980 I moved to Wyoming to 'see what the West was like,'" said Butcher. Butcher sketched throughout her youth but didn't take college-level art classes until she attended Casper College while supporting herself and her two children. Through her college experience, she met her husband of 24 years, who supported her pursuit of painting.
Beginning in pastels, Butcher soon moved to oils, which she says were "much more difficult than I thought they would be." As time progressed with her paintings, which originally featured western landscapes, old buildings, and trucks, Butcher discovered a love for painting ranches and the animals who lived on those ranches, especially the cattle. "Their angular structure fascinates me, as well as their very expressive faces," she said, adding, "I am so thankful to be able to paint and live in the West."
For her exhibit at the Zahradnicek Gallery, Butcher noted a "beautiful white barn" while visiting the Brinton Museum outside of Buffalo, Wyoming. The barn, Butcher recalled, " … was sitting among towering cottonwoods, with the Big Horn Mountains in the distance." That scene "sparked" her idea for "Of Beasts and Barns." "I have an affection for both beasts, farm animals in particular, and for barns. I decided it would be fun and natural to pair them together and make a show of them," she said
The exhibit and artist's talk are free and open to the public. Butcher's talk will begin at 6:30 p.m. in the Wheeler Concert Hall, followed by a concert featuring the music faculty. The event is free and open to the public, and a reception will follow the recital. For additional information, contact Kathy Coe at 307 268-2606.
The Mildred Zahradnicek Gallery is open 9 a.m.-4 p.m. Monday-Thursday and, along with the Wheeler Concert Hall, is in the Music Building. The Music Building is located on the Casper College campus.
Subscribe
If you enjoyed this story, receive more just like it: