2021-2022 season promises to be exciting and fun-filled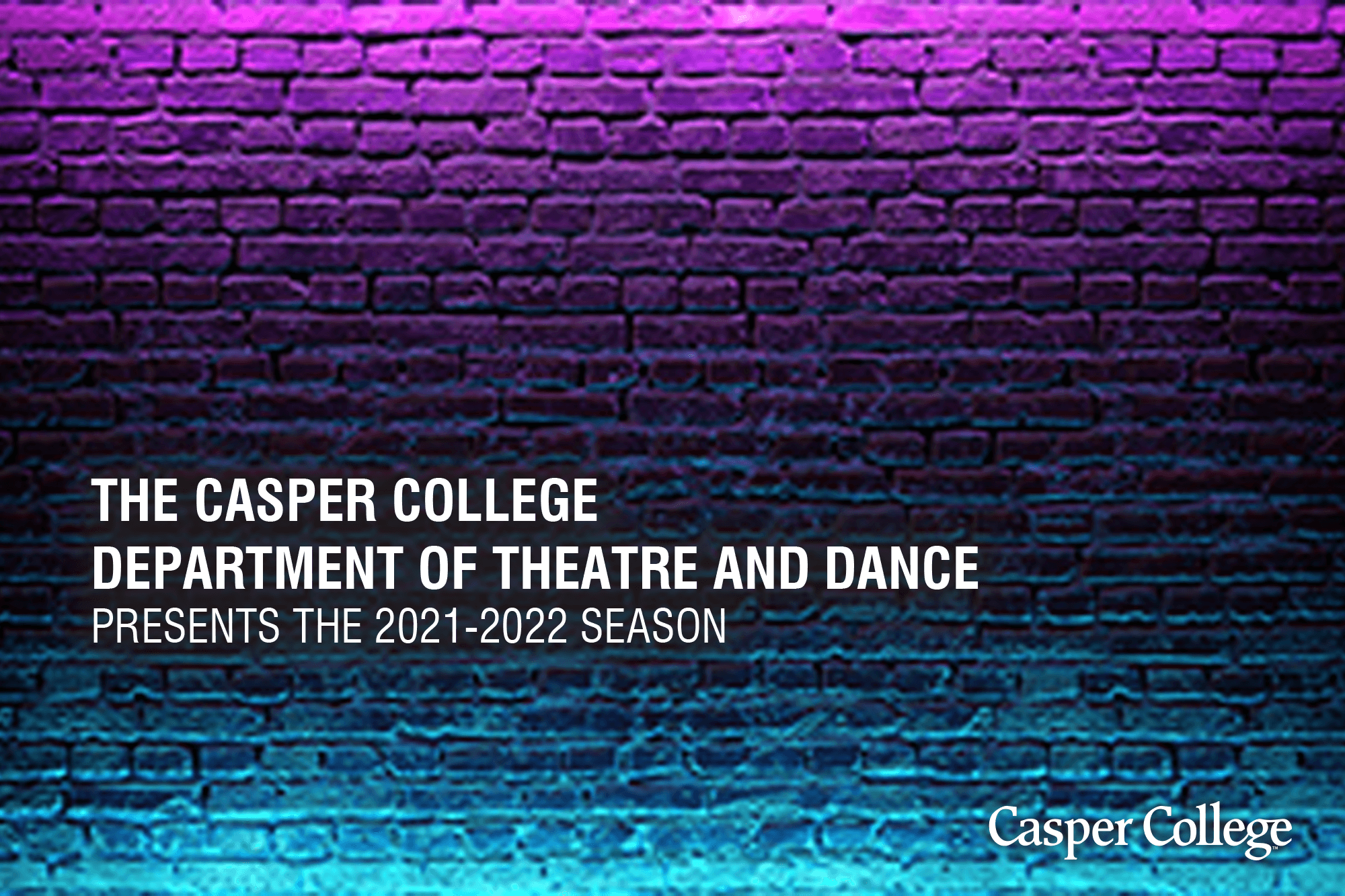 The 2021-2022 theater and dance season at Casper College promises to be exciting and fun-filled with two musicals, a dance concert, and a farce featuring a play within a play.
The hit Broadway musical "Mamma Mia!" will begin its run in the Mick and Susie McMurry Stage in October. The musical features the hit songs of the pop group ABBA and tells the story of a young woman's search for her birth father. The play will be directed by guest Kurt Stamm, a professional director/choreographer/producer based in New York and Colorado.
Krampert Theatre fans will remember the other plays at Casper College directed by Stamm, including "Anything Goes," "Thoroughly Modern Millie," and the show-stopping musical "Chicago." "'Mamma Mia!' is going to be a wonderful production. We have an amazing cast, and it will be a fun night," said Chontelle Gray, theatre, dance and music departments chair. "Mamma Mia!" will run Oct. 14-16 and 20-23.
For the holidays, the department will present another musical, "Narnia." Running for one week only, C.S. Lewis' tale will be brought to life for the holidays and feature the four children from the book, Edmund, Peter, Susan, and Lucy. The four children will discover the inhabitants of Narnia, both creatures and spirits, both good and evil. The musical will run Nov.30-Dec. 1 on the McMurry Mainstage. "'Narnia' is a lovely family-centered musical perfect for the holidays," Gray noted.
The 2022 season will begin with an original dance concert titled "Shadowed Winds and Ghost Roads." According to Aaron Woods, writer, director, and choreographer of the dance-theater production, his inspiration for the dance production was Wyoming's whispering ghost towns and arterial state roads. "Through the spoken word of a narrator and the intertwining of dance, theater, and multimedia elements, the performers will guide audiences through the intersectionality of place and time," he said. The dance production will take place Feb. 23-26 and March 3-5. The performance coincides with the 2022 Casper College Humanities Festival with the theme "Crossroads."
Gray calls the final production … "a crazy farce." Originally scheduled to run in 2020 but canceled due to COVID-19, "Noises Off" tells the story of a group of actors working on a play called "Nothing On." According to Gray, the play has not been done in Casper since 1986, when Tom Empey directed it. "This is a play about what can go wrong when a show is put together too quickly, at the last minute, without sufficient rehearsal time," said Gray. "Noises Off" will be presented April 21-23 and 27-30.
Tickets for all productions can be purchased two weeks before the first show date by phone at 307-268-2500 or toll-free at 800-442-2963, ext. 2500 or in person at the box office, which is open Monday-Friday from 10 a.m.-3 p.m. Tickets for each performance are $12 for adults and $10 for students aged 5 to 18.
Subscribe
If you enjoyed this story, receive more just like it: