Casper College offers new degree in Spanish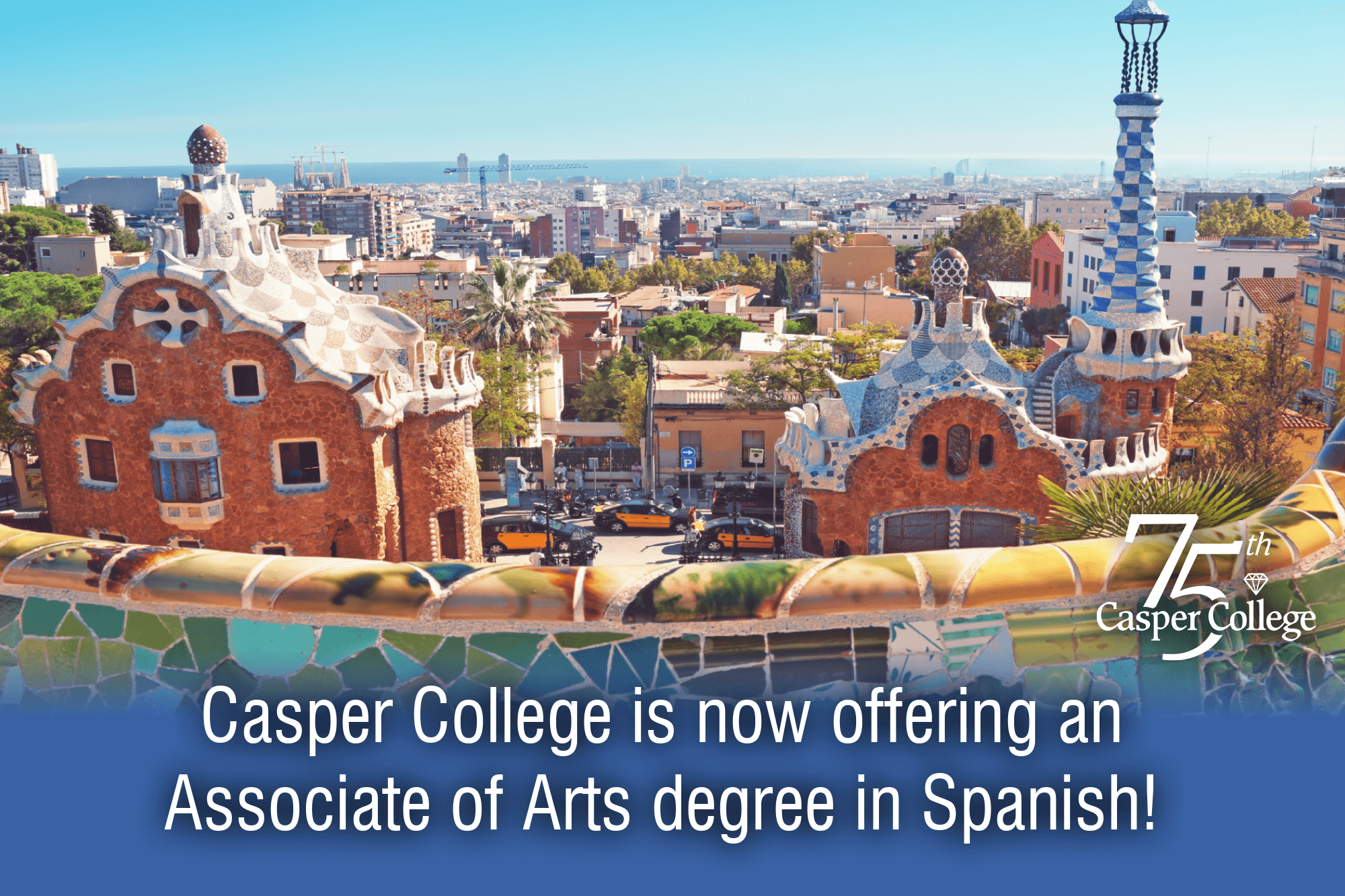 Casper College now offers a new Associate of Arts degree in Spanish. The new degree is built for learners hoping to transfer to four-year programs, those looking for a new job skill or hobby, and people who love lifelong learning, said Eric Atkins, Spanish instructor.
"By 2060, the U.S. is projected to have the largest Spanish-speaking population in the world. Currently, Spanish is the second most spoken language on Earth and the third most used language on the internet," said Atkins.
In 2020, the number of Hispanics in Wyoming surpassed 58,000, approximately 10% of the state's population, according to the U.S. Census Bureau. "Experts predict that this trend will continue, not only in urban centers but in rural states nationwide," Atkins noted.
The new degree is designed for students who want to continue their study domestically and/or internationally, want to teach, complement their first major, or serve and work with a growing population of Spanish speakers around the country and world.
An A.A. degree in Spanish is also a perfect option for community members who want to learn a new skill for a career change, personal or professional travel, or personal growth and enrichment for lifelong learning.
Historically, a degree in Spanish or other foreign languages was associated with teaching careers; however, with an increasingly diverse U.S. population, the need for Spanish grows in countless fields of employment. Those fields include engineering, government, business, construction management, interpreting/translation, law, health care, human services, law enforcement, education, agriculture, and international relations. "No matter what their career path, a degree in Spanish from Casper College will help graduates be more successful in a multilingual world," said Atkins.
For more information on this degree or to register, contact Atkins at 307-268-3116 or eatkins@caspercollege.edu. To read more about the Spanish degree program, go to caspercollege.edu/program/Spanish.
Subscribe
If you enjoyed this story, receive more just like it: