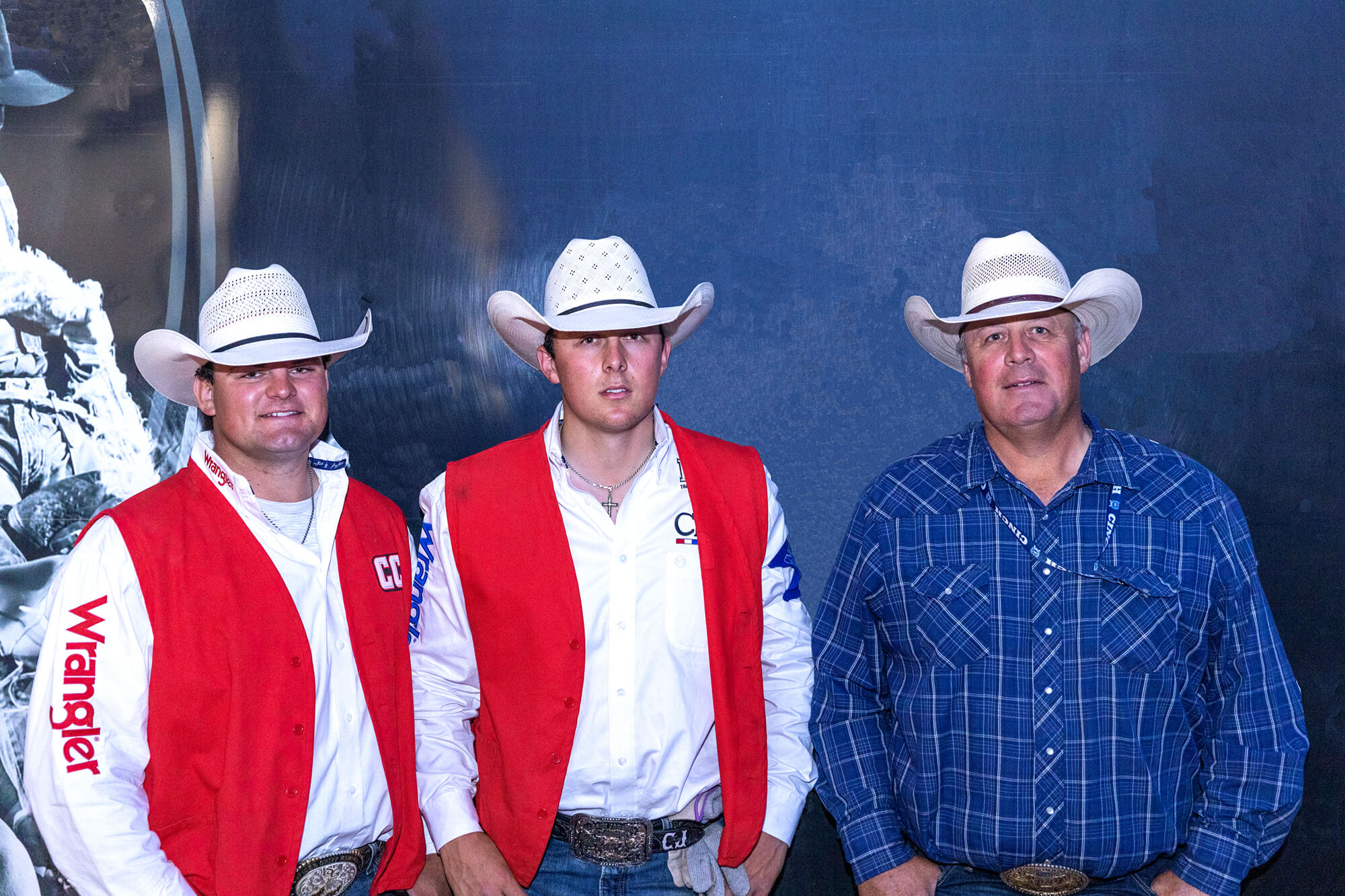 CC Rodeo Coach Jhett Johnson continues winning tradition with sons
Casper College Head Rodeo Coach Jhett Johnson first began as the assistant coach for the Casper College Rodeo team under head coach Tom Parker. That was back in Aug. 2012.
Jhett took over as interim head coach when Parker's health began to decline in Feb. 2017. He became head coach in June 2017. While managing the team and his ranch, Jhett was also working with his sons Kellan and Carson. The two followed in their father's footsteps as team ropers, with Kellan heading and Carson healing.
For his freshman year in college, Kellan headed to Gillette College, where he and team roping partner Trey Yates took first place at the College National Finals Rodeo in 2018. After another year in Gillette, Kellan enrolled at Casper College and joined the rodeo team to team rope with his younger brother Carson. The two had an outstanding 2019-2020 season and were likely to head to the CNFR when COVID-19 struck, and both the spring college rodeo season and the CNFR were canceled.
As rodeo competitions started to open up again during the 2020-2021 college season, the two successfully competed in the National Intercollegiate Rodeo Association's Central Rocky Mountain Region with enough points to make it to the 2021 CNFR. A total of 51 teams are competing to make it to the finals June 19.
Both young men, along with their younger brother Kress, are no strangers to the rodeo arena. In fact, their father, Jhett, is a million-dollar career earner in the Professional Rodeo Cowboys Association, a five-time National Finals Rodeo Qualifier, and the 2011 World Champion Team Roper, along with Turtle Powell.
"I think it really inspired my boys to see me win it. It gave them the drive that they have today, you know. Not that they have more drive than any young man, but they want it bad. They practice very hard, and I think it's something they're after. I mean, not, not just sayin' they're after it, I mean they want it heart and soul," he said in a recent interview with the Cowboy Channel. Added Kellan, "We got to be a part of his big wins. It was something I'll always remember and never forget that he got to take us with him, and we got to be part of his world championship, winning the George Strait and placing at the BFI (the Wrangler Bob Feist Invitational for team ropers). That was kind of our first taste of 'this is what I want to do.'"
Win, lose or draw, the two Casper College cowboys have a busy summer planned to work with their dad at the Johnson family ranch and compete in summer rodeos.
Casper College Rodeo Coach Jhett Johnson, right, poses with his sons Kellan and Carson during the 2021 College National Finals Rodeo. (Casper College photo)
Subscribe
If you enjoyed this story, receive more just like it: