Casper College's Johnson brothers take first; team takes third at CNFR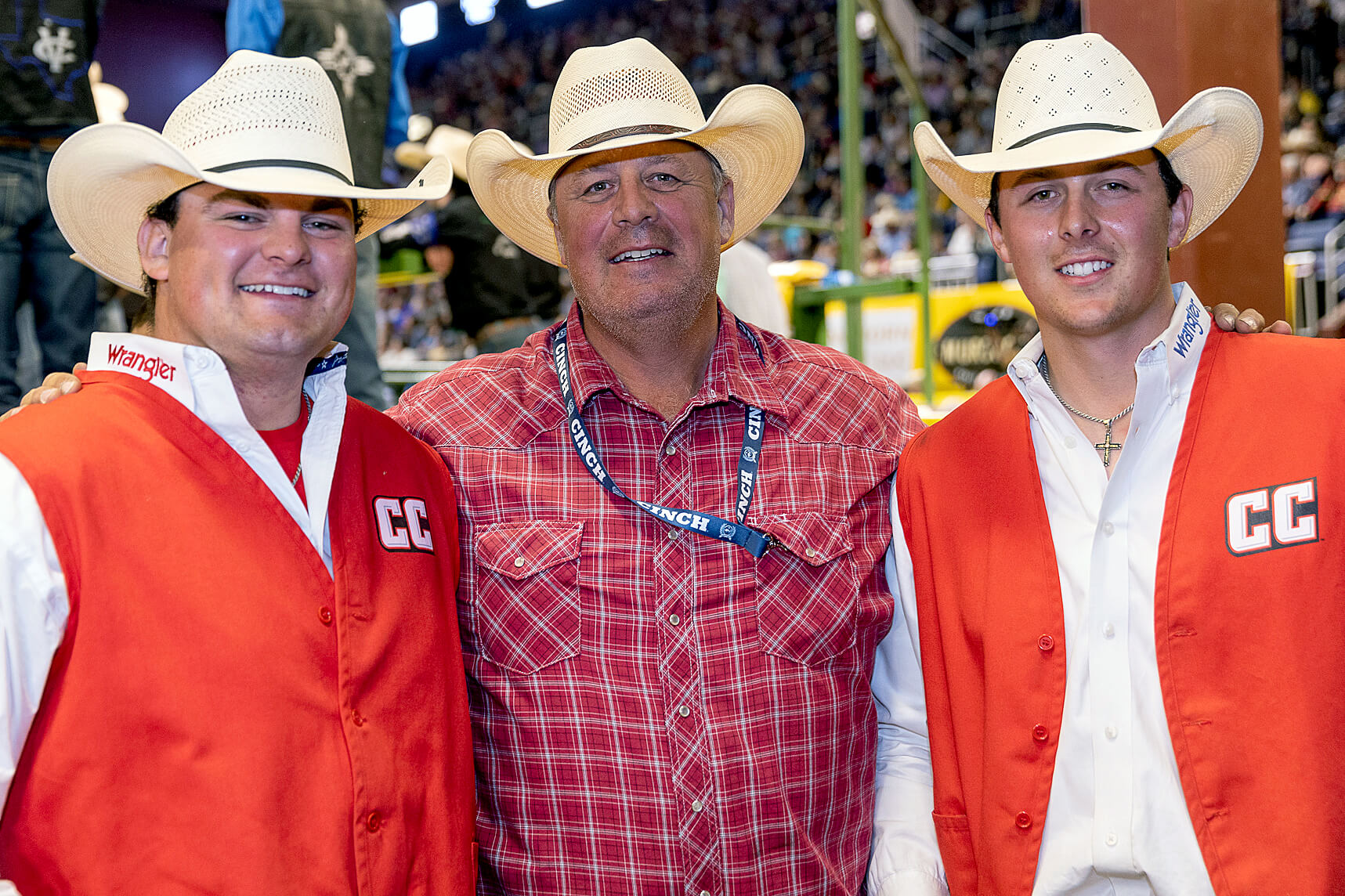 Casper College Head Rodeo Coach Jhett Johnson has a lot to be happy about. Not only did his sons, Kellan and Carson, take first place in team roping at the recently concluded College National Finals Rodeo, but his team placed third in the men's teams category.
The Johnson brothers came into the Saturday night finals with an overall time of 20.7 seconds from their first three runs. They capped that Saturday with an amazing 6.0 run, giving them a total time of 26.7 seconds, a whole second ahead of the second-place team.
The sold-out crowd at the Ford Wyoming Center knew that the team needed a time under seven seconds to win the title. The two came roaring out of the gates and executed a textbook perfect run. Immediately after the run, the crowd went wild before the two could look up at the screen to see their time. The loud and jubilant crowd told them they had won the 2021 CNFR team roping title. "It was great. Our steer was good, and we knew it," Kellan told an interviewer afterward. "To listen to the crowd scream and holler, I mean that's something special, it really is," Carson said. "I've missed that sound for a year," added Kellan.
Overall, the Casper College Men's team took third with 755.0 points, quite an accomplishment for a team that sat out one rodeo during the 2020-2021 season due to COVID-19. In addition to senior Kellan and sophomore Carson, both from Casper, the team included team ropers Wheaton Williams, a senior from Sheridan, and Cody Lansing, a freshman from Cortez, Colorado. The two other team members were sophomore Jack Skavdahl, Harrison, Nebraska, saddle bronc, and freshman Quinten Taylor from Nanton, Alberta, Canada, men's all-around, saddle bronc, and bull riding.
Next season holds great promise for the T-Birds as everyone but Williams will be returning to rodeo for the college. "We have a great group of guys and gals rodeoing for us next year, and I expect great things will follow," said Johnson.
Subscribe
If you enjoyed this story, receive more just like it: