Steve Martin/Edie Brickell musical comes to Casper College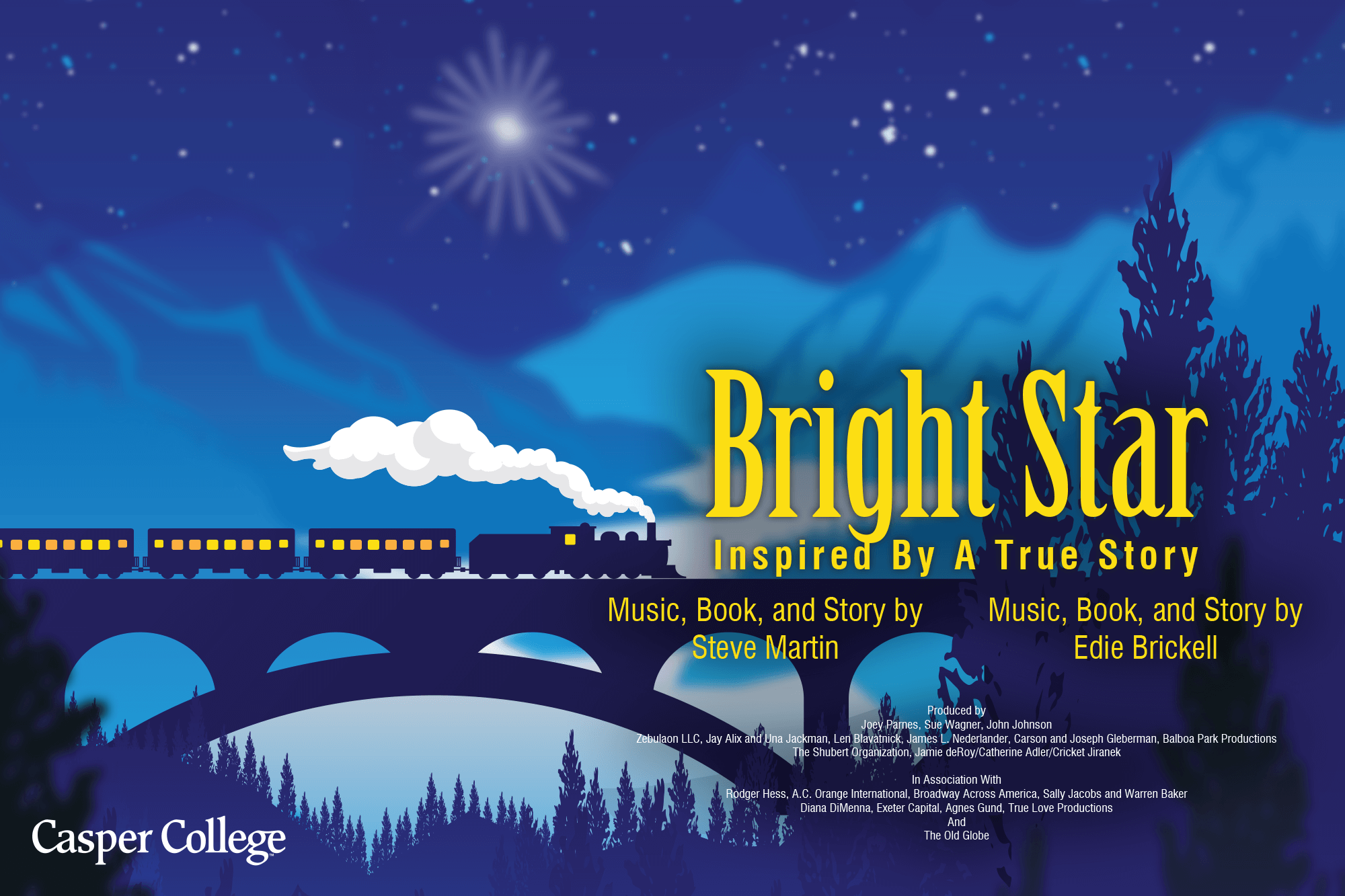 "Bright Star," a musical by Steve Martin and Edie Brickell, is the final production for the 2020-2021 theater season at Casper College.
"Steve Martin, known as a comedian, is a master banjo player and a wonderful storyteller. Edie Brickell is a consummate musician and lyricist, and together they have woven a story of love and loss, passion and interference, despair and finally, hope," said Richard Burk, director.
In 2013, Martin and Brickell collaborated on a bluegrass album, "Love Has Come for You," which included the song "Sarah Jane and the Iron Mountain Baby." Based on a true story, the song was the inspiration for their play "Bright Star."
"When I heard the music of 'Bright Star,' it delighted me, and I thought I had found a secret gem," recalled Burk. When mentioning it as a possible production to theater students, Burk discovered that not only were they aware of the musical, but … "more excited even than I to have the opportunity to work on it."
According to Burk, the orchestra pit features piano, fiddles, banjo, and drums. " … the sound of 'Bright Star' will charm (the audience) right out of (their) seats," he said. "The cast and crew of students have worked tirelessly and joyfully to bring to our stage a show that is not to be missed," he added.
"Bright Star" will take place on the Mick and Susie McMurry Stage April 22-24, 28-30, and May 1 at 7:30 p.m. and April 25 at 2 p.m. The American Sign Language interpreted performance will be April 29.
Due to COVID-19 restrictions, all audience members are required to wear a mask. Social distancing will also occur between groups, so only a limited number of seats are available for each performance. Tickets must be purchased through the box office either by phone or in-person so that seating with distance between groups can be observed. In addition, for added safety, hand sanitizer is available at the doors, and the theater is deep cleaned and sanitized between performances.
Tickets can be purchased by phone at 307-268-2500 or toll-free at 800-442-2963, ext. 2500 or in person at the box office, which is open Monday-Friday from 10 a.m.-3 p.m. Tickets for each performance are $12 for adults and $10 for students aged 5 to 18.
The McMurry Mainstage is in the Gertrude Krampert Center for Theatre and Dance on the Casper College campus.
Subscribe
If you enjoyed this story, receive more just like it: