Music of the Masters returns with Viennese-themed concert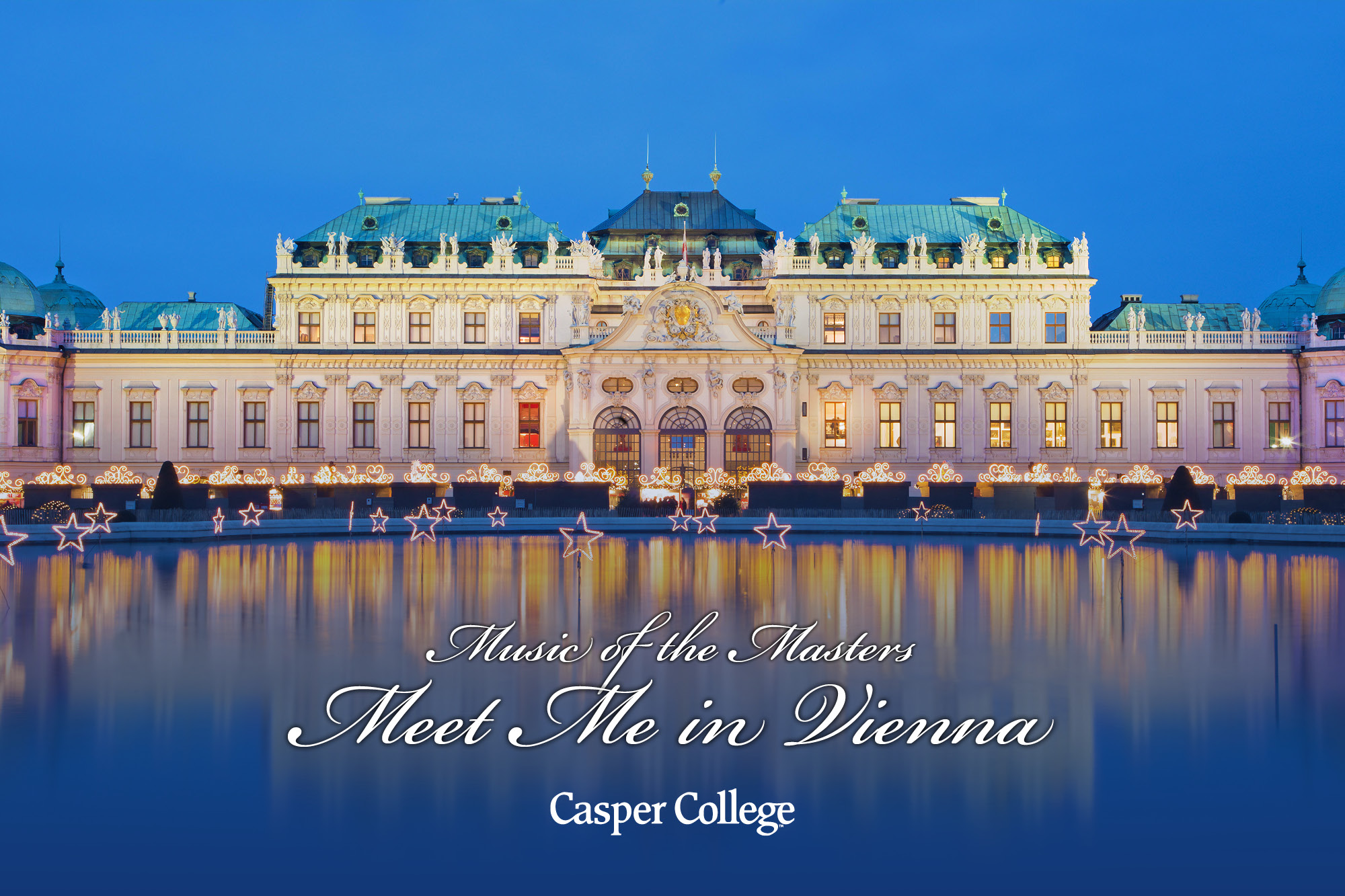 The popular spring concert, Music of the Masters, will return to the Casper College campus. The concert, titled "Meet Me in Vienna," will feature the Casper College choirs, Wind Ensemble, and Chamber Orchestra Sunday, May 2 at 3 p.m. with a pre-concert lecture at 2 p.m.
This year's theme … "is not as much (about) the pieces themselves but the people that wrote them," said Zachary Vreeman, DMA, director of the Casper College Chamber Singers and the Casper College Collegiate Chorale. "The thread that ties all of today's pieces together is that they were all written by composers that were composing in and around Vienna in the late 1700s," Vreeman added.
The groups will present songs from composers Antonio Salieri, Wolfgang Amadeus Mozart, Ludwig von Beethoven, Anton Reicha, and Franz Joseph Haydn. The CC Collegiate Chorale will perform Salieri's "Viva, Viva," while the CC Chamber Singers will perform one piece from Mozart and one from Beethoven.
Under the direction of Jennifer Cowell-DePaolo, the CC Chamber Orchestra will perform Mozart's well-known "A Little Night Music." The CC Wind Ensemble, under the direction of Joshua R. Mietz, DMA, will perform Reicha's "Quintet in E-flat Major, Op. 88, No. 2."
The concert will conclude with the combined choirs, chamber orchestra, and wind ensemble performing Haydn's "Te Deum" for Empress Marie Therese. "The piece was little-known for almost 150 years, only to be rediscovered by conductors in the 1950s, and now stands as one of Haydn's most frequently performed choral works," Vreeman noted.
Both the concert and pre-concert lecture are free and open to the public and will occur in Wheeler Concert Hall, located in the Music Building on the Casper College campus.
Face coverings are required while in the Music Building and the Wheeler Concert Hall.
Subscribe
If you enjoyed this story, receive more just like it: