Nix 2021 Commitment to Excellence recipient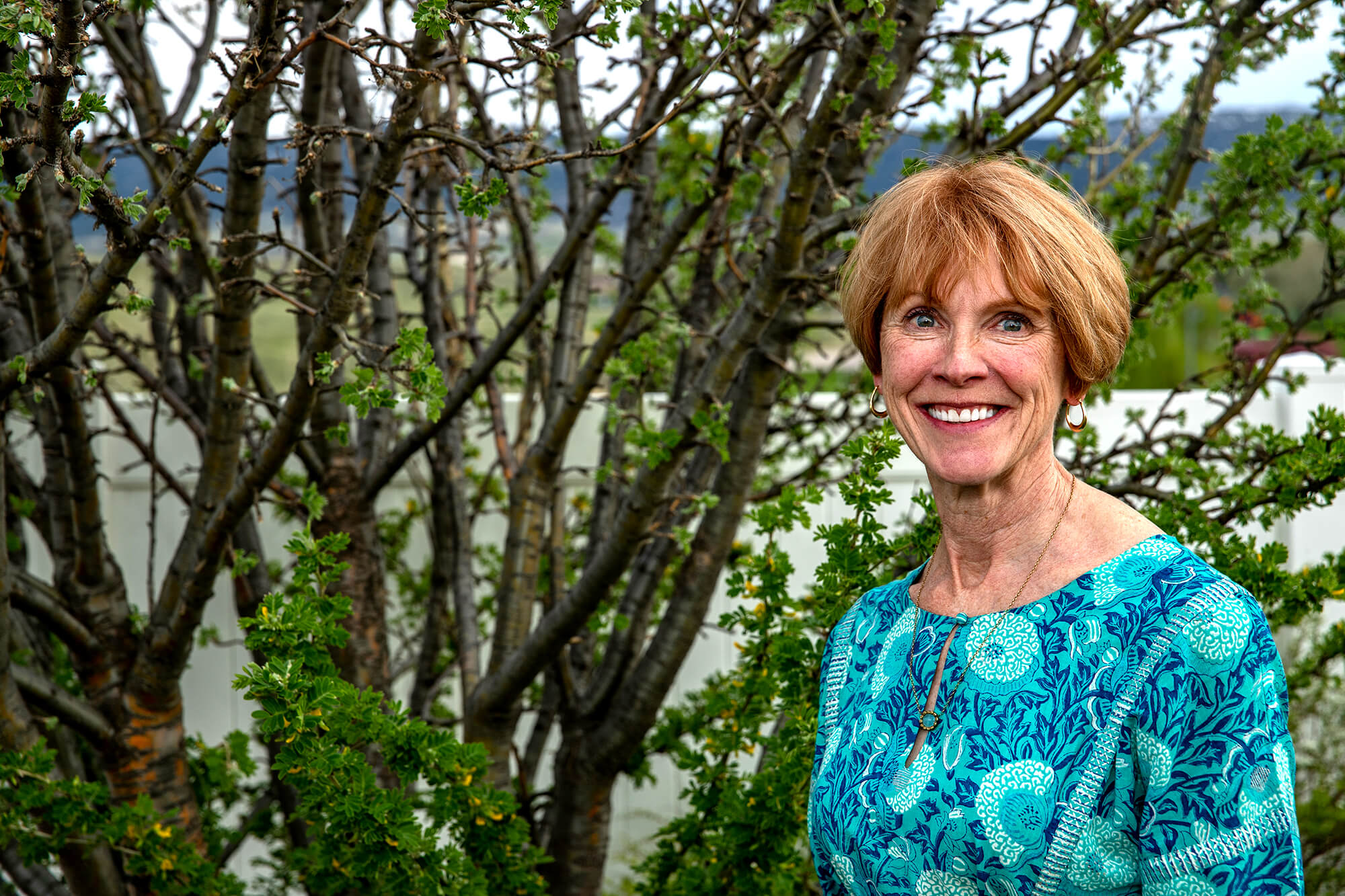 Linda Nix has been selected to receive the Casper College Alumni Association's 2021 Commitment to Excellence award.
Nix moved to the Casper community in 1983 from Connecticut. She came from a successful career as the assistant director of the Health Insurance Association of America that had seen her commuting daily to New York City for two years. "My job kept me on the road in the southeast United States about 40% of the time. The balance of the time I commuted by train into the city arriving at Grand Central Station, which was 13 blocks from my office on Third Avenue," she recalled.
In 1982, Nix spied an article in the New York Times on Casper during one of its many booms. The article specifically mentioned that traffic in the small Wyoming city had increased so much that drivers sometimes had to sit through two series of lights at intersections. For Nix, "That sounded like a nice change of pace and more like the northern Minnesota town where I was raised. I wasn't wrong."
Nix came to Casper with not only her professional experience but also a master's degree and a law degree. She began her professional life by opening an independent law practice. While continuing to operate her law practice, she accepted a position as the director of Medical Affairs at Wyoming Medical Center while also serving as the Natrona County Medical Society's executive director.
Nix and the late Patricia Nagel were chosen to co-direct the Wyoming Futures Project in 1986. Through their work on the WFP, the two became friends and started a consulting business in the late 1980s. They helped small businesses and nonprofits with goal setting, team building, and board training. Nix first became involved with Casper College when she became a trustee on its board in 1988, a position she held for eight years. Nix was also a founding member of the Board of Cooperative Educational Services, or BOCES.
Thanks to the urging of another long-time Casper College supporter, George Bryce, Nix applied for the Casper College Foundation's part-time job as the foundation alumni coordinator. The position would allow Nix to continue her consulting business, provide flexibility to be home for her kids, and affordable health insurance. "I was already aware of the key role the college played in the community, having served on the board of trustees, and I'd also taken a handful of art classes at the college. So, those factors motivated me to update my resume and complete an application," she said.
Nix began her new job Sept. 26, 2006. "Fairly quickly, the job I took for the benefits became a passion. I loved my colleagues and the atmosphere inherent to a college," she noted. Nix remembers the alumni board as welcoming and ready to help her get " … up to speed with their protocols and procedures. They were, and continue to be, an enthusiastic group of people who hold the college dear to their hearts. Their enthusiasm for Casper College fueled my love for my job. Thanks to them, I retired with lasting friendships and special memories."
Many of those "special memories" include working with a great team in the Casper College Foundation and the satisfaction gained after the conclusion of successful events, including homecomings, alumni galas, welcome back to school days, and an event she was an integral part of putting together: the annual T-Bird Trek. Other memories include working on the alumni magazine Footprints and "dressing up in an inflatable T-rex costume for Trek promotion videos and Casper's parade day. (I nearly passed out), but it conferred instant star status," said Nix.
In 2014, Nix went from part time to full time as the associate director of alumni relations, a position she held until she went back to part time as the publications coordinator Nov. 1, 2017. Nix retired from the foundation May 31, 2019.
Not one to live in the past, Nix has been busy since her retirement. She and her husband, retired lawyer Neil Short, had planned on traveling, but like many others, the current COVID-19 pandemic put those plans on temporary hold. Instead, the two expanded their garden. According to Nix, that expansion necessitated a "reboot" of her canning and preserving skills. "Our pantry and freezer are brimming with sweet pickles, dill pickles, tomatillo salsa, tomato peach salsa, jam, tomato sauce, potatoes and frozen veggies," she said. The two also " … succumbed to the lure of a pandemic puppy." Owen joined the family in early October.
Casper and the Casper College Foundation are fortunate that Nix came and generously gave of her talents. "I came to Casper to find a less frantic place to live and a place where my career could grow. Casper fit that bill," she said.
Linda Nix will be presented with the Casper College Alumni Association's Commitment to Excellence award during the 2020 commencement ceremonies Friday, May 14.
The Commitment to Excellence award was established by the Casper College Alumni Association in 1991 to honor those who have given exemplary service to and have made a significant difference in the growth and development of Casper College.
Subscribe
If you enjoyed this story, receive more just like it: