College offers holiday dance concert online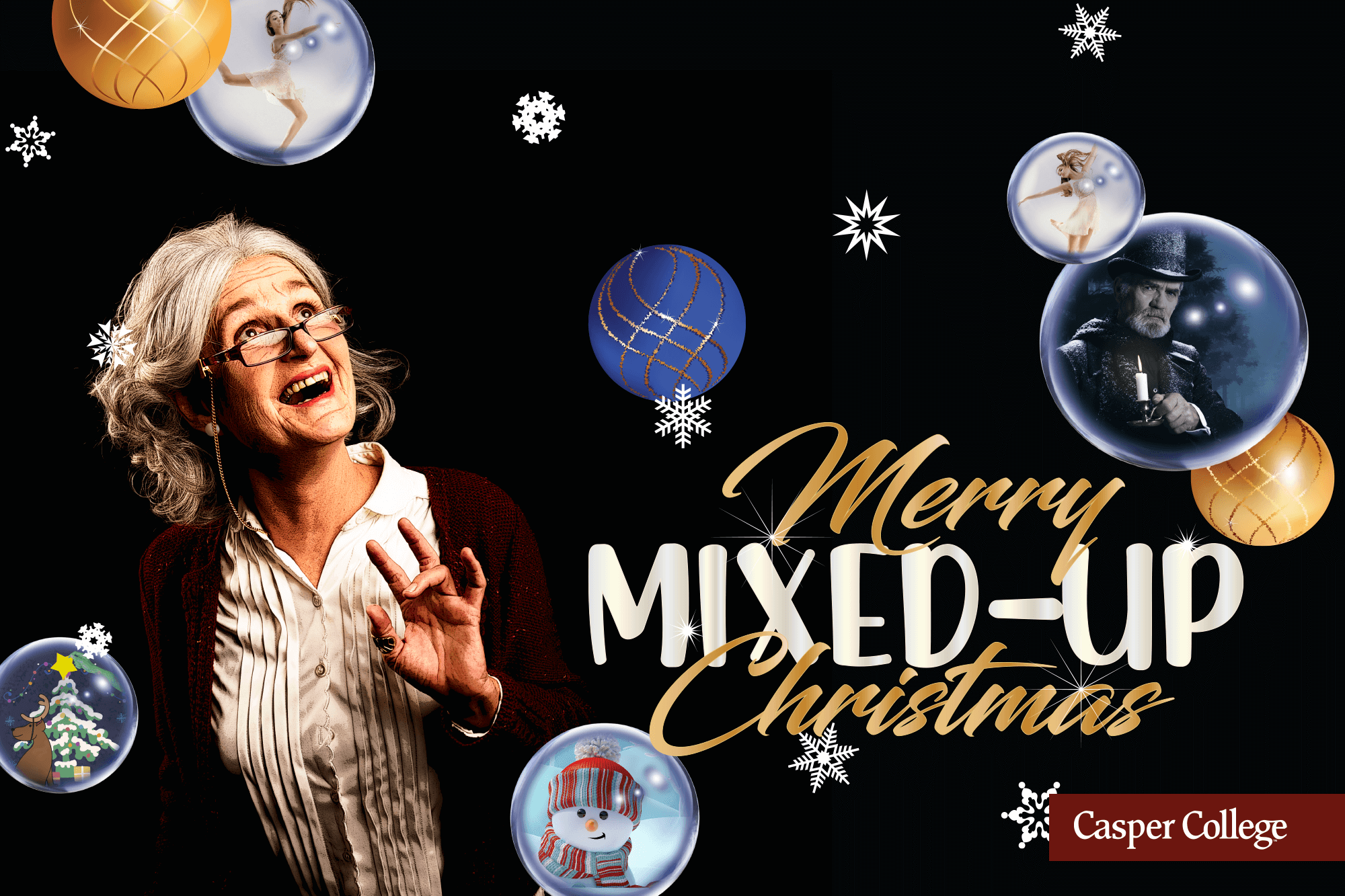 "A Merry Mixed-Up Christmas," the recent holiday production from the Casper College Theatre and Dance Department, is now available online.
With seats limited for the live performance, the play sold out for its in-person run. Because of that, a digital presentation was created for those who missed the performance or are simply looking for a family-friendly holiday diversion.
The cost is only $20 to access the performance, which can be watched multiple times through Tuesday, Jan. 19, 2021. To order, go to casper.universitytickets.com, log in or sign up and purchase. Purchasers will then receive a receipt and an "Access Email" with a link to watch "Merry Mixed-up Christmas." The performance is only available to purchase through January 19.
Created and directed by Jodi Youmans-Jones, "Merry Mixed-up Christmas" tells the story of "A Christmas Carol" through the eyes of a slightly confused grandparent played by Joan Davies. While telling her story, Davies' character begins to confuse the characters from "A Christmas Carol" with characters from other popular Christmastime stories. "This is really a fantastical tale told with a flurry of glitter, twisting turns, jumps, and icy slides to get to the celebrated themes of the holiday season," noted Youmans-Jones, dance instructor.
"Merry Mixed-up Christmas" was performed and filmed on the Mick and Susie McMurry Stage at Casper College.
Subscribe
If you enjoyed this story, receive more just like it: