'Merry Mixed-up Christmas' tickets on sale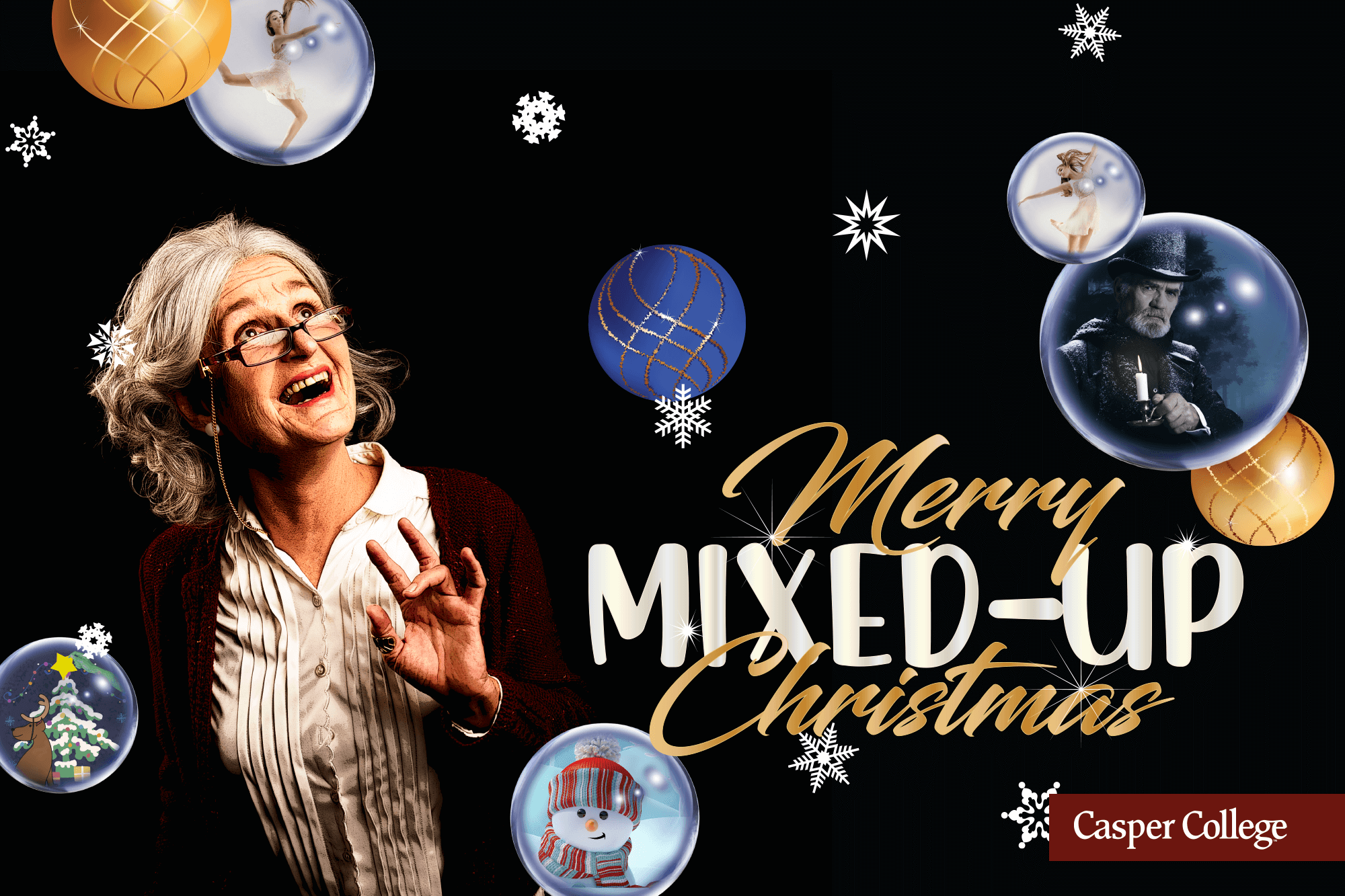 Tickets for an original production by Casper College dance instructor Jodi Youmans-Jones are now on sale. The dance concert will run Dec. 3-5 and 10-12 at 7:30 p.m. and 2 p.m. Dec. 6 and 12.
"Merry Mixed-up Christmas," tells the story of "A Christmas Carol" through the eyes of a slightly confused grandparent played by Joan Davies. While telling her story, Davies' character begins to confuse the characters from "A Christmas Carol" with characters from other popular Christmastime stories. "This is really a fantastical tale told with a flurry of glitter, twisting turns, jumps, and icy slides to get to the celebrated themes of the holiday season," noted Youmans-Jones.
Youmans-Jones wrote and choreographed "Merry Mixed-up Christmas" because "I felt the need to create something friendly, open, and easily enjoyed by the community at large," she said. As she worked on the show, she found that she had to change it multiple times due to the COVID-19 pandemic. "There were many moments the production team and I wondered if we would ever be able to find the show within us. The idea of dancing with a mask, maintaining social distancing, and limiting audience participation was daunting," she said.
Youmans-Jones was delighted to discover, however, that both cast and crew were up to the challenges of producing a dance concert amid a variety of restrictions. Through the pre-production and rehearsals, Youmans-Jones realized that everyone was " … made of determination and passion for theater and dance. No matter what roadblock was thrown in our direction — quarantines, zoom rehearsals, the price of lumber, and fatigue, the will to return to our rehearsal space and the Krampert Theatre every day was overwhelming. As a result, we have a show filled with passion, joy, laughter, and storytelling," she added.
"Merry Mixed-up Christmas" will take place on the Mick and Susie McMurry Stage. Due to COVID-19 restrictions, all audience members will be required to wear a mask. Social distancing will also occur between groups, so only a limited number of seats will be available for each performance. Tickets must be purchased through the box office either by phone or in-person so that seating with distance between groups can be observed. In addition, for added safety, hand sanitizer will be available at the doors, and the theater is deep cleaned and sanitized between performances.
Tickets can be purchased by phone at 307-268-2500 or toll-free at 800-442-2963, ext. 2500 or in person at the box office, which is open Monday-Friday from 10 a.m.-3 p.m. Tickets for each performance are $12 for adults and $10 for students aged 5 to 18.
The McMurry Mainstage is located in the Gertrude Krampert Center for Theatre and Dance on the Casper College campus.
Subscribe
If you enjoyed this story, receive more just like it: