Casper College hosts Remembering Our Fallen Memorial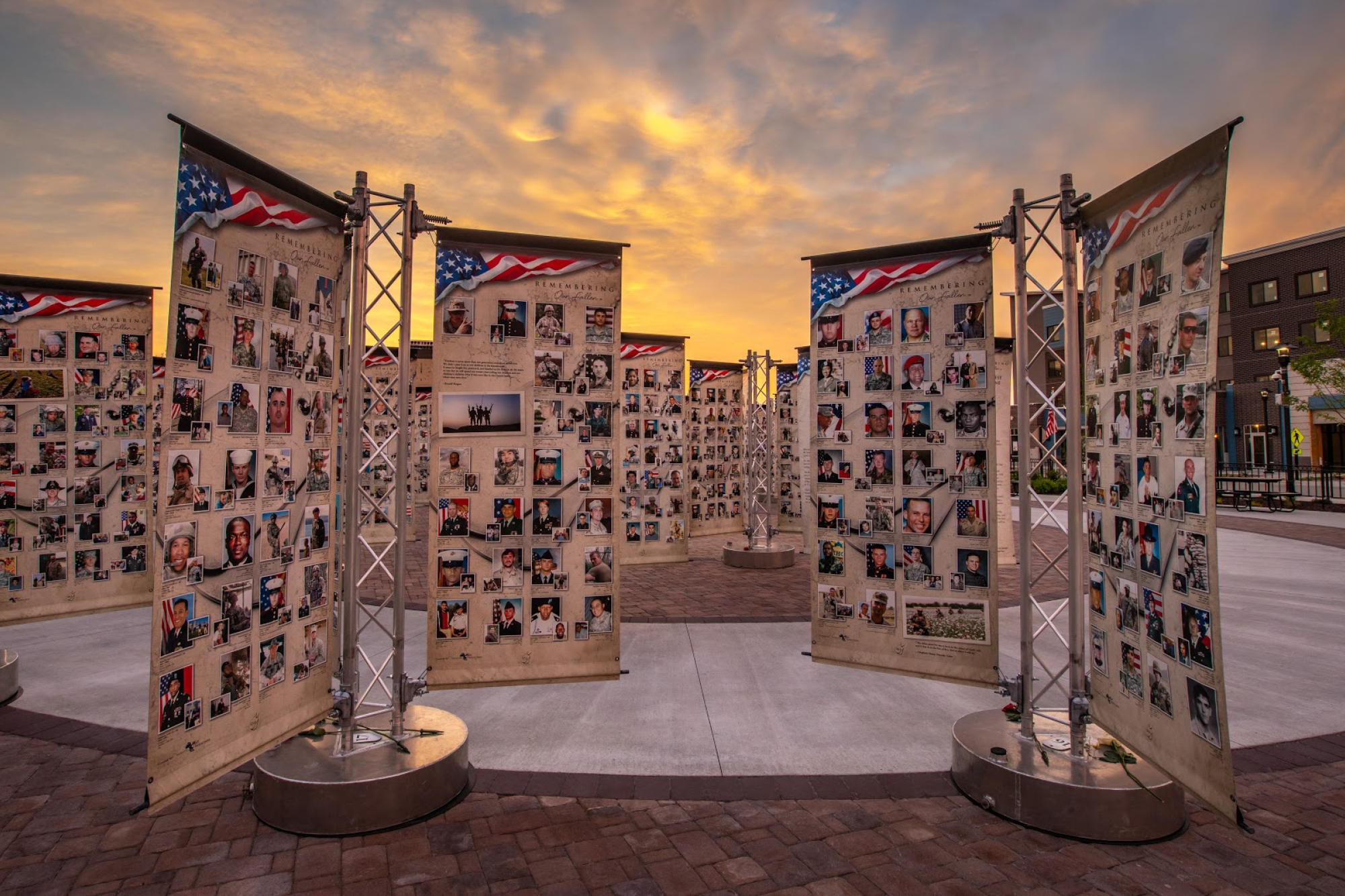 This event has been postponed. The Casper College campus is following guidance from the Centers for Disease Control and Prevention and local and state health departments, and are discouraging any nonessential large gatherings on campus. You can find more coronavirus, COVID-19, and Casper College's updates here
The "National Remembering Our Fallen Memorial" will be at Casper College April 2-5 in the "Swede" Erickson Thunderbird Gymnasium.
"The Casper College Veterans Club is honored and humbled to sponsor this beautiful memorial display at Casper College," said Nicholas Whipps, Ed.D., veteran and international student coordinator at Casper College. According to Whipps, the memorial will be open around the clock from Thursday, April 2, until it closes at 5 p.m. Sunday, April 5. The memorial event is free and open to the public.
Whipps noted that a special memorial escort would take place Wednesday, April 1, with the escort beginning at the Broken Wheel Truck Stop in Douglas, Wyoming. Kickstands will be up at 2:30 p.m. or 1430 hours. "This is an excellent opportunity for folks to honor the 'National Remembering Our Fallen Memorial' and escort it to Casper from Douglas. The escort is open to all modes of transportation, and fraternal organizations are welcome and encouraged to be a part of this event," Whipps said. "Groups are asked to arrive one hour early, and the event will stage based on weather and vehicle type, with veterans taking priority," he added.
According to Patriotic Productions, creators of the memorial, the "National Remembering Our Fallen Memorial" is an all-encompassing national memorial, a first-of-its-kind photographic war memorial that honors the United States' military fallen who have died from wounds while deployed in The War on Terror since Sept. 11, 2001, through the present. The memorial consists of over 30 Tribute Towers supporting double-sided and full-color banners. Each Tribute Tower is 10 feet high and 5 feet wide and includes military and personal photos of the fallen.
The "National Remembering Our Fallen Memorial" was unveiled in September 2017 at the steps of the Lincoln Memorial in Washington, D.C. The legacy of the memorial is that these men and women will be remembered, and their names will be spoken, while helping to lessen the grief of their families as the memorial tours the nation, giving Americans across the country the opportunity to honor the nation's fallen.
The anticipated arrival time for the memorial escort will be posted to the Casper College Veterans Club Facebook page. For more information on the event itself, contact Whipps at 307-268-2510 or nwhipps@caspercollege.edu.
Subscribe
If you enjoyed this story, receive more just like it: