'Creative Storm' theme for next art show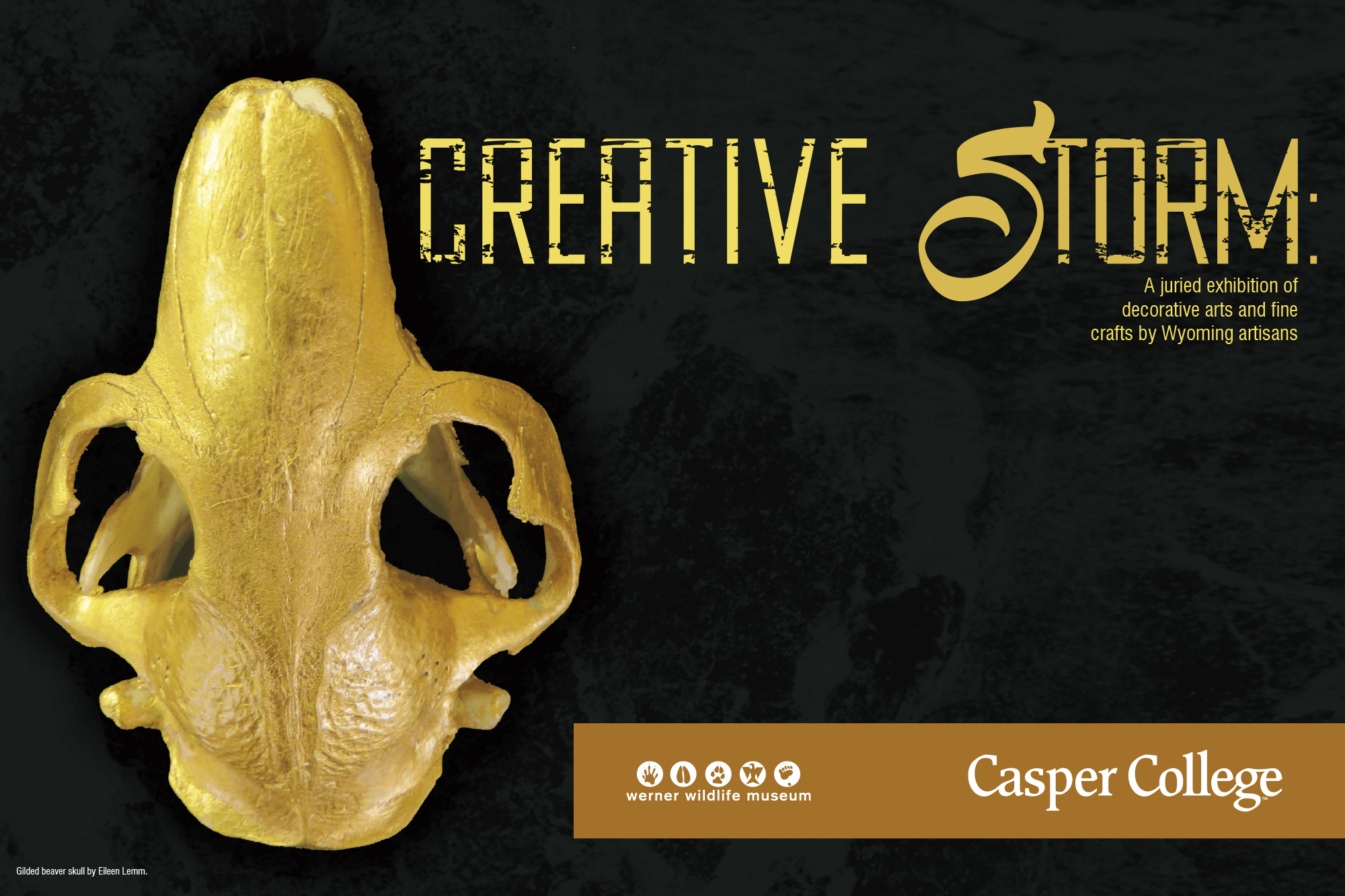 This event has been cancelled. The Casper College campus is following guidance from the Centers for Disease Control and Prevention and local and state health departments, and are discouraging any nonessential large gatherings on campus. You can find more coronavirus, COVID-19, and Casper College's updates here.
Entries are now being sought for the Werner Wildlife Museum's fourth annual spring artisan show titled "Creative Storm."
According to India Hayford, museum assistant, there is no required theme for the show; however, in honor of the Werner's 50th anniversary, participants are encouraged to take inspiration from exhibits at the museum.
The juried exhibition is open to all Wyoming residents, and students and employees of Casper College. Entries for the show of decorative arts and fine crafts must be constructed from natural materials, including but not limited to fiber, leather, bone, horn, wood, stone, clay, gems, and metal. Items which incorporate more than 15% of man-made materials are excluded from the exhibit, as are paintings, photographs, and similar fine art pieces.
The deadline for entries is Friday, April 3, at 4:30 p.m. The show will open Thursday, April 9, with an open house and run through Friday, June 12.
Entry forms and guidelines can be obtained by calling 307-235-2108, emailing indiahayford@caspercollege.edu, or stopping by the museum. Located at 405 East 15th Street, the Werner Wildlife Museum is free and open to the public Monday through Friday from 9 a.m. to 5 p.m.
Subscribe
If you enjoyed this story, receive more just like it: