Construction and Building Trades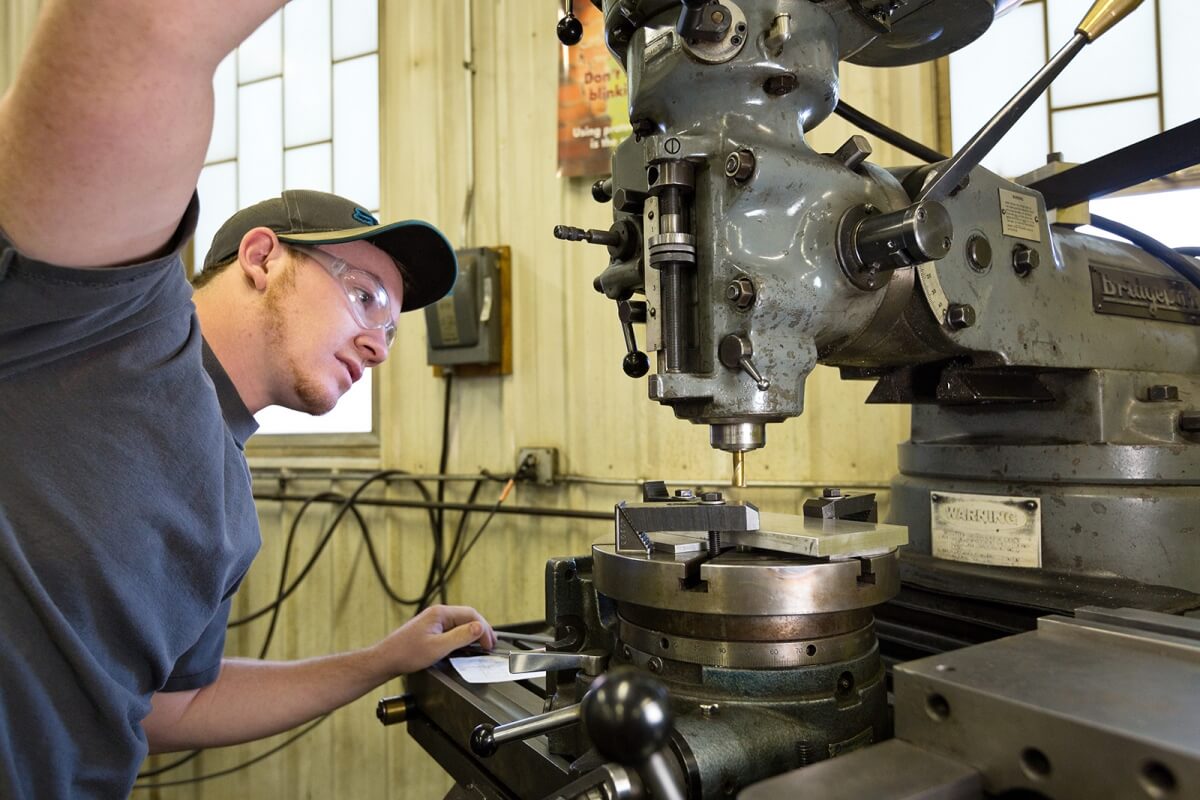 Average wage = $48.19/hr.*
Are you interested in overseeing construction projects, from the planning stages to completion? A degree in construction management teaches you how to prepare budgets and estimates, work with architects and engineers, and manage workers and maximize efficiency.
Average wage = $16.89-23.44/hr.*
We will take you from the ground up in residential construction — from asphalt and concrete to framing and finish work. You will learn about drafting and architectural design work, surveying and blueprint reading. Casper College also offers courses in related programs like woodworking, cabinet making, drafting, welding, and machining.
Average wage for electricians = $28.87/hr.*
An electrical apprenticeship is an occupational training program that combines on-the-job experience with classroom instruction in electrical theory, code, and application designed to meet government and/or industry regulations.
Average wage = $24.93/hr.*
Machinists are highly skilled operators of machine tools that fabricate parts from a wide variety of materials. Working from blueprints, sketches, or their own designs, these technicians produce precision parts. There is high demand in the job market for good machinists.
The technology education program at Casper College helps prepare you for entry-level positions in the construction industry. You'll also take a variety of general education courses to prepare you for transferring to a four-year school to get a bachelor's degree.
The utility locator certification program at Casper College was developed and funded at the request of One-Call of Wyoming. This program is designed to train and certify utility locators on the basic methods for locating and verifying underground utility lines.
Average wage = $27.99/hr.*
Students are exposed to a broad spectrum of career opportunities to ensure graduates a rewarding career in the field of welding and joining. Local industry provides instructors with a variety of challenges, which in turn allows the faculty to create a flexible work environment and relevant classroom experiences for students.