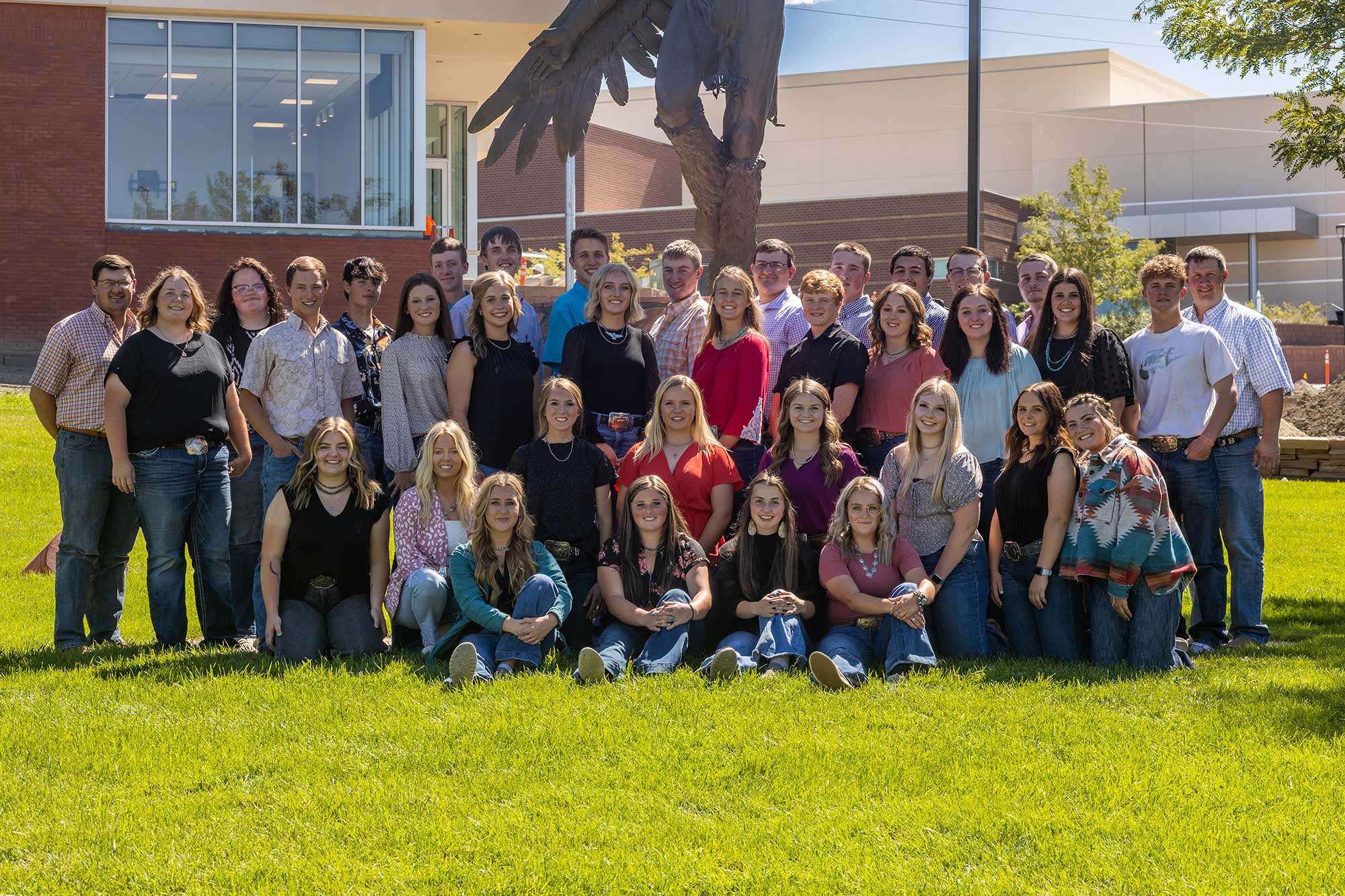 The Casper College livestock judging team has a rich history and winning tradition. The championship livestock judging team annually ranks amongst the nation's top junior college judging programs. Casper College students are continually recruited to transfer to universities across the nation upon completing their education pursuit at Casper College.
Academics are a strong component of the program and our students are committed to academic excellence. With a quality education, livestock judging experience, and support from their advisors and faculty, students can feel comfortable leaving Casper College fully prepared for the transition to a four-year university.  
Academic All-Americans
2016-2017
Laurel Rigby of Ronan, Montana
2014-2015
Luke Fuerniss of Loveland, Colorado
2013-2014
Katie Dodge of Spring Creek, Nevada
B.W. Ochsner of Torrington, Wyoming
Laddy Trehal of Kiowa, Colorado
Why Casper College?
"Casper College livestock judging means great coaches and teammates. The transition from high school to college is sometimes frightening, but the Casper College 'ag family' is there to welcome you." 

— Catherine Koroulis, Steamboat Springs, Colorado
"For anyone looking to be competitive, make memories, and gain a useful and applicable education, Casper College is the place for you." 

— Laddy Trehal, Kiowa, Colorado
"The ag department set itself apart in terms of their drive for success, hard work ethic, and dedication to academics and extracurricular involvement alike, but they also welcome students with open arms to be part of the 'family.' Casper College played a fundamental role in shaping my future, and if I had to go back and do it over, I would choose it again in a heartbeat." 

— Kaycee Vollmar, Casper, Wyoming
"Between the award winning ag department teachers, the dedicated judging coaches, and all the ag based students, Casper College is a tremendous learning environment where lifelong friends are made.   Simply put, my time at Casper College was the best two years of my life." 

— B. W. Ochsner, Torrington, Wyoming
Become a Member of our Team
We hope you will choose Casper College and become a member of the livestock judging team family. We believe in recruiting students who have integrity, honesty, and an unwavering work ethic.
The livestock judging team travels and competes on a local, regional, and national level.  Students on the judging team are not responsible for any costs associated with travel, lodging, or contest entry fees. Travel with the team allows students with an interest in livestock to see some of the most progressive and influential livestock operations throughout the country. Ask about our competitively awarded judging scholarships!