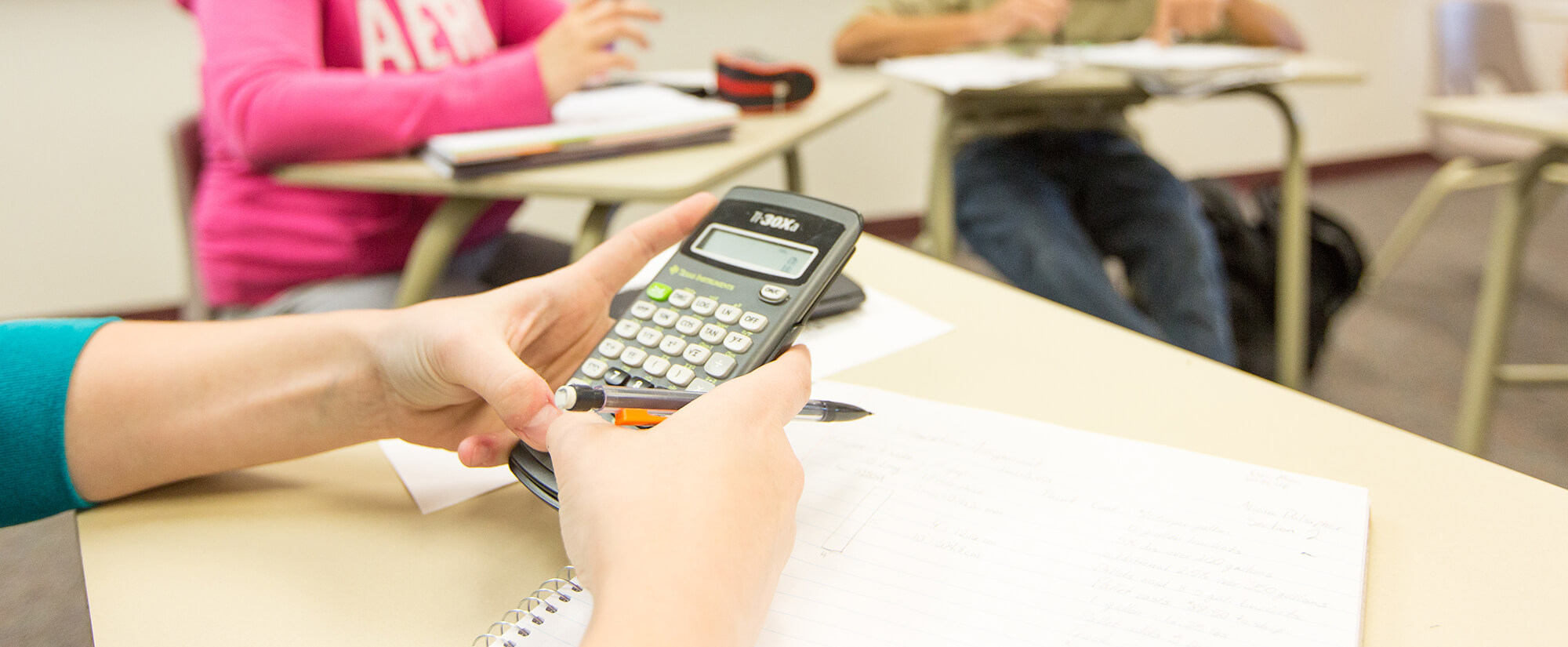 Mathematics – Secondary Education
Transfer degree
Students interested in pursuing a bachelor's degree should consult the catalog of the transferring college or university for specific requirements.
Employment info
Learn more about wage ranges and general occupational info for secondary school teachers in Wyoming and across the U.S.
What are the special admission requirements, if any?
Notice of background check: All education students are subject to background checks and fingerprinting for selected educational coursework involving student contact and future employment as professionals in education and related fields.
What courses would I take?
For requirements and more information about this program, view its listing in the academic catalog:
Interested in online learning?
A portion of the courses in this program may be available online. Learn more about online programs and courses at Casper College.
You may also be interested in…
Other programs related to:
Secondary Education CTE Endorsement
Are you a licensed teacher or teaching with a PIC permit? Are you interested in teaching this subject matter in classes at the junior, middle, and/or high school levels? You can complete a set of courses within this program to qualify for a career and technical education teaching endorsement. Learn more about which courses count toward a CTE endorsement...