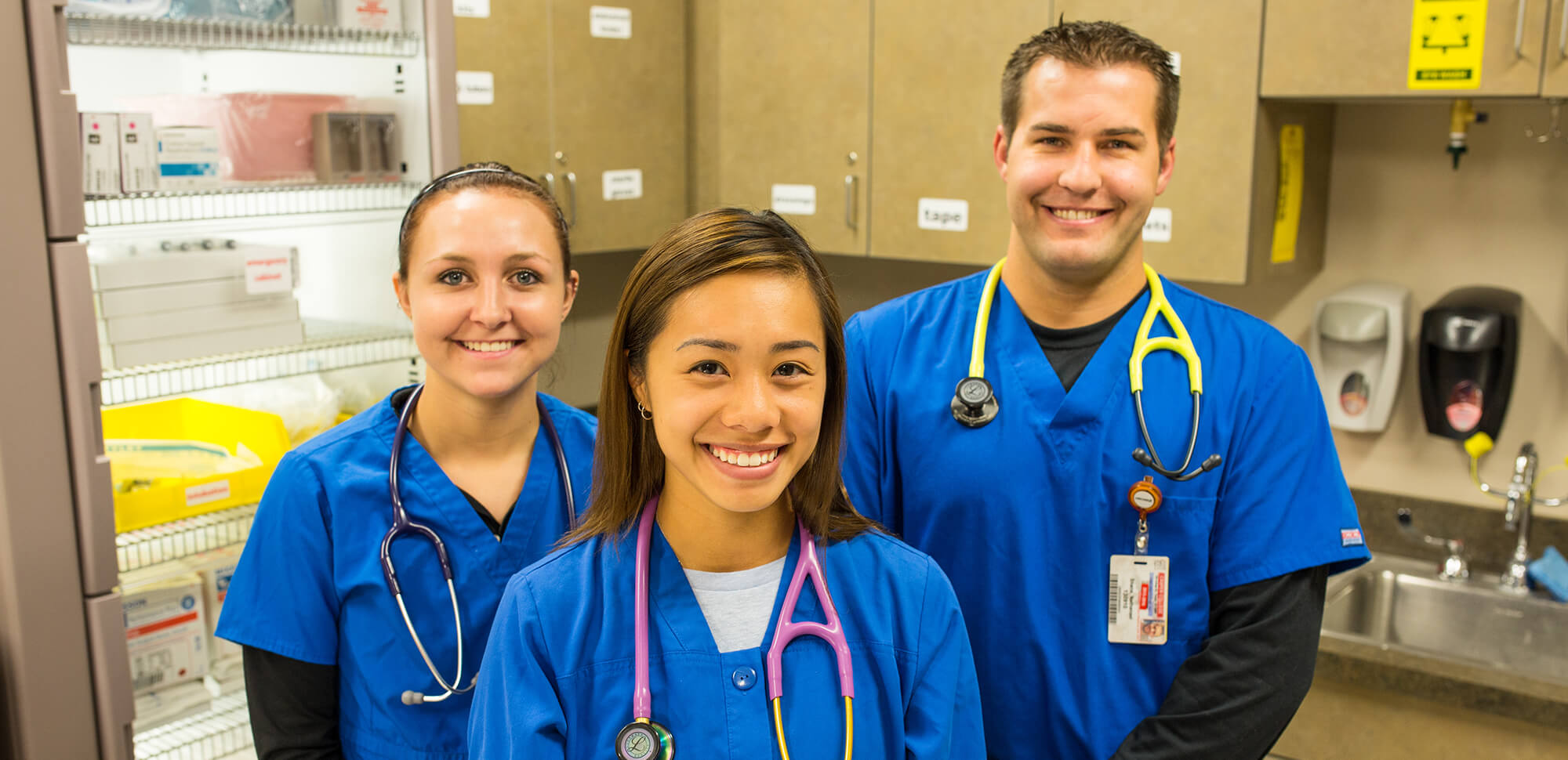 Attending your dream university starts right here at CC
A transfer agreement is available for this degree. Students who choose CC for their first two years of college are prepared to transfer and finish their degrees anywhere in the world. Learn how you can earn a bachelor's, master's, or even your doctorate through one of our university partnerships with schools from across the country.
Remote Respiratory Therapy Option
Students in certain cities in and around Wyoming may now complete their coursework online and at the same time, gain their clinical experience in one of several partner communities that are closer to home. Contact us to learn more about the remote program and if it is available in your city. Currently available in these cities:
Cheyenne, WY

Laramie, WY

Gillette, WY

Cody, WY

Scottsbluff, NE

Billings, MT
What are the special admission requirements, if any?
Resources
Please return your application packet to Saunders Health Science building room 202 or mail to: Respiratory Therapy Program, Casper College, 125 College Drive, Casper, WY 82601.
What courses would I take?
For requirements and more information about this program, view its listing in the academic catalog:
Frequently Asked Questions
What do respiratory therapists do?
Respiratory therapists evaluate, treat and care for clients with breathing disorders. They work under the direction of physicians to assist in the diagnosis, treatment and management of clients with pulmonary disorders. Respiratory therapists utilize high-tech equipment and practice many types of therapies including: medical gases, medications, aerosols, bronchopulmonary drainage, ventilator support and airway management to help patients breathe easier.
Where do respiratory therapists work?
Job opportunities for respiratory therapists can be found in hospitals, home health care, air and ground medical transport, and pulmonary laboratories. Most work in hospitals on intensive care, critical care, neonatal and routine floors. There is an estimated 40% increase in the need for respiratory therapists in the coming years.
What kind of salary could I expect to earn as a respiratory therapist?
According to the U.S. Bureau of Labor Statistics, as of Sept. 2022, the median salary for respiratory therapists is $61,830 per year, and the employment of respiratory therapists is projected to grow 14% from 2021 to 2031, much faster than the average for all occupations. As of 2021, the number of available respiratory therapist jobs sit at 135,800.
How long is the respiratory therapy program?
Our program spans 24 months of continuous education (including two summer sessions). Clinical instruction is conducted in 11 locations throughout Wyoming, Nebraska, and Montana. A neonatal clinical rotation will occur during the last semester of the program in Montana.
How to I obtain the admission guide for the Respiratory Therapy program?
Call Lupe at 307-268-2235 and she will send you the admission guide.
What are the prerequisites for the program?
ENGL 1010 English Composition I
HLTK 0950 Basic Life Support for Health Care Providers
HLTK 1200 Medical Terminology
MATH 1000 Problem Solving (minimum)
ZOO 2040/2041Human Anatomy and Lab
ZOO 2110 Physiology
Students must have completed these courses or be enrolled at the time of application. Midterm grades will be used in the application ranking process if the student has not completed the course by April 6th.
What do I need to do to apply to the program?
Apply to Casper College as a degree seeking student.
Have taken or be enrolled in the courses listed above.
Have a cumulative GPA of 2.3 or better.
Have done 8 hours of observation with a Respiratory Therapist.
Must have a CPR card for healthcare providers.
Complete the application for the Respiratory Therapy program. Include three letters of recommendation and a letter stating why you want to become a respiratory therapist and turn in with your application to the program.
You may also be interested in…
Other programs related to: