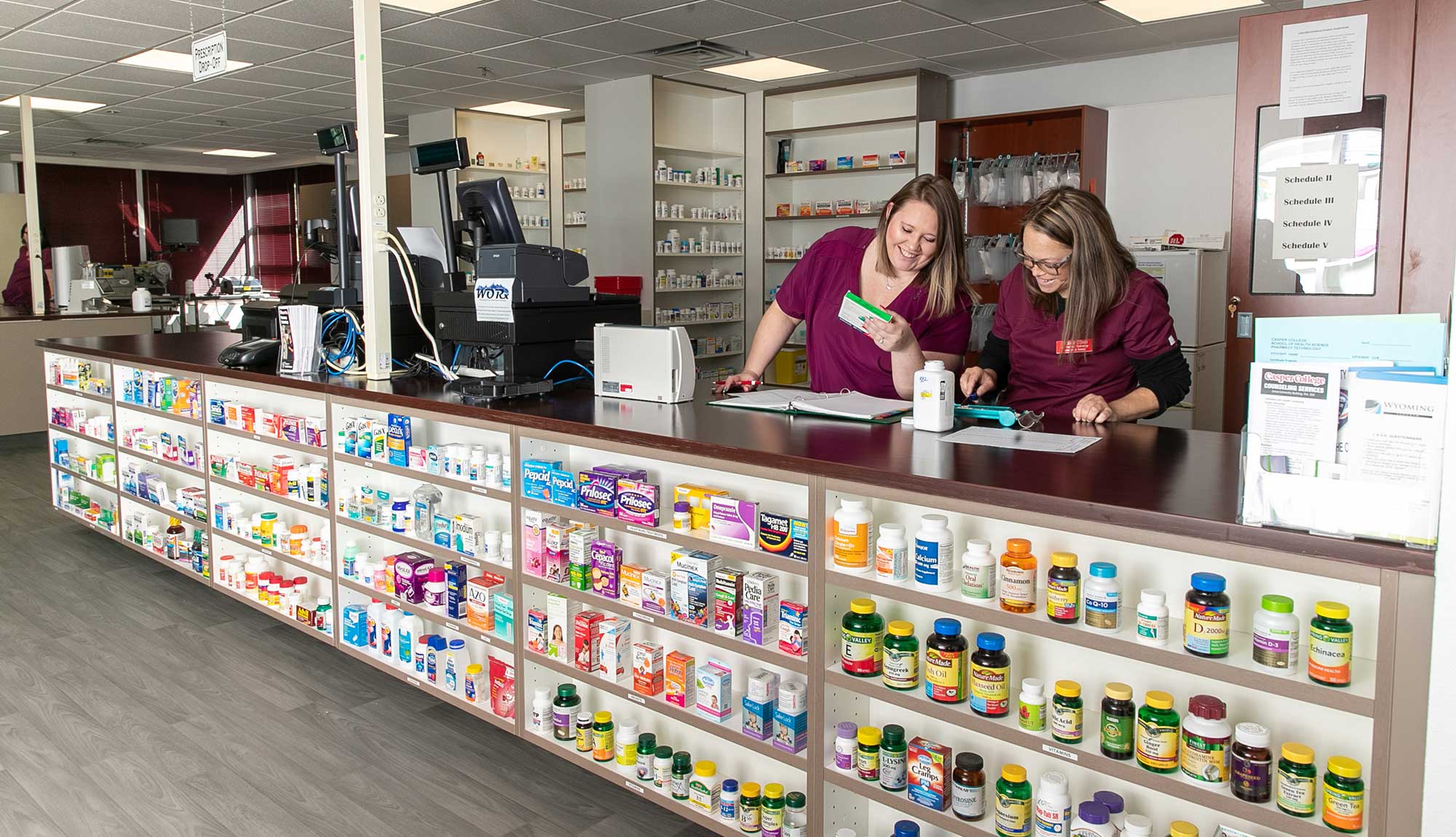 Employment info
Pharmacy technicians work in:
Hospitals
Retail outlets
Long-term care facilities
Home health care agencies
Nuclear pharmacy
Compounding pharmacies
Insurance companies
Mail order pharmacy
Drug manufacturers
What are the special admission requirements, if any?
We limit enrollment in both the degree and certificate programs. You must apply for the pharmacy technology program separate and in addition to the Casper College admission application.
Departmental application form due to the Program Director by March 1st. for primary consideration; if there is still room in the program past this date the Program Director will still accept applications.
Follow these steps
1. Apply to Casper College as a degree-seeking student.
2. Have taken or enrolled in the pre-requisite courses:
BIOL 1000 or ZOO 2040/2041 Human Anatomy and Lab or ZOO 2110 Human Physiology
CHEM 1005/1006 Basic Chemistry I and Lab
HLTK 1200 Medical Terminology
MATH 0920
3. Have a cumulative GPA of 2.0 or better.
4. Confirm that you have completed or will enroll in HLTK 1625 or a BLS for healthcare provider class. You must provide documentation of completion for clinical records.
5. Complete and return the pharmacy technology application for admission (in person, mail, or email)
In person: Sheri Fulfer, Liesinger Hall, Room 103A
By mail: Casper College, Pharmacy Technology Program, 125 College Drive, Casper, WY 82601
By email: sheri.fulfer@caspercollege.edu
What courses would I take?
For requirements and more information about this program, view its listings in the academic catalog:
Other Resources
National exam pass rate
Interested in online learning?
A portion of the courses in this program may be available online. Learn more about online programs and courses at Casper College.
You may also be interested in…
Other programs related to: