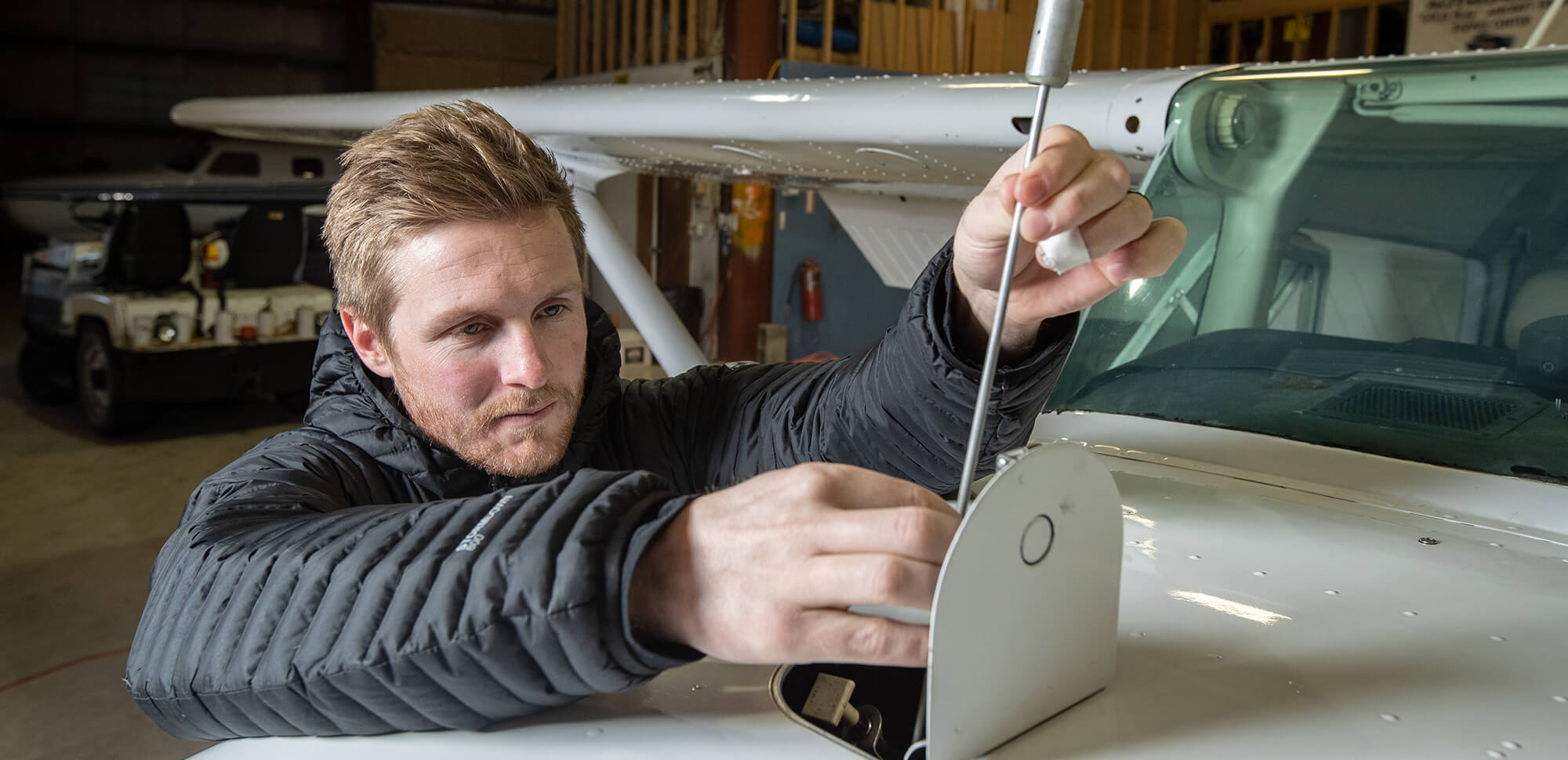 Employment info
Possible job titles include agricultural pilot, airline pilot, corporate pilot, air taxi pilot, flight instructor, and charter service pilot, among others.
Boeing conducted a study about the job market outlook for the next 20 years. The pilot industry is in a major shortage and pilots are needed quicker than they can be trained. This has increased salaries across the industry as well as faster upgrades and movement into larger faster airplanes. 
Learn more about wage ranges for those employed in Wyoming as well as the general occupational profile for commercial pilots.
What are the special admission requirements, if any?
International students must be a U.S. citizen in order to enroll in the flight training program. This is in congruence with SEVIS regulations.
Are there additional costs?
The degree program has the standard Casper College tuition and fee expenses plus additional costs to cover the actual flight training. Flight training depends on aircraft hourly rates which cover the aircraft, fuel, insurance, and instructor costs. These costs are paid directly to Rising Wings Aviation Inc. Please contact Rising Wings for info on minimum costs.
What courses would I take?
For requirements and more information about this program, view its listing in the academic catalog:
Interested in online learning?
A portion of the courses in this program may be available online. Learn more about online programs and courses at Casper College.
You may also be interested in…
Other programs related to: