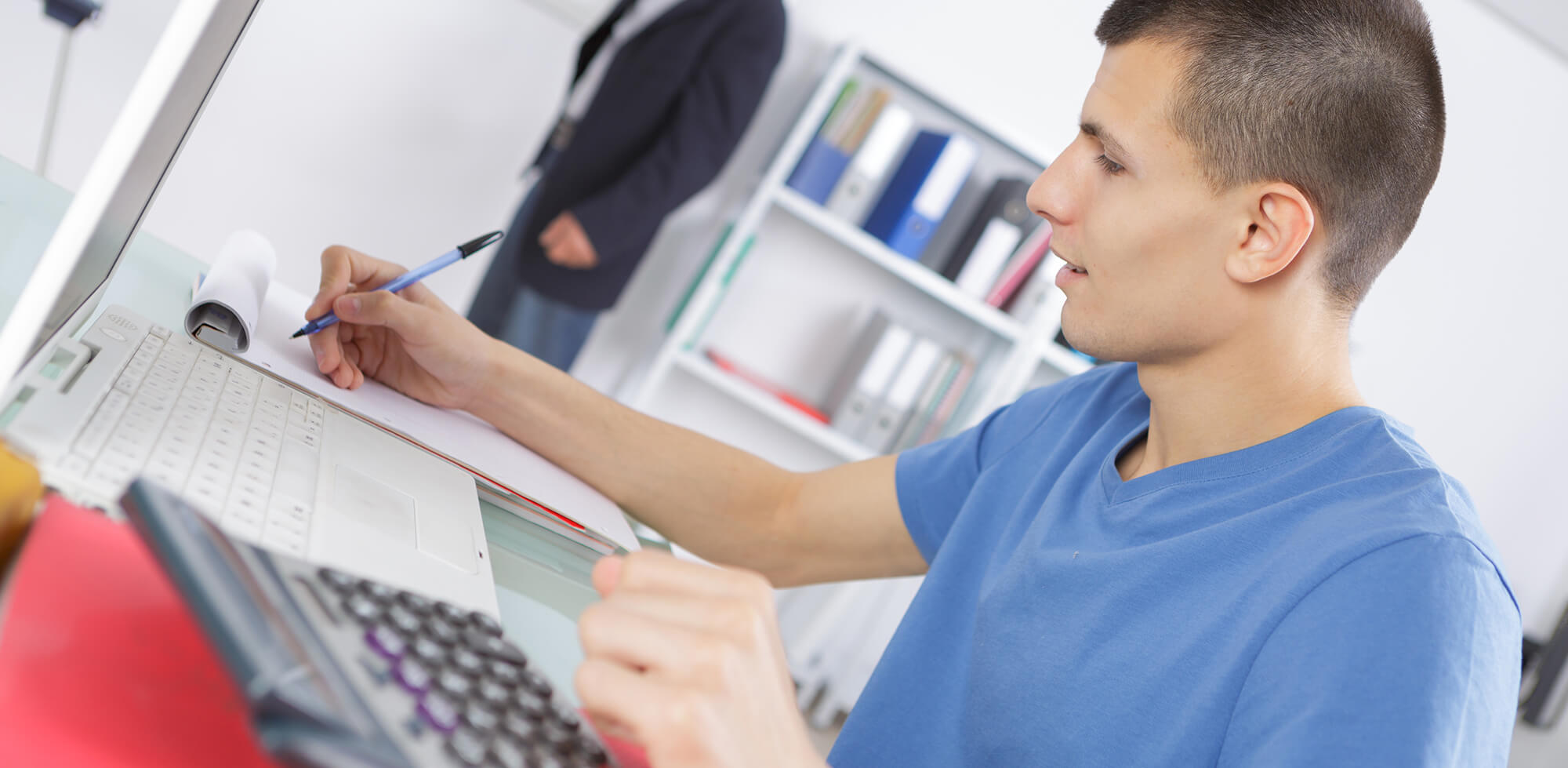 Accounting and Bookkeeping
Attending your dream university starts right here at CC
A transfer agreement is available for this degree. Students who choose CC for their first two years of college are prepared to transfer and finish their degrees anywhere in the world. Learn how you can earn a bachelor's, master's, or even your doctorate through one of our university partnerships with schools from across the country.
Employment info
There is a consistent demand for accounting professionals in a variety of positions because the accounting function is a primary and important function of any organization.

"With the help of my advisor and the other professors in the business school at Casper College, I was able to find a path to a career that I feel I can excel in and grow."
— Tre Young, bookkeeper certificate graduate, AIPB certified bookkeeper


"Casper College was an excellent place to start my career. Through their committed instructors and alliance programs, I was able to stay in my home town of Casper and still get the education I needed to enter the public accounting field. The opportunities that the accounting department offers can and does open the doors to just about any field you can imagine. I was able to get my associates at Casper College as well as take the core classes I needed to transfer … to complete the upper level classes I needed … in order to sit for the CPA exam. Had it not been for opportunities that Casper College made available to me, including the experience of online courses, I likely would not be in the position I am in today."
— Tabetha Berge, A.B. degree graduate, shareholder at Porter, Muirhead, Cornia & Howard

What are the special admission requirements, if any?
There are no pre-reqs for this program.
What courses would I take?
The accounting A.A.S. and A.B. degree programs are accredited by the Accreditation Council for Business Schools and Programs (ACBSP).
For requirements and more information about these programs, view their listings in the academic catalog: