Historical photography exhibit at Zahradnicek Gallery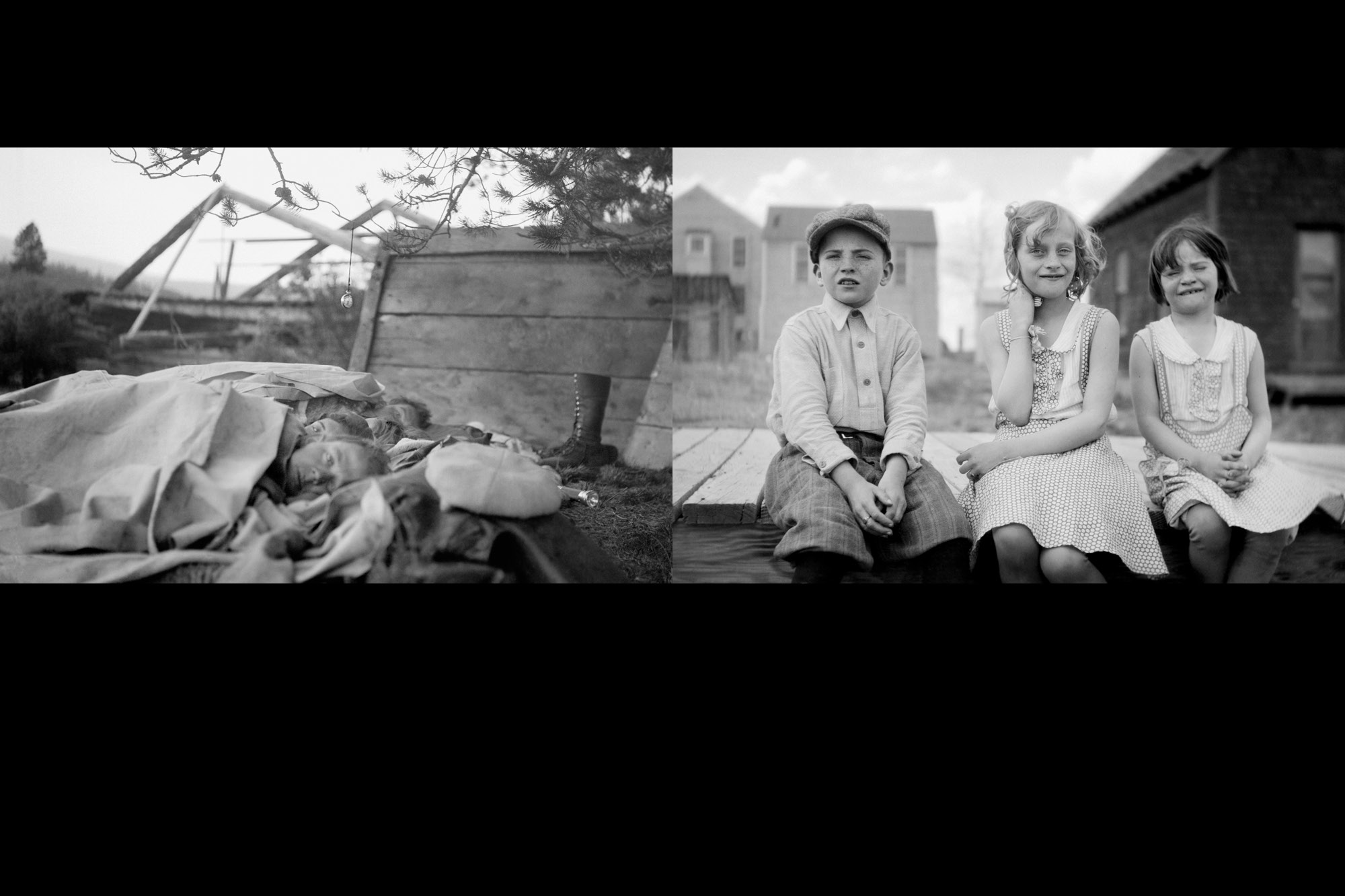 An exhibit by photographer Lora Webb Nichols titled "Photographs Made, Photographs Collected 1899-1935" is on exhibit at the Mildred Zahradnicek Gallery through September 28. Exhibit curator Nicole Jean Hill will give a talk on the show on Monday, Sept. 18, at noon in the Dick and Marialyce Tobin Visual Arts Center, Room 104. Both the talk and exhibit are free and open to the public.
The exhibit presents a selection of images curated from the photography archive of Webb Nichols, a Wyoming homesteader and photographer born in 1883. According to information provided by Hill, professor of art at Humboldt State University, Webb Nichols created and collected approximately 24,000 negatives over the course of her lifetime in the mining town of Encampment, Wyoming. "The images chronicle the domestic, social, and economic aspects of the sparsely populated frontier of south-central Wyoming," said Hill.
Nichols received her first camera in 1899 at the age of 16. "In addition to the personal imagery, Webb Nichols photographed miners, industrial infrastructure, and a small town's adjustment to a sudden, but ultimately fleeting, population increase," said Hill.
After the collapse of the copper industry, Webb Nichols remained in Encampment and established the Rocky Mountain Studio, a photography and photofinishing service, to help support her family. "Her commercial studio was a focal point of the town throughout the 1920s and 1930s," Hill said.
"One remarkable and consistent aspect of the Webb Nichols archive is her view of women of the early 20th century. Nichols photographed pioneer women and their duties as mothers and homemakers. She also created formal portraits of the workers and travelers passing through the region. The resulting images present a tender view of this Wyoming community," noted Hill.
In addition to Webb Nichols' work, the exhibition includes the work of amateur photographers she collected during this time frame. As the region's main source for photofinishing services from 1906-1935, Webb Nichols had access to many other photographs from the area, said Hill.
The Mildred Zahradnicek Gallery is open 9 a.m.-4 p.m. Monday-Thursday and is located in the Music Building. The Music Building and the Tobin Visual Arts Center are on the Casper College campus.
​
Subscribe
If you enjoyed this story, receive more just like it: