Thirteenth ranked 2023 CC Men's Soccer team returns 16 for new season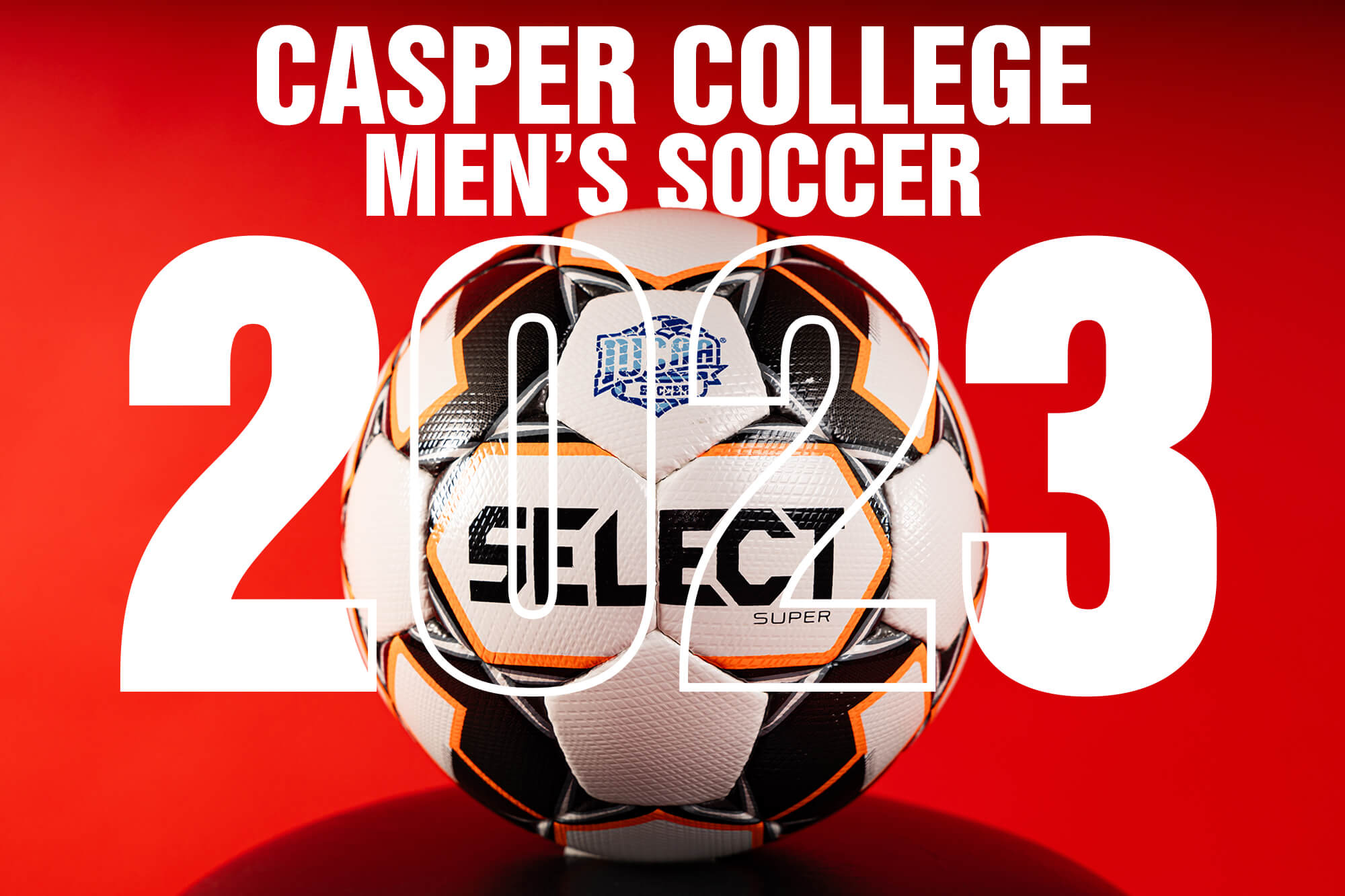 The NJCAA preseason 13th-ranked Casper College Thunderbird Men's Soccer team has 16 players returning from the 2022 season. Joining them will be 10 new players.
Those 16 seek redemption from a disappointing loss in the Region IX semifinals to Laramie County Community College, which ended in a 1-1 tie at the end of regulation. The match went into overtime before the Golden Eagles won 17-16 in a shootout. "The returning players from last year's team have shown great leadership this preseason. They are motivated to improve on last year's disappointing loss in the region semifinals," said Ben McArthur, head coach.
The 16 returning players include two goalkeepers: Talon Luckie and Mads Huegel; four defenders: Hubert Deragon, Kohta Yamanashi, Sho Horie, and Bogdan Stere; four forwards: Cole Venable, Alex Glover, Lewis Gordon, and Isa Bramble; two midfielders: Louis Simon and Garrett Morris; two defense and midfielders: Jose Gonzalez and Jules Foll; and two midfielders and forwards Hayden Hollinger and Yuto Hatayama.
"These 16 returning players have come into preseason very fit and ready to work hard. They are a special group of young men," noted McArthur. "We added 10 new players, and we expect them to improve the squad, and we have loved their attitude, effort and focus," he added.
Those 10 new players are Linus Musielak, Kris Martial, Lukas Elze, Yusuke Higuchi, Akim Soulemana, Court Gonsalez, Hugo Amo, Hawkin Sweeney, Zack Meunier-Gorman, and Trae Bennett.
The season home opener is against the Mighty Lizards of Truckee Meadows Community College on Thursday, Aug. 17, at 5 p.m. Other home games include Monday, Aug. 21, against the Pronghorns of Gillette College, returning after an absence of three years, at 5 p.m.; Wednesday, Aug. 30, against the Central Wyoming College Rustlers at 4 p.m.; Saturday, Sept. 2, against the Cougars from Western Nebraska Community College at 2:30 p.m., and Monday, Sept. 4, against the Trappers of Northwest College at 4 p.m.
The first conference game will be on Friday, Sept. 8, against the Plainsmen of Northeastern Junior College. The following day the T-Birds will face the Runnin' Lopes from Lamar Community College. On both days, the games will begin at 3:30 p.m.
All other contests to follow will be conference games. There is no cost to come to the games and cheer on the Thunderbirds. All home games are played on Murane Field.
For the complete soccer schedule, go here or call the athletic office at 307-268-3000. To view Thunderbird teams in action, go here.
​
Subscribe
If you enjoyed this story, receive more just like it: