Encampment's Peterson chosen as CC graduation speaker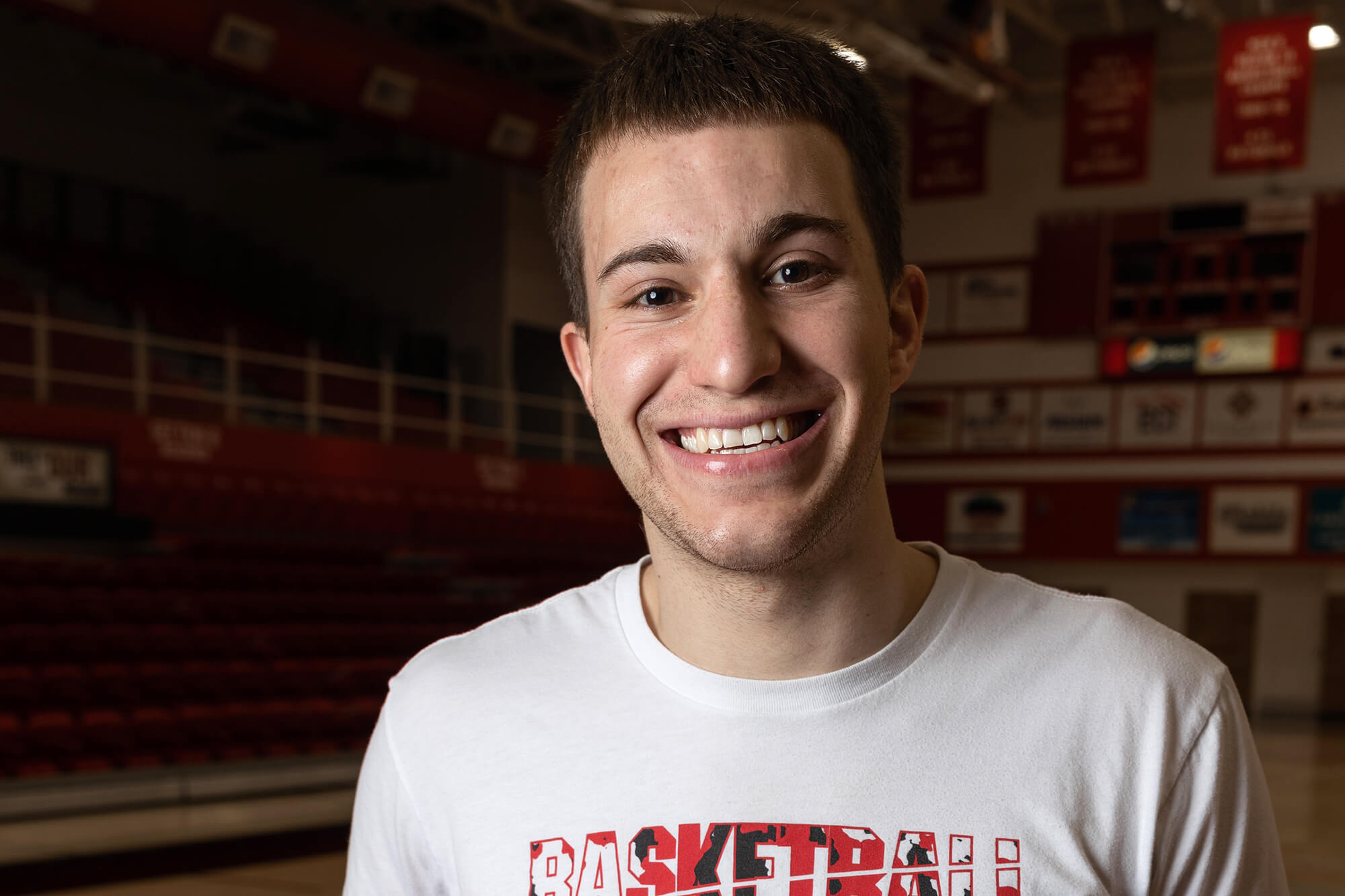 (Casper College photo/Zach Nagy)
Dalton Peterson of Encampment, Wyoming, has been selected as the 2023 graduation speaker for Casper College.
Peterson was chosen from a group of students who applied to compete in the 2023 Graduation Speaker Tryouts. Each applicant was required to prepare the speech they would use for the graduation ceremony before a panel of judges. Each presenter was judged on having a clear topic and purpose in their speech; the quality of content, organization, and structure; and finally on their delivery.
In addition to an outstanding speech and presentation, the 2022-2023 Student Commencement Speaker Contest winner had to have a minimum 3.0 GPA, graduate in the 2022-2023 school year, and be in good standing with Casper College. Thanks to his selection as the speaker at Casper College's 2023 Commencement, Peterson also received a $500 scholarship to his transfer school.
A 4.0 GPA student at Casper College, Peterson said he was motivated to write his speech as a reflection on … "some of the things that I struggle with, and hoping they related to other college kids and anyone else. I found myself constantly looking ahead or waiting for things to get better, so I decided to write my speech about living in the moment because I think it is something that many people struggle with in the world we live in today."
Peterson is the son of Janice Peterson, athletic director and fourth-grade teacher at Encampment K-12 School. An outstanding athlete in high school, Peterson was recruited by Casper College Men's Head Basketball Coach Shaun Gutting to play ball for the Thunderbirds.
Peterson was a guard on the Casper College Men's Basketball team. The 6'3" sophomore averaged 13.7 points per game and a 40.8 average when shooting three-pointers during his two years at the college.
Peterson will be transferring to Chadron State University in Chadron, Nebraska. There, he will be playing basketball for the Eagles and working on a bachelor's degree. A testament to his talent, Peterson will attend CSU on a basketball scholarship.
Subscribe
If you enjoyed this story, receive more just like it: