Theater transformed for 'A Midsummer Night's Dream'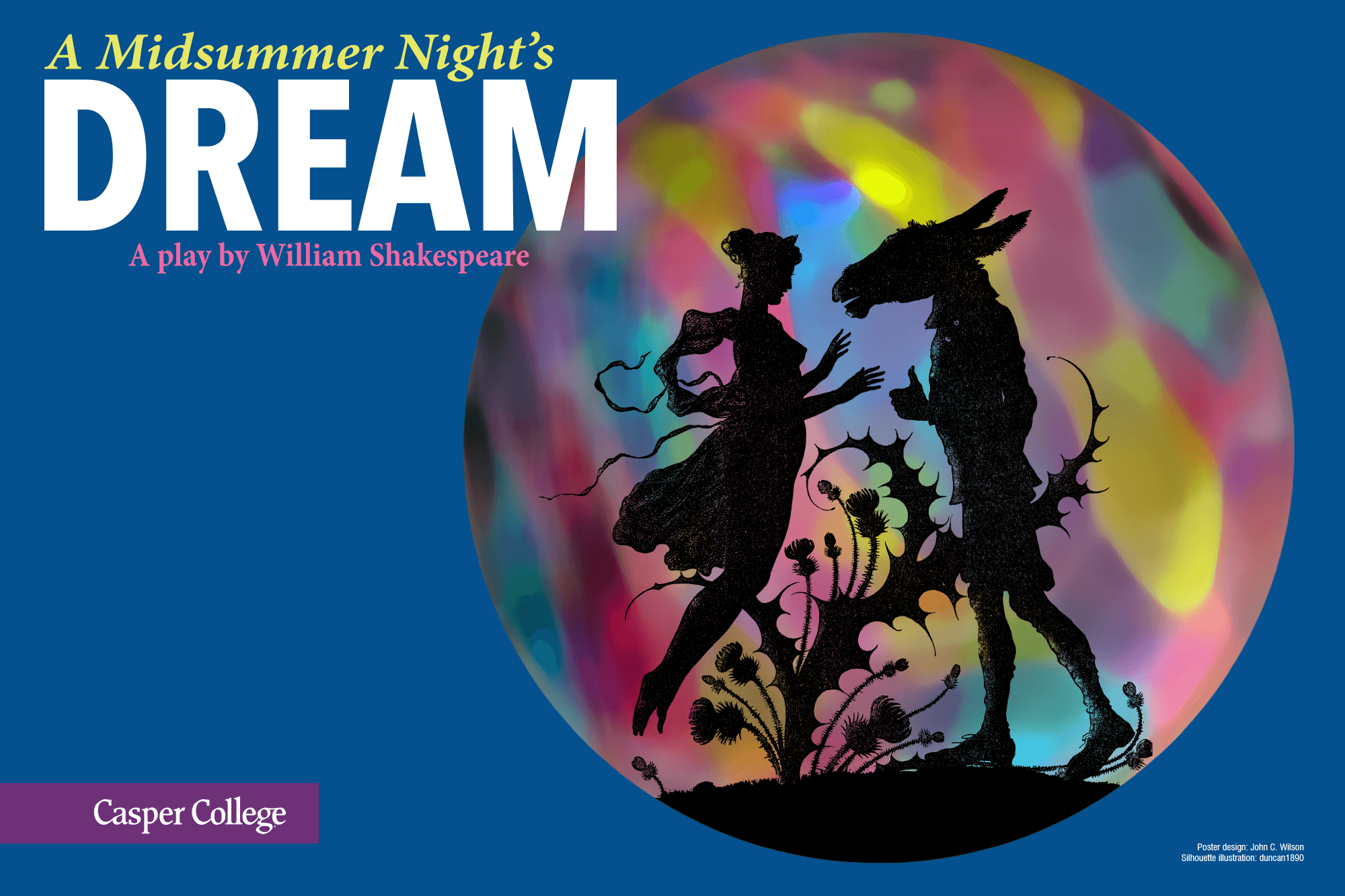 The Thomas H. Empey Studio Theatre has been transformed from a "black box" to a space of color and imagination for Shakespeare's "A Midsummer Night's Dream" on April 20-22 and 27-29.
According to Director Richard Burk, "A Midsummer Night's Dream" has been inspired … "not by time, place, or theme but by sound — the sound of transportive music carrying us into a world of magic." That music is provided by pianist and composer Robert Hitz, who, although classically trained, now primarily plays and composes through improvisation. Hitz will, along with bassist Dale Bohren, accompany each performance.
"Each performance will be unique due to the improvisational nature of the project that allows the actors to be responsive to the music and the musicians to be responsive to the actors," said Burk. Because of this, the scenery, lighting, and costumes have all been designed with an air of improvisation.
Chontelle Gray, scenic and lighting designer for the play, painted the theater walls to become part of the play's environment of what she called a "happy, magical fairyland." The set is inspired by her visit to the American Visionary Art Museum in Baltimore and … "music, nature, love, dreams, and the fluidity of all these elements."
The comedy tells the story of Lysander and Demetrius vying for the hands of Helena and Hermia; Oberon and Titania competing leaders in the spirit world; Puck, a precocious spirit; Nick Bottom, who is turned into an ass; and the wedding of Theseus and Hippolyta "It will all be done in improvisational time, with fun, magic, and exuberance not often experienced in the theater!" exclaimed Burk.
Tickets are now on sale and can be purchased by calling 307-268-2500, toll-free at 800-442-2963, ext. 2500, in person at the box office, open Monday-Friday from 11 a.m.-5 p.m., or online. Tickets for each performance are $12 for adults and $10 for students aged 5 to 18. A matinee will be performed on April 29 at 2 p.m.
The Thomas H. Empey Studio Theatre is on the south side of the Gertrude Krampert Center for Theatre and Dance on the Casper College campus.
Subscribe
If you enjoyed this story, receive more just like it: