Sundell to discuss the recently discovered Wyoming impact crater field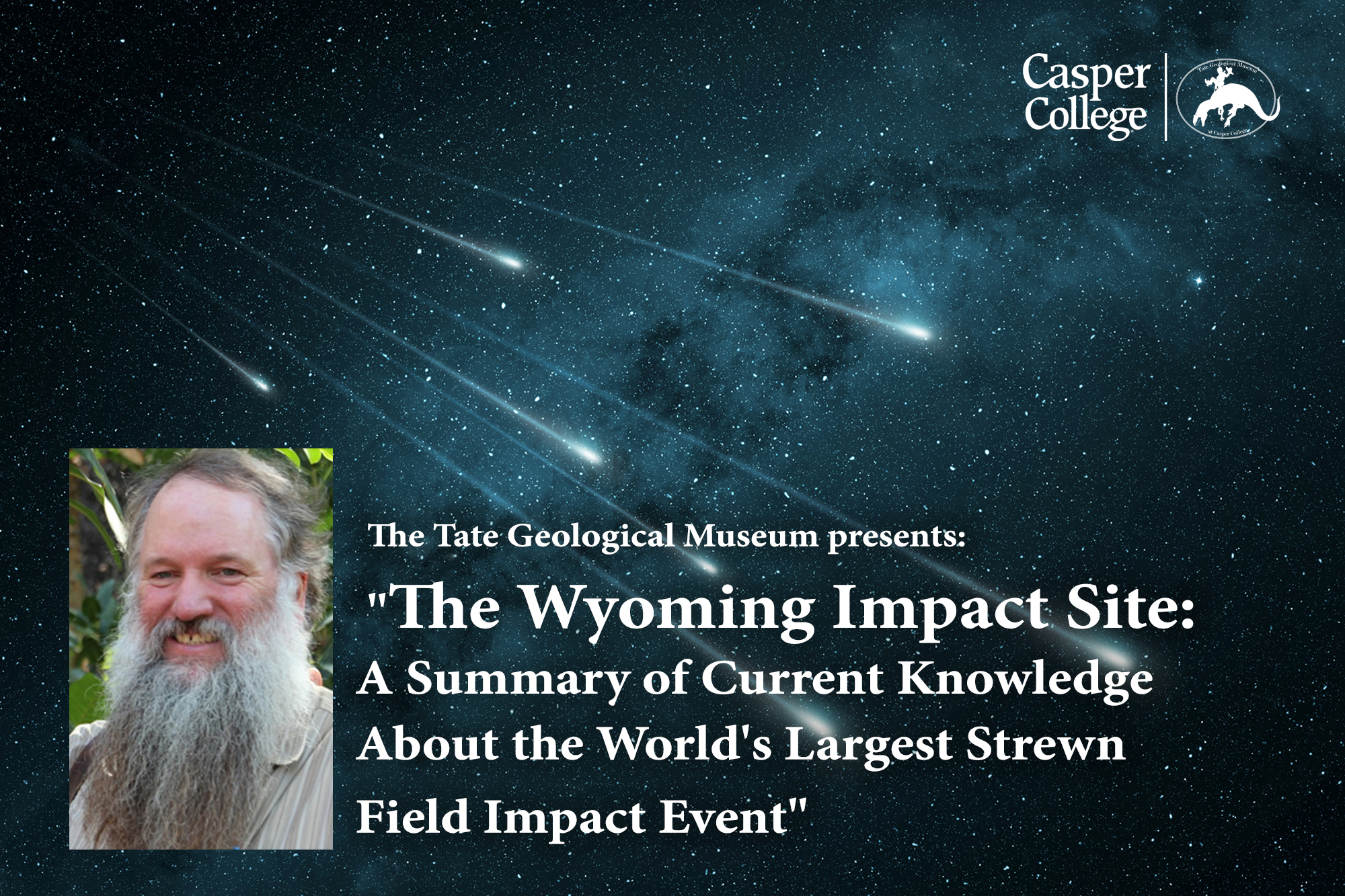 Casper College geology instructor Kent Sundell will discuss the recently discovered Wyoming impact crater field in a free presentation on Tuesday, April 25. Sundell's presentation will begin at 7 p.m. in the Tate Geological Museum, Room 123.
Sundell was part of a team of U.S. and German geoscientists who discovered the craters in exposed sedimentary layers from the Permian period, which dates back to around 280 million years ago.
"We have documented 35 crater structures of 10–70 meters in diameter with corresponding shock features, including shocked quartz. Another 70-plus possible craters have been seen on Google Earth but have not been verified by sampling to date," noted Sundell.
The craters were extensively studied by Sundell and a group of current and former Casper College students who utilized both on-ground and drone photos for their research. Last summer Bradley Carr, associate research scientist in the University of Wyoming Department of Geology and Geophysics, worked with Sundell to drill into several craters. "The craters are filled with redbeds of the overlying Permian Goose Egg Formation, which has eroded off along mountain flanks exposing the shock-hardened quartzite and sandstone, exhuming the craters," Sundell said.
According to Sundell, the drilling project resulted in 130 feet of core from the largest crater. "When the core was analyzed with X-ray fluorescence, it showed significant iron, nickel, chromium, palladium, osmium, tin, tungsten, copper, lead, zinc, vanadium, uranium, thorium, and gold in various samples," he added.
"Further drone flights, sampling, and mapping of the proven and probable craters will occur this year. Additional drilling will, hopefully, discover the exact location of the meteorite and test some other craters for iron meteorite chemical signatures," said Sundell.
The Tate Geological Museum is located on the southern end of the Casper College campus; look for the life-sized T.rex bronze near the Tate.
Subscribe
If you enjoyed this story, receive more just like it: