OLLI hosts' Nursing Showcase' April 18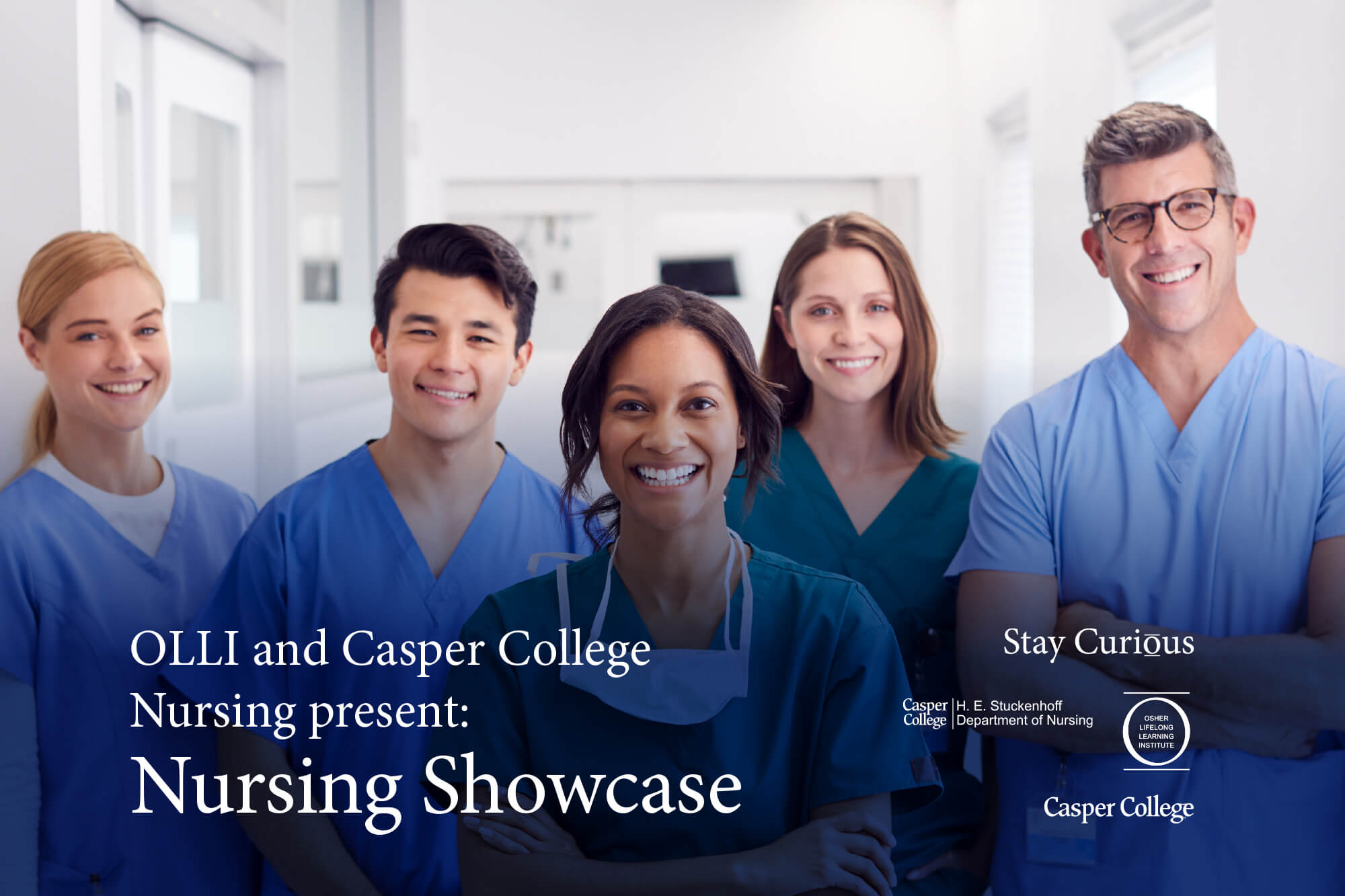 The Osher Lifelong Learning Institute — OLLI at Casper College — along with the Casper College H.E. Stuckenhoff Nursing Department, hosts "Nursing Showcase: Support Future Nurses" on Tuesday, April 18, in the Chapman Lobby on the second floor of the Walter H. Nolte Gateway Center. The showcase will be held from 11:30 a.m.-1 p.m., and 29 student nurses will present.
The "Nursing Showcase: Support Future Nurses" is designed for those interested in health topics. "Graduating students will present their health-related research in an easy-to-understand format. Participants will be able to meet their future nurses, learn from them, and support these aspiring professionals," said Kat Bohr-Buresh, OLLI coordinator.
Topics to be discussed include infection prevention in clinical nursing and mental health in rural communities, postoperative infection prevention and deaths of despair, COVID effects on cardiovascular health and trauma-informed care for children, and finally, antibiotic resistance and decreasing cardiovascular disease risk post-menopause.
"Many of our students will be continuing their education, studying for their bachelor's degrees in nursing and possibly even their master's degrees or beyond. This group research project enables them to navigate working in teams, essential for health care providers, while researching topics of interest and gives them an essential background for the numerous papers they will write in their future studies," said Heidi Loucks, nursing educator.
According to Loucks, the students must juggle many responsibilities in their final semester, including clinical shifts, classroom work and studies, clinical conferences, and the capstone research project. "The topics they have chosen are super-interesting and relevant to professionals and the general public. We are so proud of all the hard work they have done this semester and are delighted to give them a moment to shine!" she exclaimed.
The Nolte Gateway Center is located on the Casper College campus. The showcase presentation is free and open to the public. For more information, contact Kat Bohr-Buresh at 307-268-2097 or kat.bohr-buresh@caspercollege.edu.
Subscribe
If you enjoyed this story, receive more just like it: