Japan subject of International Dinner Series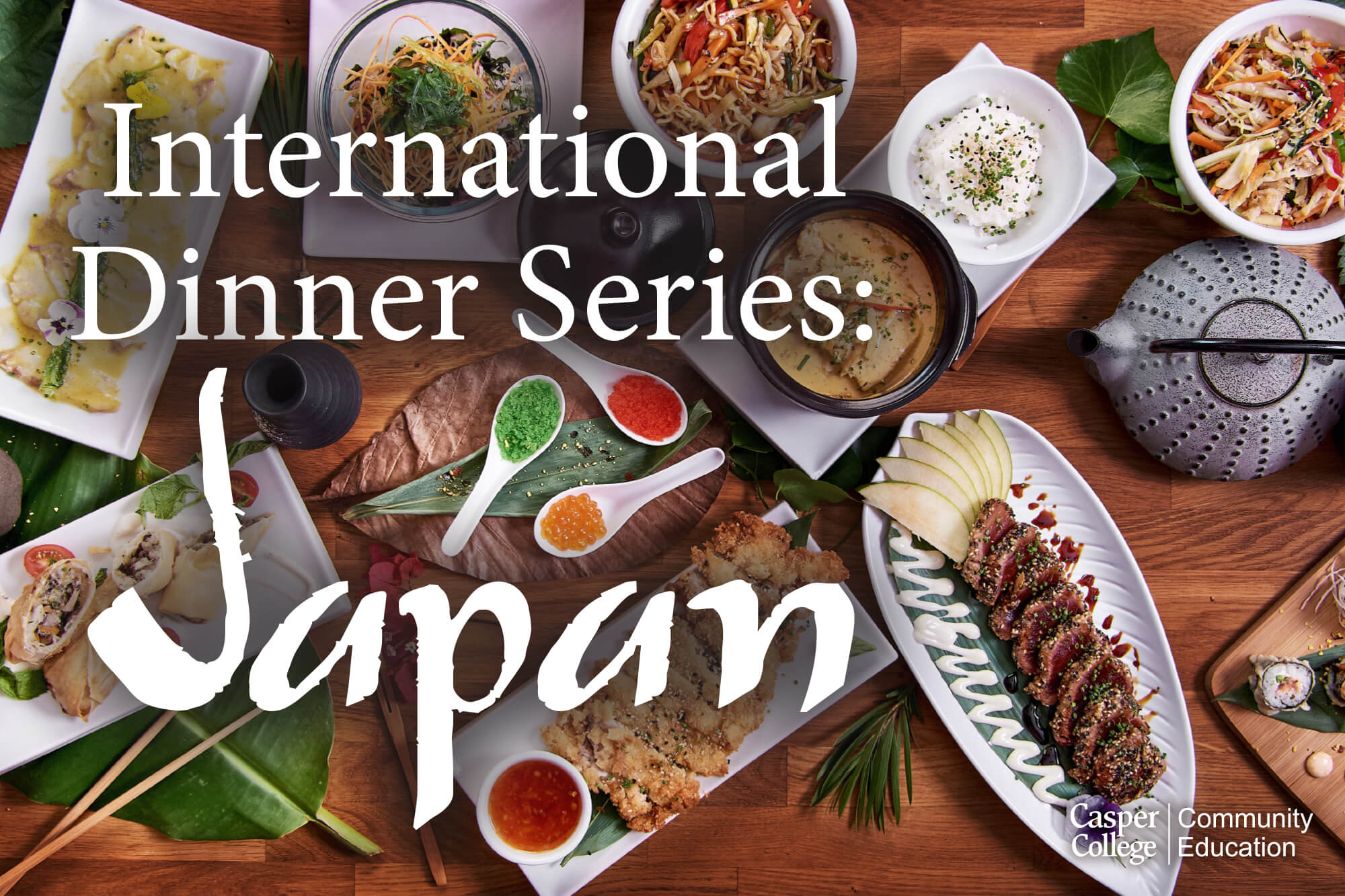 The Community Education Department at Casper College will celebrate Japanese culture and authentic Japanese cuisine on Thursday, April 20, from 5:30-7:30 p.m. The deadline to register for this culinary event is Friday, April 7.
The international dinner will feature buta-no-pork, soba, edamame, black sesame cookies, and coffee jelly.
Participants will also enjoy educational displays and engaging presentations. Koshi Oshiro and Maya Shimizu-Harris will provide insights into contemporary Japanese culture and society. Oshiro is a Fulbright Scholar from Japan teaching Japanese at Casper College, and Shimizu-Harris is a Japanese American reporter working at the Casper Star-Tribune.
"Learning about different cultures aids us in a greater understanding of others' experiences and perspectives. We are excited to explore the unique traditions and distinct contemporary culture of Japan, a country with beautiful landmarks, innovative technology, and fascinating subcultures," said Zhanna Gallegos, community education coordinator.
The cost per person is $35. For more information or to register, click here or call 307-268-3401.
Subscribe
If you enjoyed this story, receive more just like it: