T-Birds at Scottsbluff for Region IX Tournament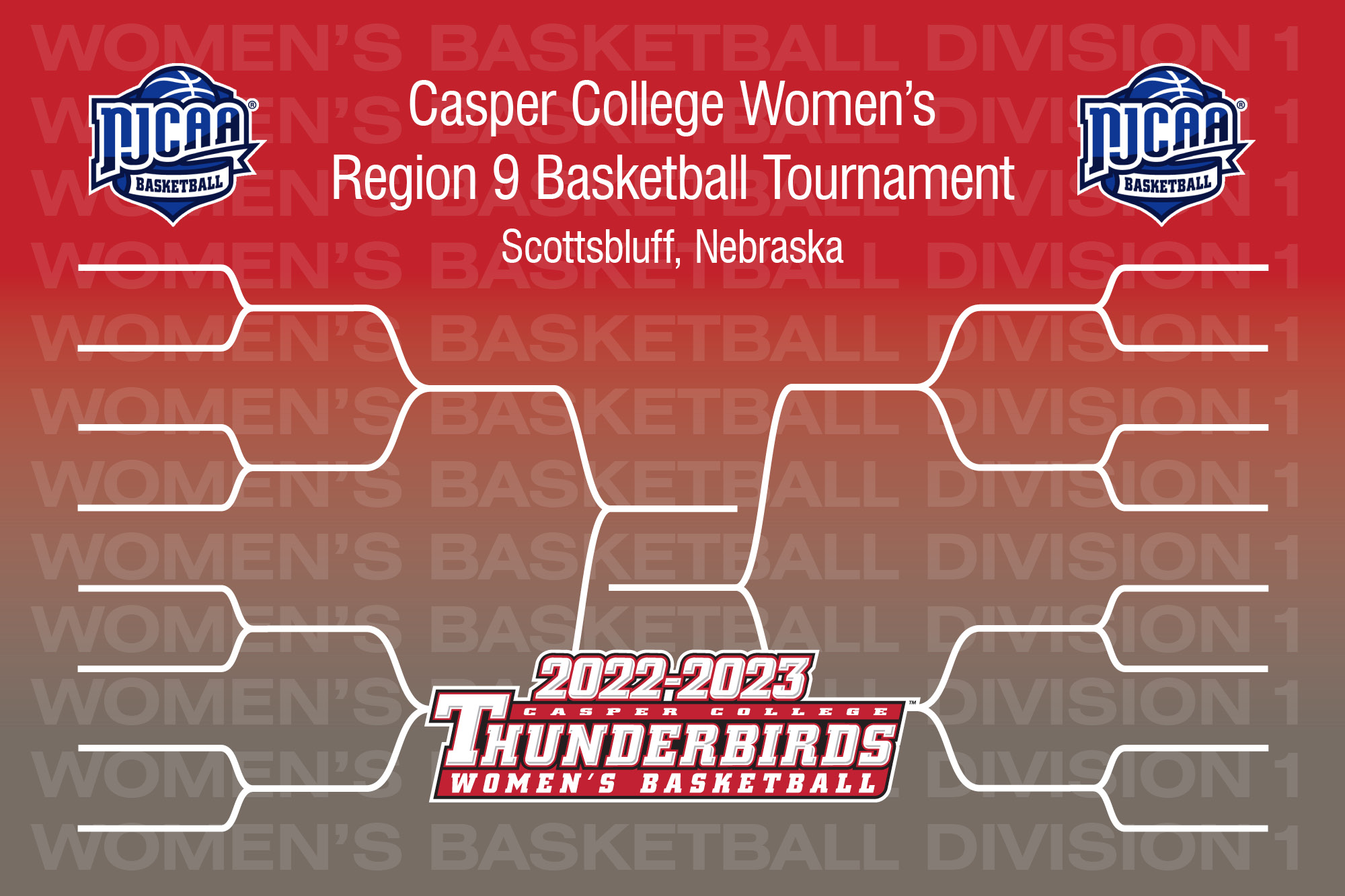 The Casper College Lady T-Birds are in Scottsbluff, Nebraska, to play in the 2023 Region IX Women's Basketball Tournament March 9-11.
By finishing first in Region IX North for the sixth consecutive time, the Thunderbirds had a bye during first-round north tournament action. The seven games decided the fate of the other Region IX North teams.
The T-Birds will take their (27-3, 10-0 North) record and begin play on Thursday against the Northeastern Community College Plainswomen (11-18, 4-6 South) at 2:30 p.m. The winner of that game will then play against either the Otero Rattlers (19-6, 8-2 South) or the Laramie County Community College Golden Eagles (20-9, 6-4 North). That game will begin at 5 p.m. on Friday. The championship game will be held at 4 p.m. on Saturday.
"We open up against Northeastern Junior College on Thursday. We've played them twice already, But both games were in November, and Northeastern has improved vastly since then. I expect it to be a challenge," said Women's Head Coach Dwight Gunnare. He added that he was delighted with how the team has been preparing for the upcoming tournament. "I think if we play up to our potential, we have a very good chance to continue to advance throughout the tournament," Gunnare added.
The winner of the Region IX Tournament will head to the 2023 NJCAA Division I Women's Basketball Championship March 22-27 at the Rip Griffin Center in Lubbock, Texas.
Watch live coverage and keep track of the Birds here.
Subscribe
If you enjoyed this story, receive more just like it: