March Saturday Club to look at amphibians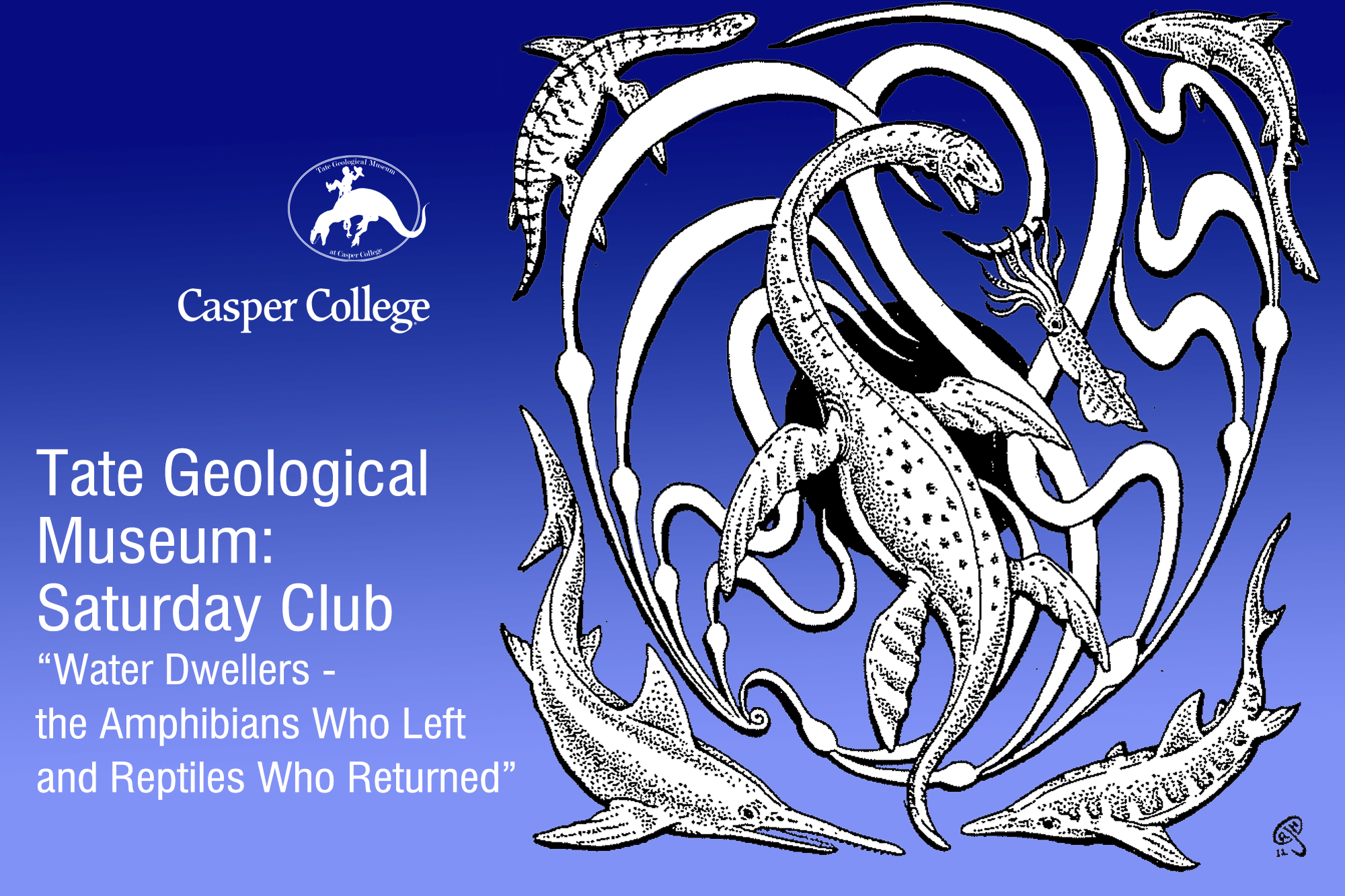 On Saturday, March 4, the Tate Geological Museum's Saturday Club will examine "Water Dwellers — the Amphibians Who Left and Reptiles Who Returned."
"Participants will discuss the adaptations that allowed the first amphibians to leave the water to pursue a life on land. They will calculate the fineness ratio of various aquatic reptiles to see which were capable of sustained high-speed swimming in the open ocean," said Russell Hawley, Tate Geological Museum education specialist. Finally, each student will build and paint their own reptile pin to wear home.
According to Hawley, the oceans once swarmed with giant reptiles during the dinosaur age. These reptiles adapted to a watery home, which is a true story of nature's ingenuity. "Many of these marine monsters were just as fearsome as any sea serpent of sailor's tales," noted Hawley.
Saturday Club is free and open to children ages 7-14 and runs from 10:30-11:30 a.m. The Tate Geological Museum is located on the southern end of the Casper College campus; look for the life-sized T.rex bronze near the Tate or call the museum at 307-268-2447.
Subscribe
If you enjoyed this story, receive more just like it: